If you are organising a trip to the Virgin Islands you're in luck because it's a very simple process, it's made easier by the fact that you will end up flying form either the East Coast of the USA. The islands consist of both US and British territories. Visiting this location provides something for everyone, from those who like to stay busy to those who prefer quiet getaways. The British Virgin Islands are more low key and the vibe resembles a time of life before high rise condos, cruise ships and fast food.
The US Virgin Islands
The three most popular islands that are part of the US are St. Thomas, St. John and St. Croix. If you are looking to visit the Virgin Islands but don't know where to start, you should consider getting in contact with a travel expert – they will be able to answer all your questions. I remember asking is a passport required for travelling to St Thomas? I am glad I did because our advisor was able to fill us in on all the small details we otherwise wouldn't know.
St. Thomas is the most accessible and therefore the most developed and populated location here. The busy cruise ship harbor and bustling city keep St. Thomas a popular hot spot in the Caribbean.
St. Croix is the largest of the three, this one is less busy than St. Thomas, but has more to offer than St. John. The Buck Island Reef National Monument is located in St. Croix and this is a very popular location amongst snorkelers. This marine garden is visited by over 50,000 travelers each year.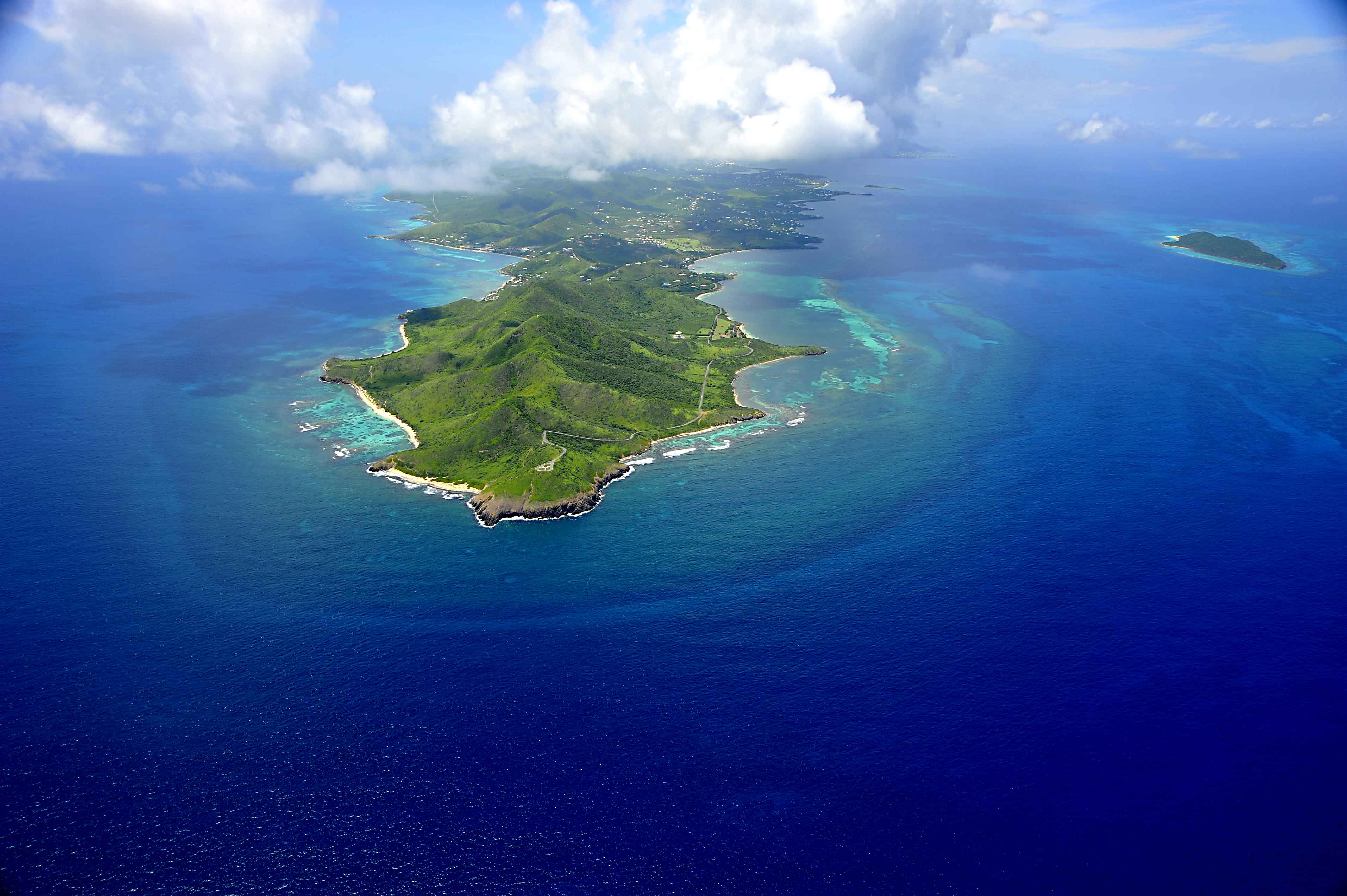 St. Croix
St. John is the kind of getaway honeymooners or those seeking a bit of isolation might seek out.
The British Virgin Islands
The most well known of the British Virgin Islands are Tortola and Virgin Gorda. Both have plenty to offer holiday travelers from all over the world. The best sailing grounds of the Caribbean are located off the shore of Virgin Gorda and Tortola.
Virgin Gorda is a small island, but it is a great location for sailing, fishing, snorkeling and scuba diving. There are many beaches that you can visit and they are separated by large granite boulders. If you are planning to visit Virgin Gorda, be sure to spend a day at the Baths. The Baths is a very picturesque beach which has pools and hidden caves that can be explored by traveling down the paths.
There are many exciting things to do on the island of Tortola. You can go scuba diving and snorkeling here. The weather is also nearly perfect for sailing. If you are a novice, there are classes available. Cane Garden Bay is the most popular beach in Tortola and is also the only beach with a nearby supermarket. It is a destination for cruise ships and the beach can become crowded when they arrive.
The beaches range from nearly overpopulated and busy tourist spots to hidden spaces with few to no people. There is sure to be a beach pleasing to everyone upon one of these magical Caribbean Islands. This area is popular with those who like to dive, snorkel or just spend time out on the water.
St. Thomas – Busy and Bustling
St. Thomas has the busiest cruise ship harbor found in the West Indies. Charlotte Amalie, St. Thomas is often called the 'shopping mart' of the Caribbean. The shopping options are rich and varied, from upscale boutiques and craft shops to jewelry stores and pottery displays.
Boasting the hottest and most exciting nightlife in all of the Virgin Islands, St. Thomas has it all, bars and restaurants abound which pulse with life until all hours of the morning. Restaurants offer a wide variety of cuisines from American and Asian to Italian and Mexican as well as the Caribbean fare that centers around seafood specialties.
The beaches of St. Thomas are often crowded, but exciting for those seeking such an eventful location for their vacation.
St. John
Home to the Virgin Islands National Park, St. John is protected by the US Forest Service. As a result, this charming little island is much less developed than the others, with only a handful of residents and a scattering of shops and restaurants.
Most visitors to St. John come by way of ferry from St. Thomas into Cruz Bay. Cruz Bay is the doorway to the lush and beautiful national park, with over 22 trails for hiking and a variety of flora and fauna to enjoy. This area does have some shops, mostly arts and crafts boutiques with a few bars and restaurants as well. The best shopping on the island of St. John is during St. John Saturday. It is held on the last Saturday of each month. Vendors offer delicious food items, handmade crafts, clothing and jewelry.
The various hiking trails allow you to spend hours along in the wilderness without seeing another human being. This can be a very relaxing experience. The Virgin Islands National Park's 22 trails include a hike along the Annaberg Trail, historic ruins of 18th century sugar plantations where slaves turned sugar cane into sugar and rum.
A trip to the Virgin Islands has something for everyone. Some islands are popular tourist destinations while others are isolated. Because there are many islands to choose from which all provide a very different experience, you should research your options thoroughly. If you are still unsure which island is best, you can always consult a travel agency for their expertise.