Though officially a member online shop of the European Union, the Kingdom of Spain is a sovereign state characterized by its rich history, idyllic location, and classical architecture. This diverse country has long been a popular vacation destination for singles, families and history buffs.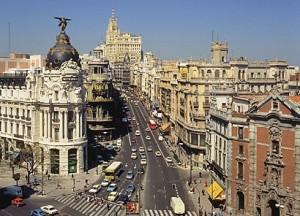 Planning a budget vacation to this eclectic country begins months in advance. While it is certainly possible to secure last minute airfare at a wallet pleasing price, booking a budget airline as early as possible is the safer way to ensure savings.
Choosing to travel during the Spanish off season will not only save tourists much needed coin, but can actually make the trip far more enjoyable. Travel in May and October will provide smaller crowds, cooler temperatures along with guaranteed cheaper prices on flights, hotels and attractions.
Booking early and in the off season will make all inclusive vacations all the more affordable. All inclusive vacations will provide all meals, snacks, drinks, alcoholic beverages, day time recreation and night-time entertainment. Choosing an all-inclusive resort or spa is a wallet friendly way to travel that will also alleviate the stress of planning a vacation. Many cater exclusively to singles or families, leaving options for all types of travelers.
Hostels are no longer the uninhabitable, dingy places they once were. In fact, many hostels in Spain have classic and old world charm, free breakfast and complimentary Wi-Fi. Most websites and travel sites that book Hostel accommodations provide in depth user reviews, pricing, and a variety of housing options. Sharing a room will usually cut the cost of the already affordable hostel in half. Inexpensive hotel rooms can also be found on most sites.
Eating a small breakfast in Spain, such as a pastry or toast, with juice or coffee is very affordable and will provide a pleasant payoff once lunch time rolls around. Restaurants and eateries in Spain are legally required to offer a "Menu de Dia." Translated to mean, "meal of the day" the menu de Dia is a 3 course lunch that includes a drink and bread. Making lunch the biggest meal of the day is an economically friendly way to dine in Spain, and the money saved can be put to use snacking on a variety of tapas for dinner.
Finally, to see the best culture this country has to offer, buy a city pass in almost all of Spain's major metropolitan areas. These will include entry to all museums, making it more affordable to sample as much art and history as possible.
A Spanish vacation provides a variety of outdoor activities such as skiing, hiking, or snorkelling. For the more adventurous or daring, a trip to Pamplona will allow the brave to run through down at the famous Running of the Bulls. All who visit one of Spain's many cities will certainly find wonderful food in the form of traditional Spanish cuisine and tapas, while sipping sangria or Spanish coffee in the sunshine.