Tech nerds, freelancing expats and digital natives alike will concur that the advent of the cloud has made travelling the world exponentially easier. Gone are the days when we all lived in secret fear of losing that USB with our entire lives' accumulation of files on it; the days of the floppy disk and CD are even further.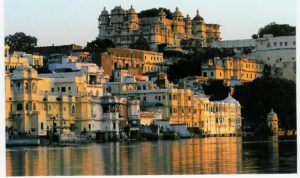 Now, the cloud means that it's easier than ever to safely store, access and back up your files from wherever you may be and whichever device you may be using, which can save you much invaluable organisational time on the road. Check out our tips for travelling on the cloud.
Dropbox
The best-known cloud system on offer, Dropbox is straightforward and intuitive to use. After installing the service on your device of choice, a virtual folder will appear in whichever devices you choose, automatically syncing and uploading across all devices whenever you make a change on any other. And 2GB of storage comes free (with $10 per month for 100GB and $50 for 500).
For travellers, this means that you only have to upload your photos, for instance, to one device, yet can access them from any device with a shared folder. Easy as.
iTunes in the Cloud
Anyone who has ever left their iPod at home on an extended trip will know what I'm talking about; even when you're soaking up the most stunning, scenic landscapes in the world, there are only a few long train trips from A to B that we can bear without your own music, movie and TV show stash to keep you occupied. Usually you'll be craving one particular song or episode – from that one album you forgot to sync with your phone.
iTunes in the Cloud comes to the rescue. No more having to sync every device every time you download a new album; this baby does it all for you. This one may not make your trip more convenient, but it'll help preserve your sanity while queuing in customs.
Google Drive
If you have to bring some work along with you to knock off during your travels – or even if you're just hoping to keep the mind active instead of dozing off on a long train or bus ride – Google Drive is a must. It enables you to collaborate on a project with other users on your Google Drive account, seeing their edits and changes in real time. Spreadsheets and even PowerPoint can be accessed and edited (though we're not sure if you have to do PowerPoint presentations even when you're on holiday, we think you might have to have a word with your boss),
SmartVault
You're probably vaguely aware of SmartVault as a super-secure online document storage tool for business, but the good news is it works just as well for personal use, too.
Before you leave, set aside a day to scan all your most precious documents, including your passport, birth certificate, medical records, everything you could possibly need if you find yourself in a tough spot overseas. Simply upload it all onto this baby and you'll have access to it no matter where in the world you are.
cloudHQ
Are you a bit bewildered by all the different apps and online storage solutions, and don't know your managed cloud from your PCI hosting? Do you fear you'll be overwhelmed by all the various files and documents you have stored in the cloud in their various locations? Meet cloudHQ – this one will organise and integrate all your files on Google Drive, Dropbox and Evernote so you can see changes to them instantly. cloudHQ effectively brings it all together.
Author bio: Ralph Barton is a freelance writer with a love for all things new media.