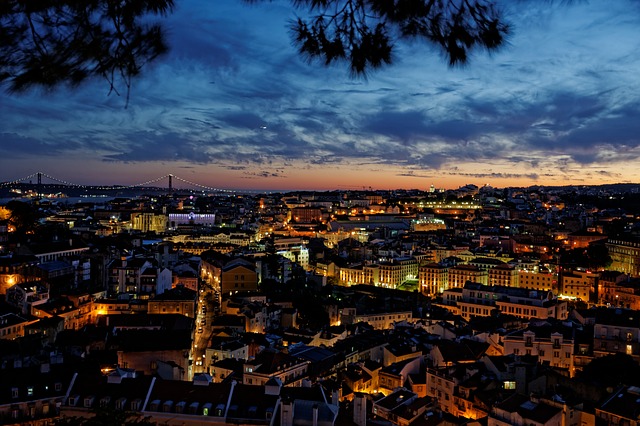 Lisbon is a cheap city, but it can be expensive if you fall into the traps that many other tourists do. It is an unforgettable place, but it requires a little bit of know how to survive it on the cheap.
Food
Food is the biggest of all tourist traps and this is especially the case in Lisbon. There are many small winding alleyways in Lisbon and taking a walk down these is a good way to find some great places to eat that won't break the bank. Also be aware that restaurants with pictures for menus can never be good, so avoid these at all costs. You definitely need to try seafood in Lisbon because it is located right on the coast and is super fresh. The best way to experience food is WithLocals and eating, traveling and living like a local. You can definitely find some amazing food and a truly authentic eating experience.
Mix public transport and walking
To keep your costs down in Lisbon I would highly recommend walking and take public transportation. The public transport in Lisbon is very good, but can be expensive if you are taking single trips. If you plan to use it a lot then buy a day pass (which costs about €6), but if you know you will only take one or two single trips you should buy single tickets. It is important to plan your days well in this regard to keep your costs low and not spend unnecessary money.
Visit museums on Sundays
Museums in Lisbon naturally charge entry but if you visit on a Sunday before 2pm, entry is completely free. Set yourself a goal to get there at opening time and see how many museums you can fit in in these few hours. Personally this is one of the best ways to get one of the cheapest experiences in Lisbon and it really motivates you to maximise those precious days in this beautiful city.
Don't stay in a hotel
Hotels are nice to stay in but the relaxed atmosphere of Lisbon is all part of the experience that you should also try to find with the right accommodation. Local apartments are simply amazing and the way locals live is something that I would love to have in my everyday life. Renting apartments is also much cheaper and gives you a more authentic feel.