When it comes to relaxation, a sunny island always sounds like just the ticket. I think there are some destinations better suited to peaceful breaks than others, though – and Majorca tops my list. Of course, its sunshine and gorgeous beaches are definitely an important factor, but I think it's the island's great selection of hotels and spas that really make it stand out.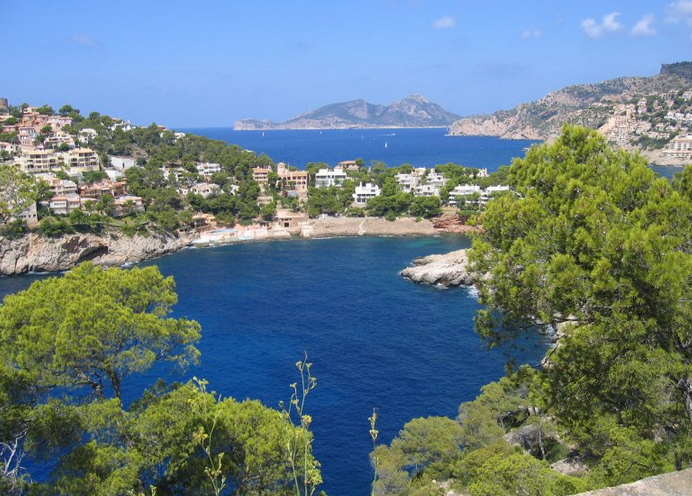 Here are some of the very best – they should give you a little inspiration for planning your own holiday!
The St Regis Mardavall Mallorca Resort
Where: Costa den Blanes
The St Regis Mardavall Mallorca Resort offers serious luxury, with the hotel promising to offer that wonderful blend of privacy, calm and space that's so important when you really want to unwind. Come here and you can dine on Michelin-starred gourmet food, sip refreshing drinks at the poolside bar and – my personal favourite – be pampered in the spa.
The Arabella Spa offers a range of treatments with relaxation in mind, as well as a selection of beauty therapies that are perfect for a little indulgence. There's also a fitness centre and a pool if you're keen to work off some tension.
What really appeals to me about this place is that it also caters well for families, and is equipped with a dedicated kids' club. You don't need to worry that you'll be disturbed if you're travelling as a couple, though, because the resort has been carefully designed to ensure the children's fun doesn't affect the adults' quiet time. So, all kinds of travellers will be able to relax here.
Son Brull Hotel & Spa
Where: Pollensa
If you really want to get away from it all, you can't beat the Son Brull Hotel & Spa. Nestled at the foot of a mountain, this restored 18th-century monastery makes the most of its historic charm, while ensuring all its guests have every modern convenience.
This is one of those wonderful hotels that just exudes calm, and there are a host of great little touches that really help make your stay special. The Oliveda Spa is, of course, the ultimate place to go here when it comes to relaxation, and uses local products in lots of its treatments.
What I particularly like about this hotel is the fact that it grows its own fruit and vegetables, which are then used in its restaurant 3|65. Over in U-Bar, meanwhile, you can tuck into some great tapas.
Jumeirah Port Soller Hotel & Spa
Where: Port Soller
If you want to experience the ultimate in Majorcan luxury, you can't go wrong with the Jumeirah Port Soller Hotel & Spa. Not only is it home to an impossibly vast spa, but it is also full of little luxuries, from its gorgeous cliff-top setting on the rugged north-west coast to its beautifully decorated guestrooms.
Come here and not only can you relax with great sea views, but also lovely mountain vistas. The amazing Talise Spa steals the show when it comes to unwinding here, though; with some 2,200 sq m of space, it offers both traditional and modern treatments, alongside a sauna, steam room, salt baths, hammam, sensation showers and more.
These are just some of the fantastic resorts and spas you can enjoy in Majorca; if you'd like to get some more ideas, visit this website.