Weddings unfortunately don't come cheap! Luckily, with a bit of planning, your dream honeymoon doesn't have to be anywhere near as expensive. Check out some of these surprisingly affordable honeymoon destinations…
In the US – Charleston, South Carolina:
If you're an American resident, you don't even need to pay for airfare to find some gems in your country. Charleston is one of those special places that offers a huge amount of free entertainment, old world romantic charm and oodles of history, some lovely beaches and cheap, tasty food like grits and fried green tomatoes in the famous Southern style!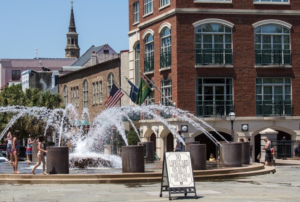 Charleston City Market is one of the oldest marketplaces in the country, where you can find a range of handmade items to consider for souvenirs, and Battery Park is well worth a visit for some incredibly romantic ocean views.
Top budget tip:
To keep all the attractions within walking distance and save a bit more money, stay at the Hampton Inn on Meeting Street.
Europe on a budget – The Emerald Isle:
For a classic European honeymoon that doesn't break the bank – try Ireland! Charming villages and the rolling green countryside are home to plenty of affordable bed and breakfast establishments that will end up costing you a fraction of a traditional European honeymoon destination like Paris. A day or two spent in Dublin can add a bit of excitement to your romantic getaway. Make sure you visit in the heart of summer though so you get to take full advantage of the beauty of the Emerald Isle!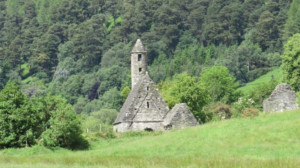 Top budget tip:
Hire a budget rental car to explore at your leisure.
Caribbean delight – Puerto Rico
If sea, sand, sun and snorkeling rock your boat, it's hard to beat this lively destination for an affordable honeymoon destination. With over 40 stunning beaches to choose from, vibrant nightlife and the culture of the capital San Juan to explore, if spending your honeymoon soaking up the sun is your idea of Heaven, Puerto Rico won't cost the Earth!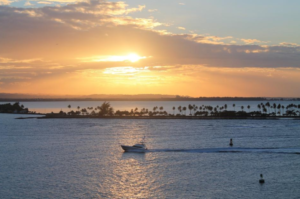 Top budget tip:
The cheapest flight and holiday rates are generally to be found in the fall – book early and you might be surprised at the deals you can find!
African safari – the romance of the African bush
The spectacular sunsets and the glittering nighttime sky of Africa lend themselves to romance in a way no other destination really can. And voted as one of Hello! Magazines twelve most romantic places in the world – Samara game reserve has something extra special. Their beautiful star bed option is an experience you just won't find anywhere else – sleeping with your beloved in a luxury four poster bed with only the Milky Way for company… it doesn't get more romantic than that!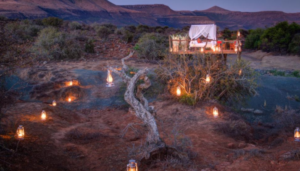 Top budget tip:
The exchange rate makes this one of the most affordable destinations for many travellers.   
There's nothing as romantic as doing your budget together, right?
Okay, maybe not… But to save up some spending money before you leave, it's a good idea to sit together and create a proper joint budget. Real life has to enter the equation at some point, and it's best to get it done before you throw your cares to the wind and depart on your honeymoon. Create a joint savings fund and ask for donations towards the honeymoon as wedding gifts instead of that third waffle iron. Get into a few good saving habits like catching the bus or cycling to work, creating romantic date night dinners together rather than heading to a fancy restaurant, even swapping casino visits for online casino games where you can play for free – be creative and see where you can make small savings that add up to one big honeymoon!