Whether you are a seasoned cruise traveller, or a cruise virgin looking for your first luxury experience, the 25-day cruise offering from P and O cruises, travelling from Mumbai in India, back to Southampton, could be a great experience. If you're looking for a cruise that touches on some of the world's most diverse and exciting cultures and landscapes, then this could be the one for you.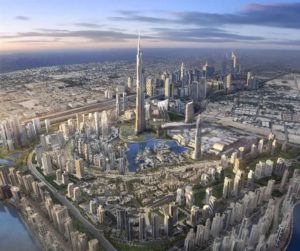 Where the cruise travels
This is one cruise that really surpasses all expectations, visiting a variety of locations and cities throughout the journey. On your trip from Mumbai to Southampton, you'll call at:
Muscat
Dubai
Safage
Sokhna
Suez
Port Said
Limassol
Haifa
Civitavecchia (Rome)
Lisbon
So, get ready for a vast array of experiences and a melting pot of memories that will have you wanting more.
The Aurora
As a mid-sized cruise ship, the Aurora is the perfect family option. For rest and relaxation, there is an expansive on-board spa, helping to relax and revive you. There are also treatments, such as body wraps, massages, facials and manicures.
Romantics can enjoy the intimacy of Anderson's bar and bistro, or cuddle up to watch a panoramic sunset from the windows of the Crow's Nest. Couples can also find new shared hobbies and talents with the extensive on-board leisure programme, featuring everything from dance classes to language lessons.
Younger travellers will be able to have fun in the two swimming pools, or take part in the active youth programme where they'll be able to enjoy everything, from sports to crafts and music. When evening comes, you'll find quizzes, live music, comedy and late night DJs to enjoy.
The destinations
From the romance of Rome to the majesty of Oman, this cruise delivers cultural experiences in spades. Here are just a few of the highlights:
Mumbai: Beaches, bazaars and Victorian colonial buildings make this a truly unique experience!
Suez: At the end of the Suez Canal, this port is the gateway to all sorts of Egyptian adventure. From a camel trek to the pyramids, to a day trip to the local markets, this is one port you'll be happy to spend time at.
Port Said: At the other end of the Suez Canal, this stop-off is perfect for Cairo. Visit the markets and bazaars, where you'll be able to haggle for some exceptional holiday souvenirs.
Limassol: Cyprus has much to offer its visitors, from the stunning tourist beaches to the castle and zoo.
Muscat: A magical destination in Oman, this port is the meeting point of civilisations from Asia, Africa and Arabia, making it an incredibly diverse place to explore.
Civitavecchia: Rome is a must-see destination in any traveller's book, so make the most of this stop-off and see the Coliseum, toss a coin in the Trevi Fountain or visit Vatican City.
Lisbon: As the imperial seat of Portugal, there are plenty of lavish treasures to discover in the palaces and monasteries here.
Dubai: Glittering, modern and full of A-listers and money moguls, Dubai offers a taste of the wealthiest end of the business sector in the Gulf.