When you're heading to London for an extended stay for the first time, the sheer choice of places to visit can be overwhelming, with so many different areas offering fantastic and enticing reasons to make them your temporary home. This wealth of choice can be both a blessing and a curse for newbies, though, giving you a headache as you try to find something that meets all your needs.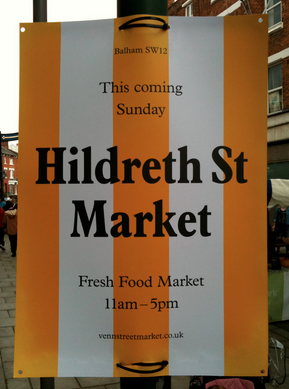 For newbies to London, there are, of course, many places that will make for a great base, but one ticks all the boxes – Balham. With a wonderful cultural atmosphere, a perfect location in relation to the city centre and some of the cheapest prices around, it really is a great place to call home.
To see the best options in apartment short lets in Balham, click here.
Prime Location
Perhaps one of the biggest benefits of Balham is its perfect location. It is not so close to London that you will need to constantly deal with heavy footfall and busy streets – which can be overwhelming – but it is perfectly situated for visiting, sightseeing or working in the city.
Balham Underground Station is located on the Northern Line, and via this and the Victoria Line, visitors to the city can make it to King's Cross in less than half an hour, with trains running all day. Alternatively, 20 minutes on the Northern Line will see you in Leicester Square and the heart of shopping and entertainment – ideal for convenient travel night and day.
Cafe Culture
As much as Central London will be new and exciting, it can also be good to relax in proximity to home. While this is not something you can do everywhere in the outskirts, Balham has a fantastic cafe culture.
With a range of cafes and bars scattered throughout the area, you will never grow tired of trying the plentiful and varied food and drink on offer. Top tips include visiting Trinity Stores for their wonderful cakes, Bertie and Boo for cheap yet fantastic coffee and Nightingale for the ultimate in refinement and class in cafe dining.
With such a wide range, though, there really will be something for everyone.
Cheaper Alternative
It's no secret that London is one of the more expensive places in the world to live, and if this is a consideration you are making before heading to the city for an extended stay, Balham will be your ideal stopping point.
For a start, council tax in the area, controlled by Wandsworth Council, is the cheapest in the entirety of the city, which will be a bonus straight away.
And for those who are looking to extend their stay after experiencing the majesty of Balham, house prices are also far cheaper in the area than they are in neighbouring areas such as Wandsworth and Clapham.
Street Markets
Street markets are a great way to experience the 'local feeling' and atmosphere anywhere, and it's no different in Balham, where markets have been in place since 1903. In fact, the original on Hildreth Street – selling fruit, veg and household goods – is still held daily even now!
Other top markets to visit in the area will include Balham Farmers' Market, which takes a weekly residence at Chestnut Grove School, giving attendees the chance to purchase a range of fresh produce from local farms. On a monthly basis, Balham Country Market will also make its way to the Bowls Club, with stallholders selling the best in food, drink and craft – all locally sourced and produced, of course.