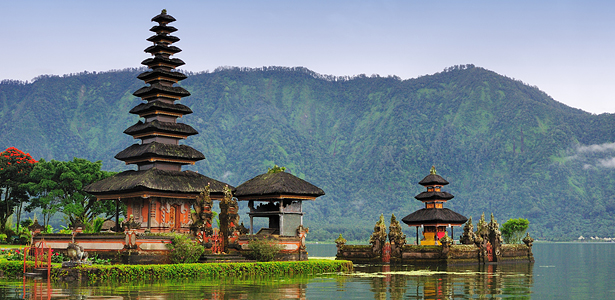 Indonesia is a place of rich culture and history, and is one of the ideal locations in south east Asia for those looking for a great mix of culture, relaxation and of course party atmosphere. Discovering Indonesia is a fantastic experience that I would recommend to anyone, especially with the influences that Indonesia has on the modern world (many of which you will be surprised about), so here are some great places that you absolutely must visit in Indonesia when you visit.
Bali
This beautiful island off the eastern coast of mainland Indonesia is one of the best ways to experience the Indonesian culture and hospitality. It has a number of high quality villas available to rent like Bebek Tepi Sawah. Bali is well known for its high quality beaches like Kuta and Seminyak, but also offers rich culture with a unique food culture and places like Uluwatu Temple to explore.
Jakarta
The bustling capital of Indonesia is truly an eye opener for any Westerner to see and lies on the northwest coast of the island of Java. Jakarta is truly a place of mixed cultures, with influences from Malaysia, India, China, Java, the Arab states and European countries. This has influenced every aspect of Jakarta and its culture and this extends to food, language and the architecture of the city. It's old town, Kota Tua, has a number of Dutch colonial buildings from the country's past as a Dutch colony. Jakarta truly is a unique multicultural location that any visitor to Indonesia must see.
Lake Toba
Indonesia is home to the largest volcanic lake on the entire planet that is located on Sumatra, West of Java (where Jakarta is situated). Lake Toba is the result of caldera formed from a supervolcano that erupted roughly 70,000 years ago. This eruption is believed to have changed the climate of the earth and killed most people living at the time and this is believed to have contributed significantly to modern genetics (particularly in Asia and Africa) as the population was significantly smaller in size. The lake itself is about 100km long and 30km wide, and is ideal for its amazing views, relaxation value, as well as hiking and sailing. Lake Toba is one of the hidden gems of Indonesia with its blend of historical significance and adventure value.