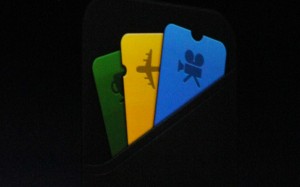 Do you own an iPhone, or are you planning to buy the brand new iPhone 5? Apple's release of the iPhone 5 could be the buzzword of the week for many Apple fans and spectators. I have been a fan of the brand and its operating for so long. And let's admit, more to the phone, we love the apps that help us with our daily activities. I myself have a folder made especially for helpful travel apps. News tells us that there is something that could catch the interest of the usual travelers like you and me.
Apple is releasing the new operating system  iOS 6 in a week's time; and it carries a new feature, termed as the Passbook.
Passbook (for those who are still unaware) is basically a digital organizer for your boarding passes, coupons, tickets, etc. In an era where almost everything are becoming digital, this becomes a handy app for us, travelers who are always on-the-go. Less hassle, less tendencies of losing your boarding pass and just pure convenience (we haven't tried it yet, but the thought of it at least).
How Does It Work?
Your Apple device becomes your port of entry to your plane. With the Passbook app carrying your boarding pass details, the airport crew will simply scan your phone as if it were a printed one. Just like that. Swift!
Matched with this is the app's ability to detect location, and instantly,  passes will appear on your lock screen when you are already in the airport.
Reports even say that the app gives alert to delayed flights, changes in the gate when it happens.
Apple's Passbook interface
I think Google has earlier launched a Passbook-like feature but which some tech blogs believe have yet to have a firm security feature to it, compared to Apple's, so that's may be one of the other reasons to opt for Apple's Passbook.
You may or may not share this opinion, but having loved iOS (compared to Android and Windows OS) this surely is one good feature for traveling.
Right now, most of us can just learn more about it through Apple's statements and releases, we have yet to find out the real value in it, when iOS 6 becomes avaiable for download on September 19.