Many people see a holiday as a time to relax but, if you're an adrenaline junky like me then two weeks sitting on a sun lounger will feel like time wasted.
For this reason, you should consider a water sport holiday so that you can fulfil your adrenaline junky needs while catching those all important rays (they'll still all be jealous at the office).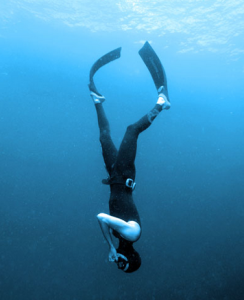 Messing about on the Water in Britain's Forests:
Padelboarding, canoeing and fishing can all be done in the forests of England and they make for an ideal day out or weekend away.
As well as this, they are of relatively low risk and can be done by all of the family so you can take the kids along and introduce them to the open water.
Padelboarding is the latest exploration craze that's sweeping the nation, so if you're interested in learning more, click here.
Setting Sail on the Open Ocean:
There's something romantic about setting sail at dusk and feeling the wind in your hair. Once again, this is fun for the whole family too as all you have to do is buy or rent a boat and then set sail on the seven seas!
The best part of this holiday idea, however, is that the boundaries of it are virtually limitless. You're the ultimate boss and you can go wherever you like, giving you complete freedom.
One thing you will have to be wary of, however, is the vessel you're sailing on. Boats and yachts are incredibly expensive, so make sure you get specialist yacht insurance.
Diving and Free Diving:
This one isn't necessarily fun for all the family but it is still a great day out for you and your mates. Small scale diving can be done by children but it is not advisable to take them on lengthy, deep dives.
Likewise, free diving is incredibly risky and is only for the adrenaline junkies among us. There's great fun to be had out in the ocean, but be sure to stay safe out there!
Water sport holidays really are great fun and it is even possible to get all the family involved. Seeing as though they can be done at home or abroad, the scope for your holidays is huge and they can cost as much or as little as you like.
So, why not try a water sport adventure holiday today? You may never look back!