For tourists and locals alike, New York City is a mind-blowing experience popping with color, sights, smells, sounds and more things to do than you could pack into a whole year or more. So if you're here to visit, it's wise to plan out some things you want to see and do so you don't waste any time! If it's your first visit to the Big Apple, you'll probably have some popular tourist attractions on your list, like ascending the Empire State building, going to a show on Broadway and visiting the Statue of Liberty. You might even want to do a limo hire in New York City to feel extra fancy. Blacklane limousine service is a great pick! But if you've been here before, or are just craving some more unique activities, check out our list of some unusual things to do in NYC: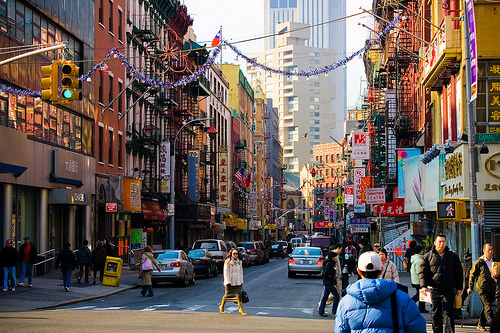 Explore Chinatown
Most people know that New York's Chinatown is like no other, but this region of the city is really worth a day in itself to explore. It is a vibrant, bustling and culturally rich part of the city with not only amazing Chinese food to try, but great shopping if you're looking for unique gifts. Here you can find beautiful Chinese fabrics as well as spices, teas, and other interesting products.
Take a class at the Trapeze School
We told you these things would be unusual! If you love adventure and are looking to get a little exercise, look no further than the Trapeze School New York. Whether it's your first time on the trapeze or you're a circus expert, they offer classes for all levels. Soon you'll be soaring through the air ready for the circus, and have this incredibly memorable experience to take with you.
Go to Coney Island
Once you've explored the main part of NYC, you have to take a day trip to Coney Island, a quirky part of the city that's great for beach lovers. It's a great place to take kids if you have them, but even if you don't you must visit. Eat a hot dog and stroll along the boardwalk taking in the beautiful views of the beach.
Go to Katz's Deli
Everyone knows the food in New York is incredible, but you haven't had a pastrami like the one you'll have at Katz's. This deli has been featured in TV shows and magazines worldwide, and is so famous for a reason! The smoked pastrami, baked brisket and other delights will leave your mouth watering for more.
Hang out at Strand bookstore
Browsing through all the little shops of New York is a favorite pasttime of locals and tourists alike. This bookstore is unique in that it has 18 miles of books stretching over its shelves! (if you could stretch them out that way!) So lose yourself looking through all the new and used books here, you could spend all day.