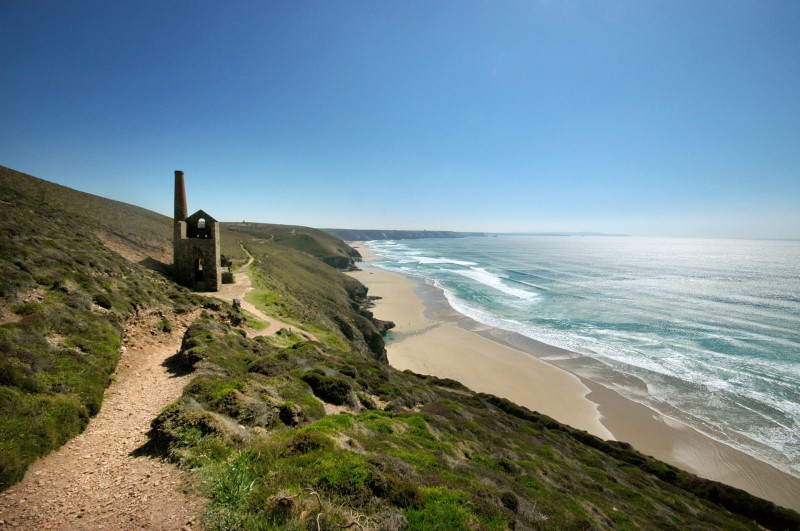 It has always been one of my most favourite things to spend a holiday in Cornwall, it really is a place that should get more attention than it does. Today we will talk a little bit about how to approach traveling in one of the most beautiful parts of the UK. So sit back, relax and enjoy.
Where
Cornwall is nestled snugly into the south western part of England, directly on the Celtic sea and the English channel. There are a variety of ways to get there, but I would recommend driving. It takes around 5 hours from London by car, but it is well worth the trip through the beautiful English countryside.
Where to stay
In true English tradition Cornwall is home to many bed and breakfasts, but I find that it is a great location to camp with a huge number of holiday parks and campsites that are a great way to experience this part of Cornwall. Particularly with the natural beauty in the region. There really is a wide variety of accommodation options here.
What to do
Walking
Walking is of course one of the main draw cards of Cornwall and it really isn't hard to see why once you go there. Because much of the coast is filled with remnants of Cornwall's mining past and natural beauty, it is the ideal place to walk. My favourite is of course walking around Land's End and following the coast in either direction.
Beaches
When you compare the beaches in the rest of the UK with Cornwall, it really is night and day. Cornwall has some of the best quality beaches in the United Kingdom and is very popular for those who like to get active in the water. Surfing is of course possible, which is practically unheard of in England. Some great beaches are Godrevy and Perranporth.
Go to a brewery
Cornwall is world famous for its Cornish ale and taking all of this in through a brewery tour is a great way to see where this world famous product comes from. You will of course also have the opportunity to sample different types of ale and this is perfect for the beer lover. St Austell Brewery is one of my favourites and takes you through all the aspects of brewing this magnificent beer. You will find out exactly what makes the ale so special and flavourful. Of course these breweries are also a great place to experience some of the local food, including Cornish pasties and traditional fish dishes from the area.