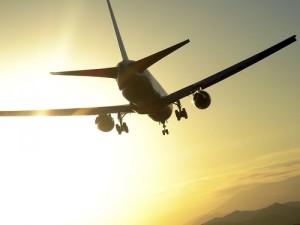 I'm a sucker for travel contests, and this one is no exception. I just found out that HostelBookers.com is running a contest with an awesome travel prize.
All you have to do is fill out a survey for HostelBookers.com that asks for some of your thoughts on travel, such as where you travel, why you go there, and what you do there. The contest deadline is October 31, 2010. Last year, 10,000 people filled out the survey. This year, they're offering a contest to get more people to take the survey.
When you complete the survey, you are entered to win a "round-the-world" airline ticket worth £3,000 (~$4,746 USD), plus £1,000 (~$1,582 USD) in spending money for the trip. After reading the fine print, I can tell you that what the prize actually is is two round-trip tickets from the UK to anywhere, as long as it costs no more than £3,000.
While I'm sure more than 10,000 people will sign up this year since they are heavily promoting the contest, I still think the odds will be good. Anyone can easily enter a contest where you just fill out a short form with your contact information. Completing a full survey takes more time and brain power, so I think less people will enter it than a normal contest.
What's the fine print? Here are the major points you should be aware of:
As mentioned above, the flight has to originate and return to the UK, so this wouldn't be as great of a deal for someone living outside of Europe.
You don't get the spending money until you've booked your flights.
Your flights must be booked at least four weeks before travel and travel must be completed by September 30, 2011.
"In the unlikely event that the passengers are downgraded or offloaded due to high load factors, they will be responsible for any costs incurred and Flight Centre will not be held responsible." I doubt that's likely, but yikes.
Will you be entering the contest? I did!
Photo by Yuichi Kosio