Australia, the land of wonders where the dreams of nature lovers come true, it's a vast country that has it all. That said, the charming city of Perth in Western Australia is a must stop destination where to link the wild outback and the urban livelihood.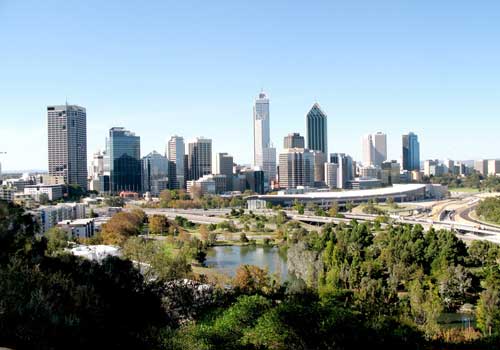 Perth has been a magnet for southern Asians who rapidly populated the city. Today its diversity is clearly appreciated on the alternative cuisines (a truly culinary heaven), the varied cultural scene and cosmopolitan demographics that make Perth a remote yet dynamic city.
As a major tourist destination ideal for any audience, from family trips to youth getaways, Perth is equipped to satisfy all tastes. Get value for money with hotels in Perth, benefit from the sunshine while relaxing at vast sandy beaches, get wild and explore the extreme nature, meet great people and embrace diversity for a memorable trip.
Start your checklist of must-see attractions in Perth as follows:
Kings Park and Botanic Garden – Ideal for afternoon walks, The Kings Park and Botanic Garden are extraordinary urban parks ideal to rest, make a picnic, read a book, and even are a perfect playground for children and sport activities outdoors.
Perth Concert Hall – This centrally located venue has a very intense agenda of renowned musicians, comedians and other live performances that worth a visit. A friendly atmosphere with helpful staff, bars and food facilities supported by a great infrastructure with brilliant acoustics and clear views from any seat are some reason why you should check what's on at the Perth Concert Hall in your next trip.
Fremantle Prison – Discover more about the traditional British-Aussie rivalry with guided tours to the historic Fremantle Prison. Get to appreciate firsthand the conditions of such an antique relic, which holds lot of interesting stories to be learned. The prison dates back to the 19th century and is one of the few historical buildings that still stand in the city.
Cottesloe Beach – there is no way you can visit Perth and don't hit the beach. Cottesloe beach is a sticking white sandy spot with clean oceanic waters, lot of surfers in the mornings yet plenty of space to relax and enjoy fantastic views. With lot of restaurants and bars nearby, you will have all you need for a perfect day like a crocodile under the sun J.
Perth Zoo – Whether traveling with children or without, the Perth Zoo is another way to find out more Australian impressive wildlife gathered all in one place. Over 230 animal species are hosted with a nicely adapted layout, ideal for connecting with the predators face to face into a safe way.
There are endless activities and things to do in Perth, and not to mention the surrounding areas, were it gets really wild, if you want. Lay back, relax and enjoy Perth!