Top tips for singles holidays
Going on holiday your own can be life-changing! Whether looking to meet new people or just need some time away from it all, get out of your shell! Here are some tips to help you get started.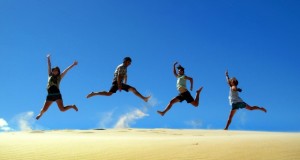 1. Cruises are a great place
to meet people, with fun packed activities and that "anything goes" ethos. Some Cruise lines have single cabins – just ask.
2. Coach tours are more affordable and ideal for some (especially if you don't have your sea legs). Organised coach tours are perfect for singles, giving you constant opportunities to talk to your neighbours while travelling, get involved in group activities or just sit back and relax when you need some 'me-time'.  There will be many other people on their own too, and other groups or couples will always be looking to meet new people.  To destinations across Europe or any other continent, coach tours can be found, and are jam-packed with others who are there to socialise.
3. Start with short breaks.
Short breaks, are a great way to test the water. Get away for a weekend, and see how you feel. Get a sense of being away from home, meeting new people and pushing yourself to have a good time, and you'll be hooked before you know it! Get away this weekend, you might as well try it.
4. Be pampered! 
Indulge yourself, and get away to feel revitalized. Relax and unwind, even on a budget, with spas in Hungary, retreats or detox getaways in Thailand, or ayurvedic treatments in Goa. For something of the old world, try Thalassotherapy (sea water treatment) in Portugal, Southern France or Crete.
5. Special interest. Got a hobby, or even an old one that could be rekindled? Painting or cooking in Italy, wine tasting in France or bird watching from the Lake District to the Rockies, are among the many ways you can have fun and meet like-minded people! Look out for themed cruises, coach tours or other package holidays.
The bottom line is get out there and give it a go. A weekend away could inspire you to take the type of long break you need, and there is no reason to be shy, with so many holiday packages designed to help you meet people and have a good time! For the best packages out there, tailored to singles' needs, we suggest you visit Friendship Travel, to look at their singles holiday experiences.