Planning your first trip to India is really exciting – but it can be a little intimidating too. After all, as the country is so vast and offers so much to travellers, how do you decide what to see and do? And what do you need to be aware of before you travel?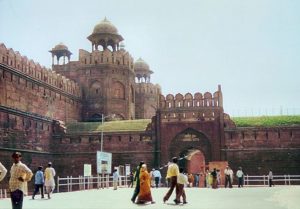 We've put together a few tips to help get you started.
Don't try to do too much
With any destination that's as vast and varied as India, there's always the risk of spoiling your holiday by trying to cram too much in. The key thing to remember is that, to enjoy your holiday, you need time to take in everything that you're seeing and not feel rushed. Of course, knowing how to achieve the perfect balance between seeing a lot and not overdoing it is tricky, which is where our next tip comes in.
Travel with a specialist tour operator
Travelling with a specialist tour operator means you can take advantage of their expert knowledge. You can talk to them about exactly what it is you want to see and they can not only suggest itineraries to suit you, but also individual attractions you might not have heard of, while they can help make sure you end up with a balanced, realistic itinerary.
Give your stomach time to adjust
'Delhi belly' is something most of us have heard of – but there's no need to panic, as having tummy trouble is by no means part and parcel of a trip to India. What you need to do is simply take things slowly when you arrive – don't instantly opt for the hottest dishes you can find, and make sure you're dining at reliable restaurants or street stalls. If in doubt, see whether the locals are eating there – that's always a good way to tell how good the place is!
Drink bottled water
Similarly, make sure you drink bottled rather than tap water. A key thing to bear in mind is that you need to avoid consuming tap water in other ways – so look out for ice cubes, as well as fruits and salads that may have been washed in tap water.
Embrace the variety
Finally, try to embrace the wonderful variety India offers by doing and seeing lots of different kinds of things. A fun tip is to follow your senses – aim for experiences that tickle your taste buds, for example, or to smell exotic and exciting aromas.
Enlighten your senses on a trip to India |TransIndus