Australia is a very large country that has a world of sights and activities for travelers to experience. But with so much territory and not too much time, it can be difficult to choose where you want to go. Every traveler runs into this dilemma. Where to go and for how long. Especially with travel costs these days you want to make sure you make the best decision for yourself. Although there are plenty of cheap flights to and around Australia for the rest of 2013. The best we can do here is give you a quick sampling of some of the best cities in Australia for you to visit.
Sydney
This is an obvious one. Every one who has heard of Australia has heard of Sydney. It as home to the Olympics and it has one of the most recognizable pieces of architecture in the world, the Opera House. Sydney is the most populated city in Australia and there you can find all kinds of museums, art exhibits, parks, and bars.
Perth
This city is on the Western side of the country and has some of the best beaches in the world. One of the most famous being Scarborough Beach. If you are looking for a different beach experience go to Swanbourne beach. What separates Swanbourne from the others is that it is a nude beach. If the ocean isn't your favorite thing, Perth is home to several types of music festivals from pop to dance music and electronic music. Tons of great venues equals tons of fun.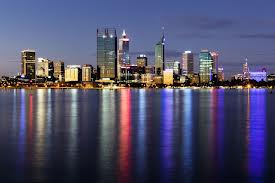 Brisbane
There is no reason that you shouldn't try to get out to Brisbane. There is one draw to Brisbane that is unrivaled, a Koala Bear Sanctuary. This may be the single most important thing in the world. Koala bears are one of the coolest, cutest, and cuddly fellas in the world. You go to the sanctuary in Brisbane and hold one. You won't be disappointed. Not to mention the great food, night life, and bars, Brisbane is a happening place that is guaranteed fun.
Melbourne
Another large city with a beautiful skyline in Australia is Melbourne. To spend your days try getting out to the Melbourne Zoo or the Melbourne Planetarium. Both of these experiences will be not only educational for you, but will give you the chance to see things you may never have before. There are plenty of great bars, eatiers, and clubs to keep you occupied at night here that you won't ever be bored. There is a wide variety of activities here too as you can go lay on the beach one day and climb a snow capped mountain the next.
Gold Coast
With the nickname, "Famous for Fun" how could you not want to visit? This city is on the smaller side of things but makes up for it with big fun. There are countless beaches here and this collection of beaches has been given the name, "surfer's paradise." If surfing is something you love or want to learn, then this is the place for you. There are also a slew of national parks where you can hike and find lovely rivers and waterfalls.