One of the biggest concerns of anyone buying an international plane ticket to start their maiden voyage is just how expensive they have come to be. With competition being choked out by massive mergers, bankruptcies causing airlines to get nervous and ratchet up their profit margins, and a lagging economy all around, it's more important than ever to shop around and get the best flight deals possible. With that in mind, here are five of our favorite budget airlines: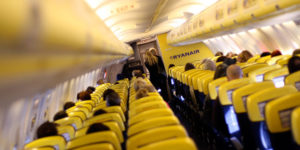 1. RyanAir
The largest of the budget carriers in Europe, RyanAir is a perennial favorite. This Irish company has greatly improved its customer service in recent years (if not its website, which for some reason seems to have been flown in from the '90s). With service all over Britain and the rest of Europe, it is known for great deals and solid services. A dependable choice.
2. EasyJet
EasyJet surprised many in the industry when it won Skytrax's 2012 award for "best low-cost airline in Europe." It operates out of several major cities and has a savvy, international clientele—more than 50% from outside of the UK, where it is based. Booking with EasyJet can net some incredible deals, with happy customers reporting roundtrip tickets from Liverpool to Madrid for just $143, compared to over $300 with other airlines.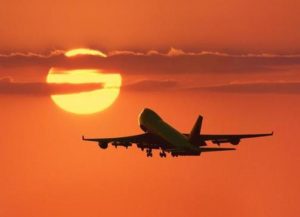 3. AirAsia
If you've flown budget in Southeast Asia, you're probably already familiar with this ubiquitous airline. While their call center and email customer service can at times be disappointing, AirAsia is the way to get from A to B in the region when sitting on a 18 hour bus just isn't worth it. They have low prices, efficient and on-time flights on modern planes, and widespread availability. No surprise it was named World's Best Low Cost Carrier for the third consecutive time this year.
4. SouthWest
For those traveling within the western United States, SouthWest is a popular choice for its exceptionally good service. They practically pioneered the budget airline business, almost 40 years ago, and are still strong contenders. While their routes are somewhat limited, their good food, lack of extraneous fees, and famously entertaining flight crews make up for it.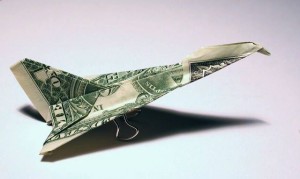 5. JetBlue
JetBlue can be hit or miss. They have one of the worst track records for timeliness, but one of the best for in-flight service, entertainment, and comfort. Lots of legroom, quality meals, and some of the pest personal entertainment systems in the aviation business keep customers happy even if they're delayed a bit. As a result, JetBlue received the J.D. Powers Award for best North American low-cost airline yet again this year. That's six times now!
If you're looking to save money on your next trip, consider the benefits of flying with fewer frills and seeing how much further that cash can go when it comes to the lower cost of living in other countries. Getting international tickets for a few hundred dollars less than a large carrier will sell them for can allow you to backpack for a month more, at the cost of a little comfort for a few hours. Cheap flights can be easily found here for budget and non-budget airlines, we recommend you shop around and find the best deal for you!