I haven't done a post about travel contests in a while. Here are a few going on right now! I'm making this easy on you: all three end on December 16. Win some travel money, a tropical getaway, or a London vacation.
Win $500 for the Holidays from Enrout.com (a new search engine for alternative lodging)
Prize: $500 to spend however you choose (if you're here, probably for a vacation, right?)
How to enter: There are six ways to enter, most of which involve Twitter and Facebook. Find the list of ways to enter here.
Dates: Now through 12/16/2011, 11:59pm PST
Eligibility: You must be a US citizen and 18+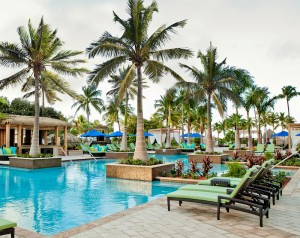 "Aloe Can You Go" Twitter contest from Aruba Marriott Resort
Prize: Two free nights at the Aruba Marriott Resort
How to enter: Follow @arubamarriott and figure out which is a true or false statement about the aloe plant, one of Aruba's top exported products. Re-tweet the statement with an answer of "true" or "false" and use the hashtag http://maiden-voyage-travel.com/ALOE. On December 19, the winner will be randomly selected and announced via Twitter.
Dates: Runs 12/12-16
Win a London Getaway from Anytrip.com
Prize: A two-night stay in a London hotel, a meal with champagne at Grand Imperial Chinese restaurant, a Sandeman's London tour of your choice, and £300 travel money
How to enter: Like them on Facebook and tell them what you and a friend would do on your perfect day in London as a comment on their wall post. You'll need to finish this sentence in your comment: "On a perfect day in London, @[your friend's name] and I would [description of what you would do]." Here's the important part: you have to tag the Facebook friend you'd bring along.
Dates: Now through 12/16/2011.
Eligibility: 18+
Full contest details here
A message from our partners: Before you travel, make sure you book some backpackers insurance. With over 50 hazardous activities covered as standard, you can enjoy your trip knowing you are protected.