The annual Kentucky Derby is a very popular event for people in the United States. It's a massive horse racing festival in which three year old thoroughbred horses take part. It is usually held in the month of may and runs for 14 days. The festival has a few other names in which it is known. These include "The run for the roses" and "the fastest two minutes in sports"!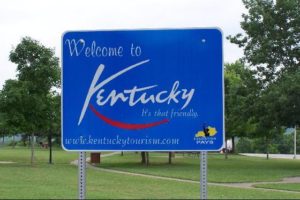 As you find yourself in the locale of Kentucky, there are a number of local attractions and things to do in order to keep you smiling all day. Apart from the most obvious thing to do, which is to watch the race, there are a number of other non racing activities to indulge in, like placing a bet on the Kentucky derby.
The Muhammad Ali museum
The famous boxer Ali started out his illustrious career fighting out of Louisville, which is also his hometown. The museum has loads of different memorabilia relating to him. You will be able to find out in debt knowledge about the great man himself and learn about his fights and the legacy that he's left behind.
Kentucky Derby Museum
If you want a break away from the actual horse racing tracks and would like to immerse yourself in the history of the races, then head over to the specifically built Derby museum. It details the origins of the Kentucky Derby and will provide you with a few hours to kill. The museum is located inside the complex itself and is near the Churchill downs racetrack.
Bourbon Distillery
Another very famous site in Louisville is the bourbon distillery. Visiting Kentucky and not seeing a distillery is next to impossible. The oldest one is the Buffalo trace distillery which is coincidentally the oldest in America as well. This same distillery has also won numerous awards over the past few years.
Vineyards
Not too many people know that Kentucky was the first wine producer(officially) in America. You can visit two of the best wine producers namely Broad run vineyards and Brooks hill winery if you like. If you wanted to, you can even see how they make wine as it's produced there on a daily basis, mostly in the afternoon.
As well as other things to do, you can enjoy golf on a selection of excellent courses across Louisville. Make sure you squeeze in some time to do other things apart from enjoy the races while visiting Kentucky. It's a fabulous location and well worth a few days to explore the local treats it has to offer.