Lots of people love to sample great casinos when they are holidaying abroad, and most potential destinations offer at least one worth visiting – whatever type of gambling you love and whatever your budget, the guys at galacasino.com/ wanted to find out which are the best.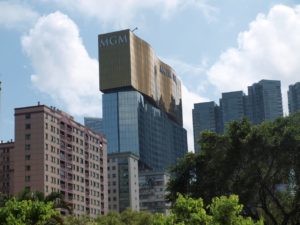 Las Vegas
Vegas is still the first port of call for many in search of casino gambling. The resort has some of the greatest luxury casinos in the world, including the likes of the Venetian and the Bellagio – which is home to the famous Fountains of Bellagio display. You will find casinos here to suit anyone, regardless of their budget. Furthermore Vegas is a popular destination, not just because of the quality and choice of casino gaming its establishments offer, but also because of the other entertainment – including live music concerts by top stars, and exclusive sporting events.
Macau
This is another location which has become a prime casino spot in recent years. It is a place where you can play eastern gambling games that are unavailable in most other casino locations – making it ideal for serious gamblers. Again though, alongside casinos like the Venetian Macau and the Wynn Macau, the resort does also offer plenty of other attractions for those considering a visit – such as beautiful weather, great nightlife and superb beaches. On the downside, it is remote and the casino gaming is not cheap.
Caribbean
This is not one of the first locations people will associate with casino gaming, but places like the Bahamas and Aruba offer fine casinos. Almost anyone with the slightest interest in gambling will want to check out the stunning Atlantis Resort, in Paradise Island. The good thing is that there is much more to do there – including a water park and luxury hotel.  The Bahamas has always been a popular destination for tourists anyway, thanks to the great nightlife and beaches it offers. The addition of casinos makes it a great place for tourists who want to sample casino gambling as one part of their holiday.
Sun City
This is an opulent casino/resort, which can be found in North Western South Africa. Again it may be a little too far away for some tourists, but if you are adventurous enough to travel there you will find a huge choice of casino games. This is as well as four choices of luxury hotel, the Silhouette nightclub, Mottseng Cultural Village and two golf courses of international standard. It is the perfect location for well-heeled tourists with an interest in both gaming and other leisure pursuits.