I recently went on a trip to New York City with a friend. Rather than crashing with friends in tiny studios or staying in an expensive hotel, we decided to stay in a vacation rental we found online that had good traveler reviews.
The studio came with great amenities (small kitchen, free Internet, doorman, flat-screen TV with cable) and cost less than a hotel. Unfortunately, while it was near some major attractions as described, the location was very poor. I should have asked the owner to be more specific about the location and done more research myself before booking.
Vacation rentals and have many benefits that hotels do not and can save you cash, but they can also have drawbacks. Read on to learn some of the pros and cons of using vacation rentals in addition to tips for using them for your travels.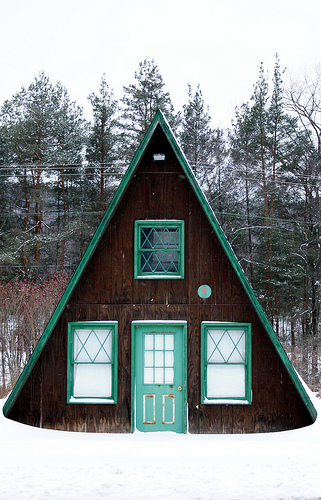 Pros
They have much more personality and uniqueness than hotels. With vacation rentals, you can stay in a ski cabin in Colorado, a beachfront condo in Florida, a villa in Mexico, an estate in France, and so on.
They are roomier. With vacation rentals or timeshare rentals*, you often spend the same amount as you would on a hotel but you get way more space.
They have more amenities. Because they are stand-alone properties, there is a kitchen, allowing you to save money by cooking in and saving leftovers. Many also have laundry machines, backyards, free Internet, etc.
They are great for big families and large groups. You can spread out and have more privacy in a multi-bedroom rental property.
You interact directly with the homeowner or property manager, who knows the intimate details of the property. This also makes it a more personal experience.
Cons
You don't always know what you're going to get. While you can view pictures online, a rental property is much more unique than a hotel room, and it's possible that the property is misrepresented or facts are omitted.
Vacation rentals are small-time operations, so very few allow stays of just one or two nights. Most require a minimum of three nights, and some also require the renter to pay the cleaning fee.
You are working with a human being who owns the property or manages it. This is unlike a hotel chain, where they can give you a new room or you can talk to higher-up managers if you aren't happy.
While this is not common, there are scams out there. If you send money to someone that is not a legitimate vacation rental homeowner, you may arrive to find out you were a scam victim.
Because it is not a hotel, most owners require you to bring your own soap, shampoo, and conditioner. Some also request that you bring your own towels.
Tips
1)    If the owner does not offer one, always request a rental agreement/contract. This usually covers payment (such as security deposits and refunds), check-in and check-out information, fees, and other details. This can help protect you should a disagreement arise.
2)    Many vacation rental owners or managers will not give out the exact location of the property until payment for their own safety. However, most will tell you what area or neighborhood the property is in. If they are not being very specific, ask if they can tell you nearby cross-streets or landmarks. If it is important to you, be sure to ask the distance to the nearest grocery store, restaurant, beach, etc.
3)    If something feels fishy, follow your instinct and book elsewhere, as there are scams out there. You may want to ask the owner for references from past renters and do some background research online. If the owner asks you to wire money through MoneyGram or Western Union, that is usually a sign of a scam.
4)   Ask many questions so you make sure you're getting exactly what you want. What sizes are the beds in each bedroom? Is there a laundry machine or dishwasher? Are there cooking utensils?  Is it pet-friendly?
Have you ever used a vacation rental? Have you had a positive or negative experience with one?
Photos by Jesse Wagstaff and Avia Venefica
*SellMyTimeshareNow is a partner link of Maiden Voyage