This carnival is meant to bring readers some of the best fresh travel content in the blogosphere from Gen Y. To learn more about why I started it, read this post.
How does it work? Each month, travel bloggers submit their favorite post they have published from the past month by filling out this form. I go through the submissions and weed out things that break the guidelines (spam, not written in past month, articles instead of blog posts, or obviously not Gen Y). Once a month, I put together a post like the one below showcasing the work. Traditionally, blog carnivals rotate each time on a different blog. After another month or two, I will have other bloggers host it, and they will get to curate it.  The next edition will go live on September 3. Bloggers, submit by August 30 to be included!
Here is the second edition of the Gen Y Travel Blog Carnival! Enjoy.
Tips and advice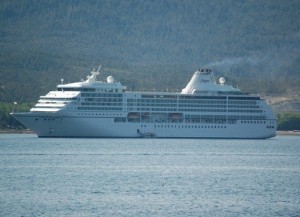 Lo is in China discusses why the lifestyle of travel can become just as monotonous as living in the same place forever, and offers tips on how to always keep the travel lifestyle fresh and free of monotony.
foXnoMad offers tips on how you can blend in like a chameleon while traveling and enjoy the benefits of seeing sights without bringing attention to yourself.
Never Ending Voyage lists the many benefits of selling all of your belongings for long-term travel, even though it can be difficult!
Many people knock cruises, but A Dangerous Business explains why they can be a great option for an American family vacation.
Over Yonderlust explores the many benefits of traveling with your romantic partner and explains why traveling with someone special isn't any less meaningful than solo travel.
Destinations
40 Countries Before I'm 30 discusses the joy of returning to Buenos Aires and offers tips on what to do when you visit.
The Innocent Abroad presents a great list of five free things to do in Melbourne, Australia.
Kaleidoscopic Wandering presents a photo essay about an unusual tree found in the middle of the Mojave Desert.
We all know of certain major countries that need assistance, Go! Overseas lists 10 little-known destinations around the world that also really need help from volunteers.
Travel stories
Y Travel Blog talks about the difficulty of saying goodbye and leaving behind friends when you head off to travel.
Jodi of Legal Nomads, who is a voracious reader, shares an extensive list of some of her favorite books that she has read while on the road.
Traveling Savage reveals 10 life lessons he has gleaned from reading Zorba the Greek, all of which apply in some way to travel.
Caroline in the City shares an experience she had when she planned a solo trip, but ended up falling for someone and losing the independent, solo aspect of her travels.
Abyssenia, Henry writes about experiencing heartbreak while traveling and some of the people along the way who comforted her.
To China…And Beyond! chronicles how she spent 33 hours journeying along the famed Trans-Mongolian Railway.
Byteful Travel recounts a wandering sometimes leads you to wonderful, unexpected places–in this case, loads of music at the Denver People's Fair.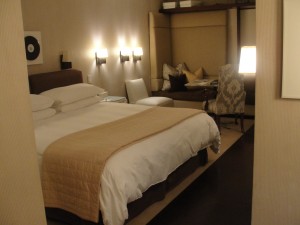 Accommodation
Hate cookie-cutter chain hotels? The Jetpacker showcases 15 hotels around the world where every single room is unique, like a piece of art.
Around the World L tells a story about how a night of potential homelessness in New York City ended with her staying in a luxury hotel for free.
On a tight budget? Globetrooper informs readers about many options for free accommodation while you're traveling.
Other
Wild Junket explains why the travel industry needs to embrace social media and recounts some of the discussions had about social media on a recent blogger trip.