If you've always dreamed of relaxing luxury spa breaks (yes, it's a tough decision), then let us help you out. Here, we've devised some of the most relaxing breaks in some of the most exquisite wellness spas in the world. (If you're looking for cheap spa breaks, then this article might just be a tease: these spas play host to rich and famous patrons in the form of pop star Kylie Minogue, supermodel Naomi Campbell and designer Donna Karan)..
2. Titanic Spa, ENGLAND

This is one of the of the best places to pamper yourself on a spa break and offers facials, massages, mud chamber and even pregnancy treatments. There is pretty much every treatment that you could think of. I love that all these treatments take place in a relaxed and calm atmosphere, where I can truly relax. Titanic Spa is also a great place to enjoy an overnight spa break, which is very nice and there are a number of packages available for this.
2. Sha Wellness Centre, SPAIN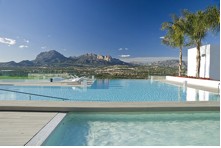 Started up after the head of Bataller Parietti family, father Alfredo, was diagnosed with stomach cancer, took up a macrobiotic diet (eating only vegetables, grains, soya and seaweed) and saw off the disease nearly 12 years ago. This Eastern-inspired medical spa resort is sleek, minimal, and is neither mimicked nor matched by any other spa in the world. The treatment plan here centers on delicious, healthy cuisine holistic therapies (like reiki, for example), with the spa defining health as the absence of illness. Sha has also managed to bag itself a whole host of awards and accolades over the last few years, with the latest being "Best Medical Wellness & Beauty Resort" as awarded by the 2011 FIT Health & Wellness Awards after a survey of its previous customers.
3. Ananda In the Himalayas Spa, INDIA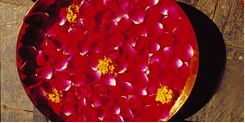 Set against the lush green backdrop of the Himalayas and located on Maharaja's palace estate, this outstanding spa offers treatment program centered around yoga, meditation and Ayurvedic practices. In addition to these programs, the center also offers its students some complementary group workshops and private sessions. The resort's visiting 'masters of wellbeing' travel from all over Asia, teaching their students their secrets surrounding holistic wellbeing for the mind, body and spirit.
4. Terme de Saturnia Spa & Golf Resort, ITALY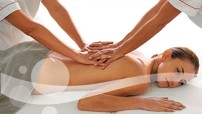 Pure luxury and relaxation here comes in the form of diamonds, gold and Antarctic ice. That's right – wellness experts here incorporate these three elements into some of their facials, and allow guests access to the neighboring ancient thermal spring, which is rumored to have healing powers. This spa offers the likes of micronized nasal showers to alleviate nasal obstruction and breathing difficulties, alongside scary-sounding craniosacral therapy, which is supposed to realign the body in order to minimize treat stress, migraines and headaches, and back and neck pain. Surrounded by rock pools, waterfalls and beautiful old Roman baths, this spa is also home to two restaurants, an 18-hole golf course, 53 treatment rooms, which all combine to create a truly relaxing experience.
5. Como Shambhala, BALI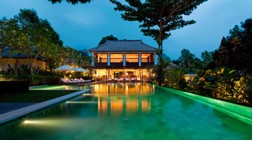 While this spa offers the wellness seeker everything they'd want from a beauty spa, they are also reassured that treatments here concentrate their efforts not only on outer wellbeing, but also on the inner. Guests are promised that no holistic therapy here treats the exterior without also looking at the interior, which is achieved with the help of the spa's resident psychologist. Visitors will come away feeling mentally balanced, de-stressed and thoroughly relaxed.
6. Six Senses Destination Spa, THAILAND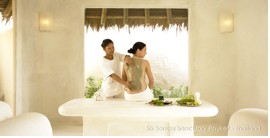 Situated on the stunning Thai island of Phuket, this spa focuses its efforts primarily on preventative measures to achieve long-term wellness. The resort's integrated health programs educate guests as to how to introduce and maintain alterations to their lifestyles that will help them invest in a healthy future. The newest kid on the block here, this resort takes on the theme of a Thai village, and has been conscientiously built with sustainability and the environment a top priority.