The United Arab Emirates had always been a place of interest to me since I was a kid. Maybe it was the way they were portrayed in Aladdin or in other stories that made their places to me seem so magical. It was like a whole new world with just sand, heat and a lifetime's worth of cactuses. Well, that's what I thought anyway. But really, even the depiction in cartoons does not match the real splendor of Oman.
Oman is the richest Arab country with a great big economy, their currency coming only second to Kuwait. Their wealth shows all over their country and its really all for the best. I know, for instance, what you think of when you hear desert….but no. Oman isn't like that at all.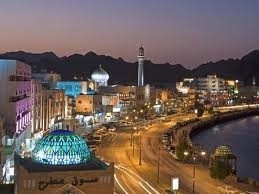 Their roads are not dirt roads. They're actually huge roads with four lanes on each side. In the middle of their roads, you'll see the greenest islands ever in your life that it's quite easy to forget you're in a desert. The side of the road tells the same story. All of their buildings are well architectured and they sell so much gold, it would make the riches of some of the third world countries to shame.
No one ever steals anything. Like, you can leave your stuff anywhere and it'll still be there when you get back. If you leave your wallet or phone in the cab, the driver's gonna go back to you and return it too! They're the nicest and most liberated Arabs around so if you're thinking of going to an Arab country, this is a very good choice.
Only in Oman too, have I seen a barrage of posh cars lining up in one garage. Yes, the grandest and most expensive cars.
But the most distinctive thing I've ever seen in Oman, I cannot describe. It's this feeling of awe. There are much to see in this country even in the natural landscape aspect alone — there are river beds, desert sands, mountains, beaches and the likes.
When travelling here, it is best to go anytime from April onwards.