Congratulations on graduating from college in Denver! You worked hard to get that degree….now what? If you're like most college super active generic grads today, you're still trying to find a job (which is depressing). Instead of allowing yourself to feel down about your lack of employment, though, why not use it to your advantage? You're not tied down. You don't have anywhere to be, yet.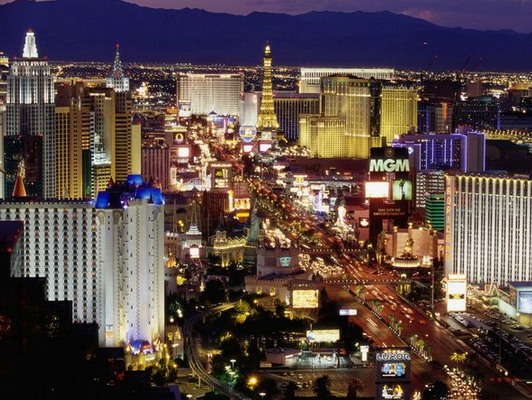 Why not hit the road?
After graduation a lot of your Denver buddies are probably heading abroad. Backpacking through Europe is one of those trips that everybody thinks they have to take. Even if you're planning on staying in parks and hostels, though, the European Backpacking Adventure is not something you can reasonably afford right now. So why not check out your own backyard? Move out of your old Denver college pad, store your college furniture in a storage unit, and hit the road.
Start in Colorado. You've been here for at least four years but have you ever truly checked out the landscape? Have you been to Pike's Peak? Have you visited Durango? Have you even seen The Rocky Mountains up close? Spend some time exploring your "backyard" before you head out.
The thing about starting a Great American Road Trip is that you're starting in the middle(ish) of the country. So which side do you want to see the most? If you're from the West, you should head East and vice versa. If you've never been to the south, go there!
Whichever direction you choose, here are some destinations, trips, etc that you should definitely check out.
Route 66
What recent college grad doesn't want to check out Route 66? You had to read the Beats for at least one English class (maybe more, if you majored in the arts or communications fields). Travel the road they romanticized so well. Make sure you get a real map for it before you go, though, since most of it isn't included on traditional maps and guides anymore.
The Las Vegas Strip
Both the old strip and the new strip are worth seeing. From the fountains at the Bellagio to the laser light shows in Caesar's Palace to the Shark Tank at Mandalay Bay, spending a day or two traversing the "strips" in Las Vegas is worth doing. TIP: Don't spend all of your time gambling. Try it for a couple of hours (only plan on spending $20 or so to keep your budget in tact) but spend the rest of your stay checking out the sites.
While in Nevada, check out the ET Highway! It's a long drive but a worthy experience!
Charleston, South Carolina
Billed as one of the most haunted cities on the East Coast, Charleston is one of the best places to stop on your road trip. Check out where the ghosts of pirates who ran with Blackbeard are said to hang out. See the jail where Blackbeard was kept for a while. Take a few nighttime ghost tours! Who doesn't love being deliciously scared?
Washington DC
Any road trip through the US, particularly for someone who is recently graduated from college, should include DC. Visit the National Archives, the Smithsonian, all of the monuments. The city is a living breathing tribute to the country you're spending your summer (or maybe even a year) exploring. Don't you want to know where it came from and how it came to be? It's one thing to study it all in school. It's another to go look it in the face!
Have you spent time exploring the US? What are some of your favorite "must see" destinations?