That's Not All Folks: What You May Be Missing During a Panama City Beach, FL, Vacation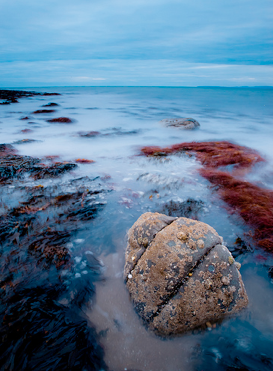 Image via Flickr by William Warby
Not to bash the beachcombers and sun worshipers, but if the only activities you do during a Panama City Beach, FL, vacation involve beach and bar time, you're missing out on the total package. With the ease of air travel into Panama City Beach, fabulous hotels and condominiums, and the city's mission to permanently squelch its notorious label for being the spring break capital for mischievousness, this northwest Florida destination has a lot more in store for vacationers.
Scenic Wonders at St. Andrews State Park
Usually state parks aren't top of mind when you think about Panama City Beach, but St. Andrews State Park should be a must on your vacation itinerary. If outdoor camping is your thing, the park is a great place to spend the night outdoors. Fishing enthusiasts will appreciate the convenient piers, jetty, and boat ramp. If you're into bird watching, the Blue Heron Trail and the Gator Lake Trail offer great opportunities to catch some avian wonders, so don't forget your binoculars.
What visit to St. Andrews State Park would be complete without exploring the unspoiled wonders of Shell Island? The Shell Island Shuttle makes reaching this little piece of paradise easy and affordable.
What a Wreck!
There's history underneath the waters of Panama City Beach — a fact Skin Diver Magazine calls attention to with its title "Wreck Diving Capital of the South." The watery graves of the Black Bart, the World War II Liberty Ship, and the Empire Mica make for one unique diving adventure.
In addition to the wreck sites themselves, the area's reefs support a diverse habitat for marine creatures. Artificial and natural reefs give divers an opportunity to witness the wonders of colorful coral and sponges (try spotting those from your beach chair!).
Where There's Sea, You're Sure to See (Sea) Food
According to the Panama City Beach Convention & Visitors Bureau, another claim to fame for the city lies in its seafood. Where else could you find fresh Apalachicola oysters harvested by hand from wild oyster beds?
Panama City Beach is so packed full of phenomenal seafood restaurants that you could literally spend days just eating your way through all of them. A more practical idea might be to try one or two each day of your vacation.
If you're staying at the Sleep Inn & Suites of Panama City Beach or The Reef at Seahaven Beach Resorts, you're not too far from a seafood feast at Bayou Bill's Crabhouse.
Don't overlook the fresh seafood markets. Places like Cardenas Seafood Market on Thomas Drive have an almost endless assortment of fresh-from-the-sea finds. Ah, to love the local eating in Panama City Beach!
Author Bio: Michael Vyskocil is a travel writer who enjoys writing about unique people, places, and things to do in locales across the country. His tourism and travel industry experience includes writing for Hipmunk. Michael's tourism career spans more than seven years in Gettysburg, PA, at visitor destinations such as the Gettysburg National Military Park Museum and Visitor Center, and the Gettysburg Seminary Ridge Museum.