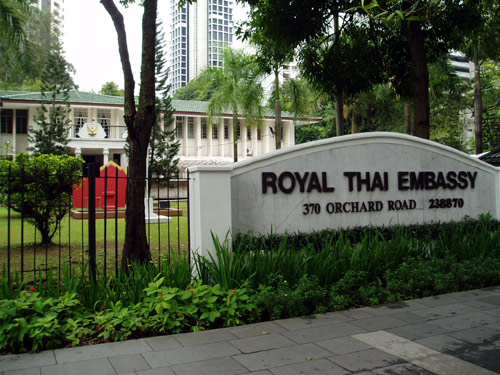 Despite it being more expensive than Malaysia, Cambodia, or Laos, Singapore is a wonderful place to get a tourist visa. I was there on a visa run a week ago and noticed that nearly half of the applicants got rejected on the spot for various preventable reasons. Here's what you need to do for a successful Thai visa run in Singapore.
What you need: 
˜1 recent passport sized photograph, 3.5×4.5 cm
They specify a white background. I had a photo on a blue background and it was okay.
Passport valid no less than six months
Make sure you have a free page for them to affix your visa. You do not need to make copies of your passport.
1 completed and signed application form (click for pdf)
You can fill this out on site, but to save yourself time in line, I recommend you have it done ahead of time. Look on the website to see if your country requires you to have multiple copies of your form. All Western countries need just one.
Flight confirmation into Thailand
Flight confirmation out of Thailand
Make sure it is within sixty days. And note, even if your plan is to get the 30-day extension in Thailand once your sixty days are up, the Singapore consulate does not consider that a valid reason. Nor is traveling overland in/out of Thailand considered a valid reason.
˜Evidence of Sufficient funds, $1000 per person, $2000 per family
I'm not sure they really look at this, but their website lists it as a requirement.
˜$50 SGD application fee, cash only, exact amount
Even if you are rejected, you cannot get the application fee back. However, they will look to make sure you have the required documents and will turn you away if you do not before taking the fee.
Where to go: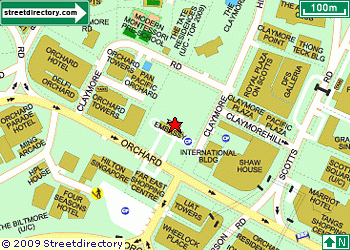 The Royal Thai Embassy in Singapore is located at Orchard Road. The address is 70 Orchard Road, Singapore 238870. To get there from the Orchard MRT station, take Exit 1 and continue walking through the underpass. Make sure you're on the right side of Orchard Road. You will pass Tang's and Shaw House. Keep straight until you see Hilton Hotel and Far East Shopping Centre across the street on Orchard. By then you should see Claymore Road, turn right. Follow the gate around until you see the entrance gate. The line of people waiting outside will let you know you've made it!
When to go:

The Embassy is open Monday-Fridays. It is closed on public holidays and weekends. Remember it is closed for both Singapore and Thailand holidays. You can check out the dates on their website.
To submit your visa application, the hours are 9:15am to 11:30am only. There will be a line outside, so it'd be wise to get there early, even before it opens.
To collect your visa application, the hours are 2:00pm-4:30pm only. There is also a queue before it opens, but the line moves much faster. The time for turnaround is one working day. (Submit visa application on Tuesday morning, receive Wednesday afternoon.)
The process:
It's pretty straightforward. Join the line of people waiting. When I went to submit my application, I had to get a visitor's pass at the gate—essentially they took my departure card in exchange for a laminated badge. Went inside, waited in line. Consulate takes care of all visa types. Stood in line for about a half hour. Handed the woman working my application and documents, she looked over them, took the application fee, and gave me a receipt telling me to come back the next afternoon. Came back next day, didn't have to get a visitor's pass, line went quickly, in 10 minutes, I had my visa and I was good to go!
A note to those who do regular visa runs for Thailand, they accepted me without question even while having back-to-back tourist visas, with the 30-day extension.