You may think that Swahili cuisine has typical delicious African tastes and textures, but what you might not know is that it's also influenced by Arabian, Indian and Portuguese flavours. Tanzania's position as a prime stop on ancient trade routes has meant that its cuisine has borrowed from everywhere. The result is an aromatic and tasty range of dishes that you should sample on your Tanzanian adventure.
Swahili cuisine is pleasantly filling, highly aromatic and mouth-wateringly flavourful. That's because it's based on a range of staples like maize, cassava, rice, wheat, sorghum or beans – that's the filling part.  It incorporates the heady aromatics of Zanzibar, the Spice Island, so you'll find that clove, nutmeg, cinnamon, lemongrass and black pepper are used liberally. And because one of its specialities is slow-cooking, flavours are beautifully blended and absorbed, and everything becomes yummily tender.
Meat is an everyday food although vegetarians won't starve.
If you're planning a serious taste tour of Tanzania, you've got to sample these popular Swahili dishes:
Ugali
Some consider it Tanzania's national dish because it's easy to throw together and cheap to make. It's a common, filling side dish and you can make it with cornmeal or sorghum flour and water. It has a polenta-like consistency, and if you make up a thick batch you can actually use it as edible cutlery: it's got enough oomph to scoop up your curry.
Pilau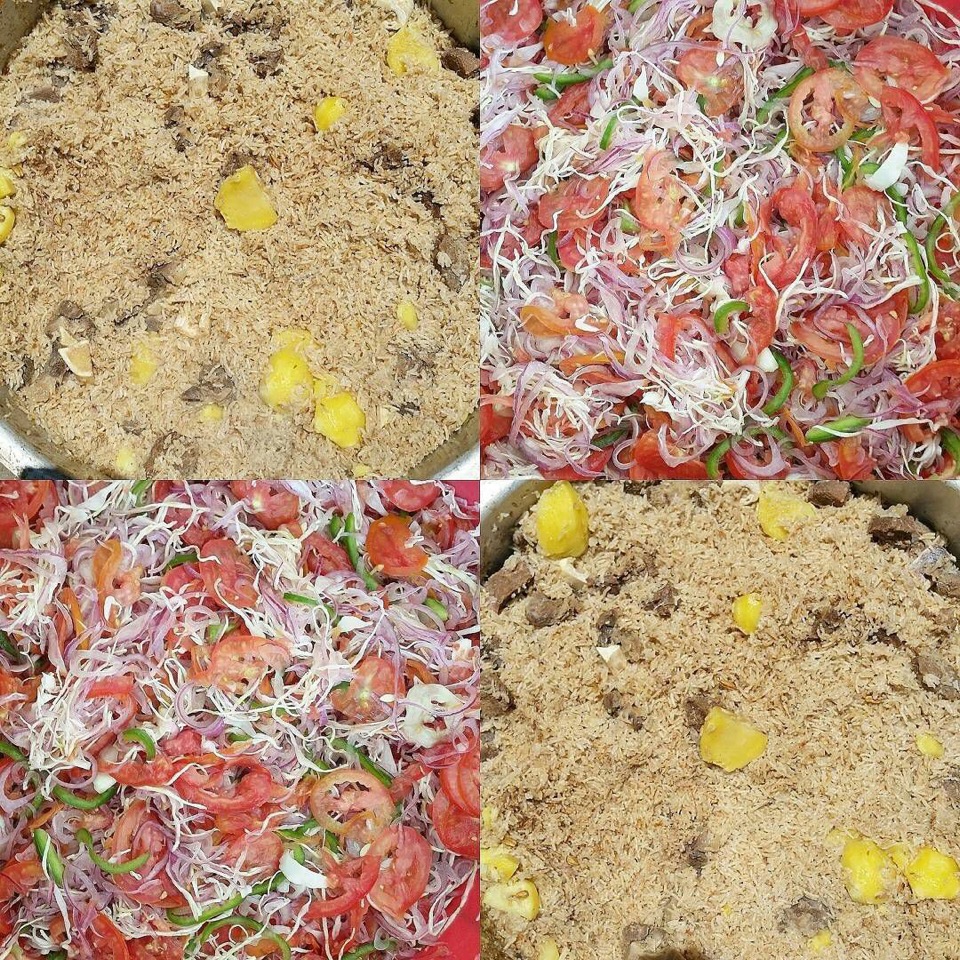 You'll have already heard of pilau because it's a favourite all over the world but the Swahili version squeezes as many Zanzibar spices into it as possible; clove, cinnamon and cardamom are the key ingredients, giving it a fragrant delicacy and warmth. You cook it like a risotto. Gently frying your choice of meat or vegetables, onions, garlic and spices together. Add the water and rice and, just like with any risotto, keep stirring – one distraction and you'll be scraping it off the bottom of the pan. Eat pilau on its own as a simple, tasty dish or with pretty much anything else.
NyamaChoma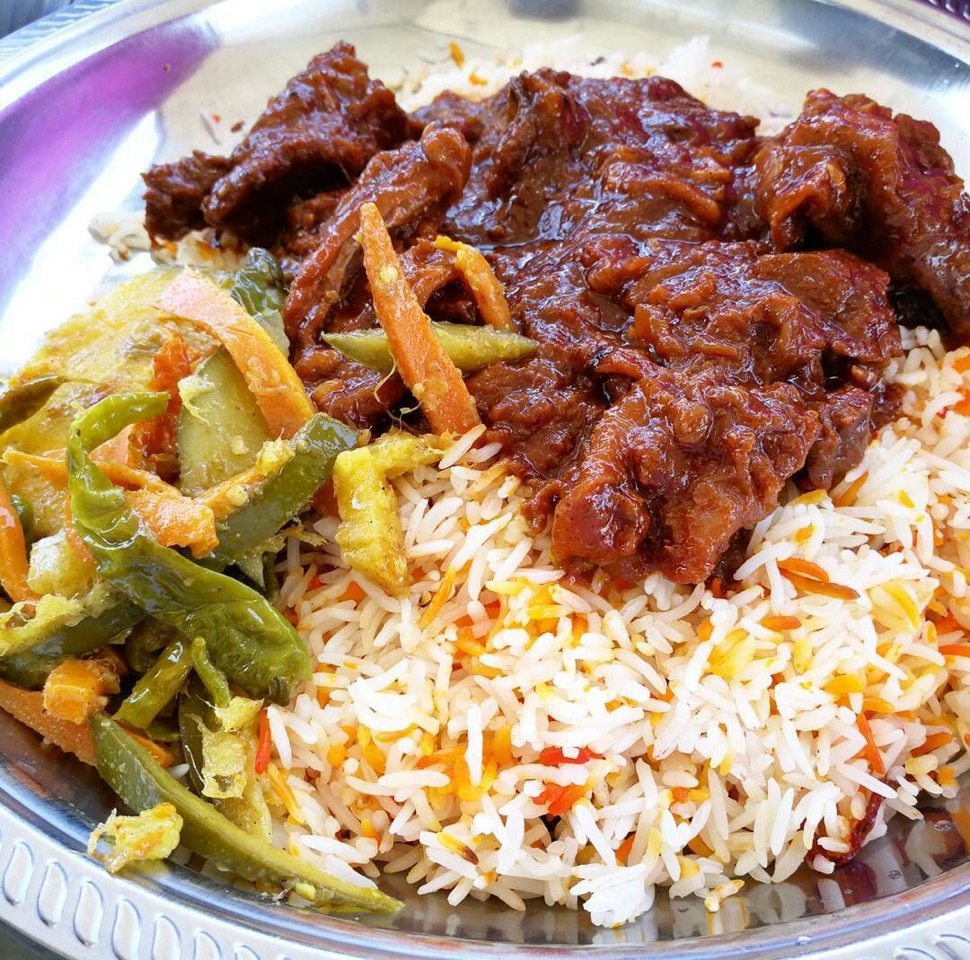 NyamaChoma ("charred meat") is a popular community food (vegetarians, look away now). Take your meat (usually beef, chicken or goat) marinate in garlic, lemon juice, curry powder and turmeric and slow-roast it until it's tender. Serve it with rice or beans and there's your evening meal. It may have taken all day to cook but it's worth the wait.
Wali na maharage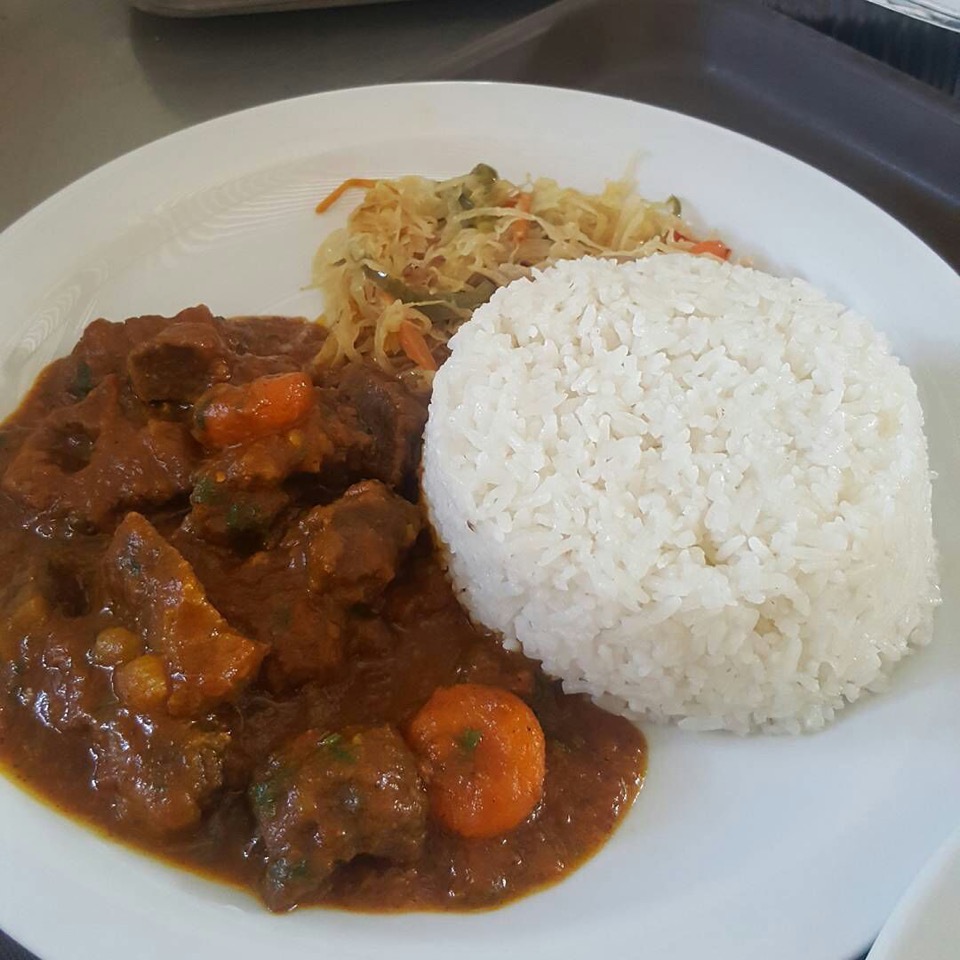 Veggies, wali na maharage is for you. It's a filling bean stew that is both sweet, flavoursome and spicy. Use dried rather than canned beans (but don't forget to soak 'em first!) but canned beans will do the trick if that's all you have. Here comes the fun bit. Cook your beans then sautée them with onions, ginger and tomatoes. The sweet smoothness comes from adding coconut milk and you can go freestyle by adding your own twist. Try piling in tasty stuff like spinach. You'll end up with a rich, flavourful stew could be a side dish to meat if you really can't do without meat, but it's big enough to take centre stage on your plate, along with some rice, too.
Chipsi mayai
Chipsimayai is Swahili street food at its most satisfying, great if you're starving and want something tasty, filling and NOW. It's hard to describe but if you think of it as a mash-up of sautéed potatoes and omelette, with fried onions and bell peppers thrown in, you won't be far wrong.  Tanzanians have turned leftovers it into an art form.
Ndizi na nyama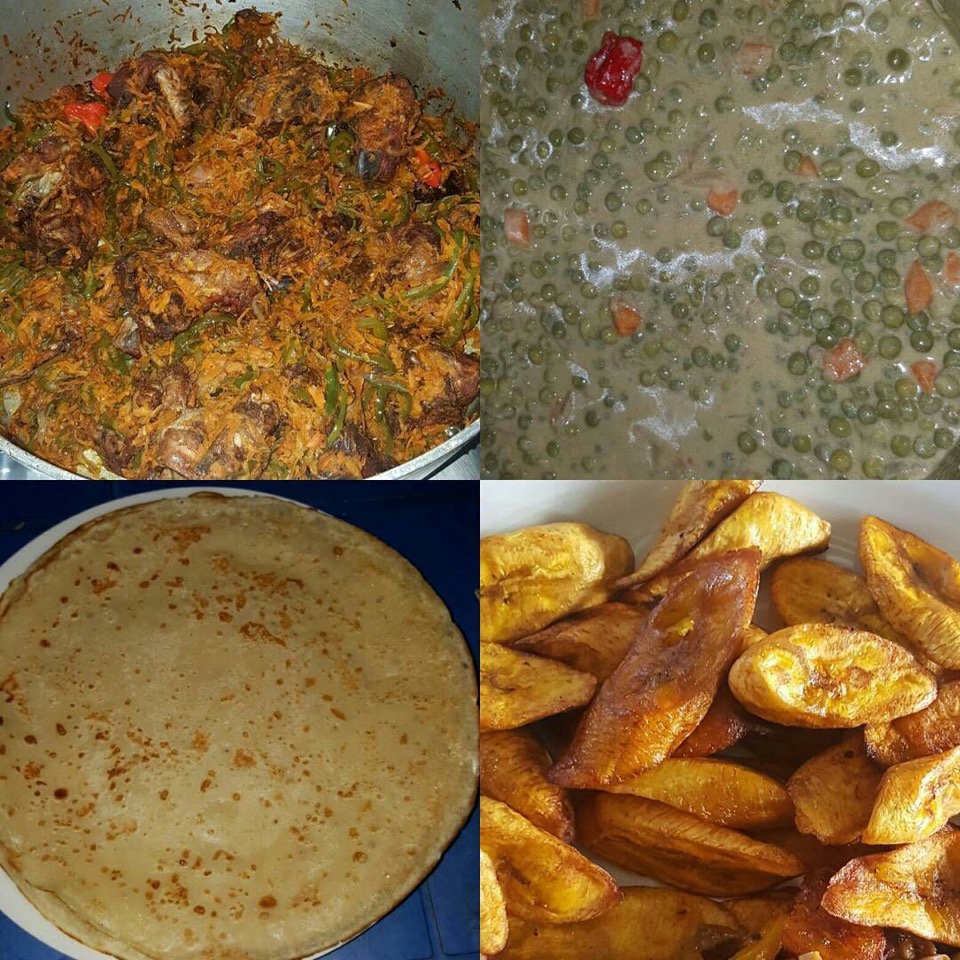 Meat and bananas seem very, very wrong but in the Swahili the stew called ndizi na nyama it's very, very right. That's because it's not the sweet, yellow bananas we use for banoffi pie that are used. Instead unripe, starchy plantains have a kind-of-meaty, kind-of-not-meaty texture which forms the basis of the stew. Ndizi na nyama blends these plantain plus onion, garlic, tomatoes and coconut milk.  There's usually meat (although it's not necessary) which is cooked gently to absorb the flavour of any spices that you happen to have on hand. Serve on a bed of rice and you have a huge plate of comfort food.
Tanzanian drinks
Tanzania is coffee country and you've plenty of opportunities to grind and prepare your own brew at one of the many little coffee farms that nestle in the fertile foothills of Mount Kilimanjaro. Tea-lovers are catered for, too. The Tanzanian climate is also perfect growing weather for a range of fruits that are pressed into refreshing and sweet juices; pineapple, orange and papaya are popular. Local beer is cheap and good – try Kibo Gold or Serengeti but be aware that in Muslim areas you can only find alcohol in tourist places like hotels.
Whatever you're up to in Tanzania you're likely to work up an appetite. But don't worry, Swahili cuisine is more than a match for even the biggest appetites.
About Viva Africa Tours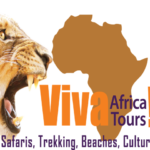 With Viva Africa Tours you can choose to tour in small groups or independent private travel. We're based in Moshi on the slopes of Kilimanjaro, we're a perfect centre for a tour of Kilimanjaro, but that's only one adventure of many.