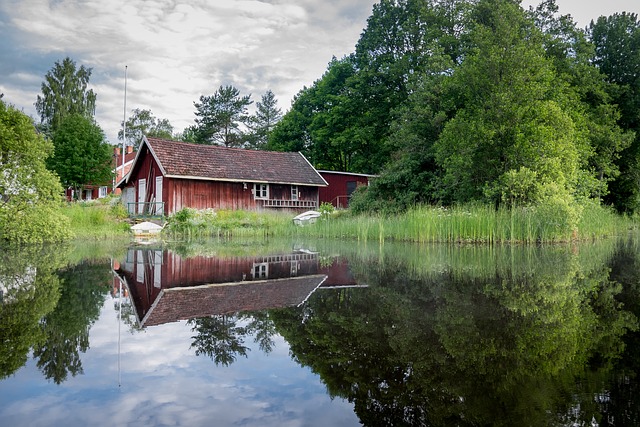 We all think about taking holidays in the city and in hotels, but it isn't so often that we realise that we can drive for a few hours and start our holiday very quickly by taking advantage of a holiday cottage. I wanted to talk more about why I love visiting holiday cottages and why you should too. Read on to find out more.
High quality accommodation
One of the best things about holiday cottages is that they are real places to stay and not simply hotel rooms. You can enjoy more space and all things that you would expect to find at home, like a kitchen and a living room. I recently had the opportunity to rent one of the holiday cottages in Dorset and it was great to stay in a place that was like a home away from home. There was also so much to do there and you never really know until you actually take the time to get out there and have a look for yourself.
It's so close
A real benefit of cottages is that they are never far away. You can drive for a few hours and be at your destination and ready to go. Compare this to flying to another city, by the time you get on the plane you could already be on holiday in your own holiday cottage! These are also great for making a few pit stops on your way to your final destination.  
The price
In comparison to hotels and other forms of accommodation, cottages are much more affordably priced and offer you better value for money in my honest opinion. You get more for what you pay for and you can feel even more comfortable there. As I touched on above, you have all the amenities that you can expect at home for a much better price. You also have more options when it comes to prices because you can get some even more luxurious or better equipped cottages. This means that there is truly is an option for every kind of traveler and travel should absolutely be accessible to all.
It's quieter
The fact that you are usually staying in a self contained house, things are going to be much quieter and you are much more likely to enjoy your privacy. The locations are also much quieter and are sure to give you all the peace that you need to enjoy your holiday and truly relax
The atmosphere
One of the most beautiful things about holiday cottages is that they are also in much more secluded places that you can enjoy. Imagine being in a forest or next to the beach on your next holiday!