For all you film aficionados, Park City, Utah will be the perfect place for you, as the Sundance Film Festival makes its triumphant return to the city's snowy slopes this January 17 to 27!
The premier showcase of Independent films the world over, this year's Sundance Film Festival is built to impress! With promising submissions such as Andrew Dosunmo's Mother of George, Park Chan-Wook's English-language debut Stoker, and more, the lineup seems to be stronger than ever, which means great things for independent movie fans!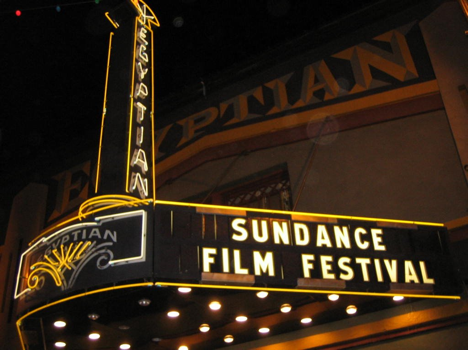 However, even if you do not call yourself a "hard core" independent fan, there is still much to be had for attendees! Big name actors like Michael Cera, Juno Temple, Steve Coogan, and Paul Rudd all will star in films that will be on display at this year's Sundance, giving people some identifiable faces to latch on to, while still enjoying the "indy-feel" that Sundance is most well-known for. Just keep an eye out for Magic Magic, Prince Avalanche, and The Look of Love, if you are looking for these stars, and you are sure to have a wonderful time.
Overall, the prestigious Sundance Film Festival is one of the biggest events of the year in Park City, giving experienced film lovers and interested parties alike the perfect opportunity to enjoy and observe the newest, non-blockbusters to come out of the indy-sphere. Add in the wonderful backdrop of Park City, the nation's premier ski-locale, and you get an event that simply can't be missed!
In the end, the Sundance Festival is a perfect chance to enjoy some amazing cuisine, incredible landscapes, and the best skiing you can find anywhere, all while visiting one of the world's biggest and most well-known independent film festivals. If you have even a bit of interest in Independent movies, then come on down to Park City; you are sure to have a blast!