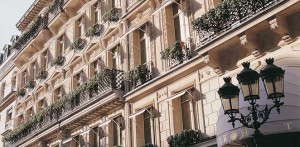 Some of my favorite things to see when traveling are castles and palaces. No, I don't have a princess complex–something about these ornate historic buildings just absolutely captivates me. I loved touring Versailles, Kensington Palace, Edinburgh Castle, and so on. I love trying to imagine what life must have been like there.
So you can imagine my excitement when I learned that a select few hotels in France have been deemed palaces by the French government. Hotel palaces, that is–five-star French hotels of the highest distinction. Still, it means that a regular girl like me can stay in the modern equivalent of a palace.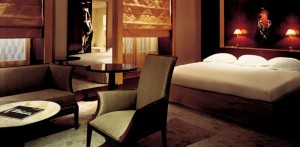 Only eight such palace hotels exist in France. I learned of this in May when the Park Hyatt Paris-Vendôme was named a Distinction Palace hotel.
Over the years, many French hotels began calling themselves palace hotels, but it wasn't official. To create standards, the French government stepped in last year and made it an official category and laid out specific criteria for five-star properties to compete for the prized rating of Distinction Palace. Some of the things considered were speed of service, quality of dining, and historical and architectural interest.
They stated that this new "tourism version of the 'Pulitzer Prize' … will be awarded by a most unusual and prestigious jury" that consists of 10 respected personalities from the worlds of hospitality, architecture and design, literature, film and television, science, and business.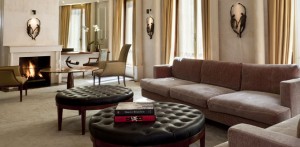 The Park Hyatt opened in 2002, but its beautiful palace-like facade was the former couture house of Paquin. It has a world-class spa, Michelin-starred restaurant, and 40 stunning Ed Tuttle-designed suites. The hotel's decor pays respect to the building's incredible history while also feeling contemporary and timeless.
The seven other palace hotels are:
The Bristol in Paris
The Meurice in Paris
The Plaza Athenee in Paris
The Palais in Biarritz
The Airelles and Cheval Blanc in Alpine resort Courchevel
Grand Hotel Cap Ferrat near Nice