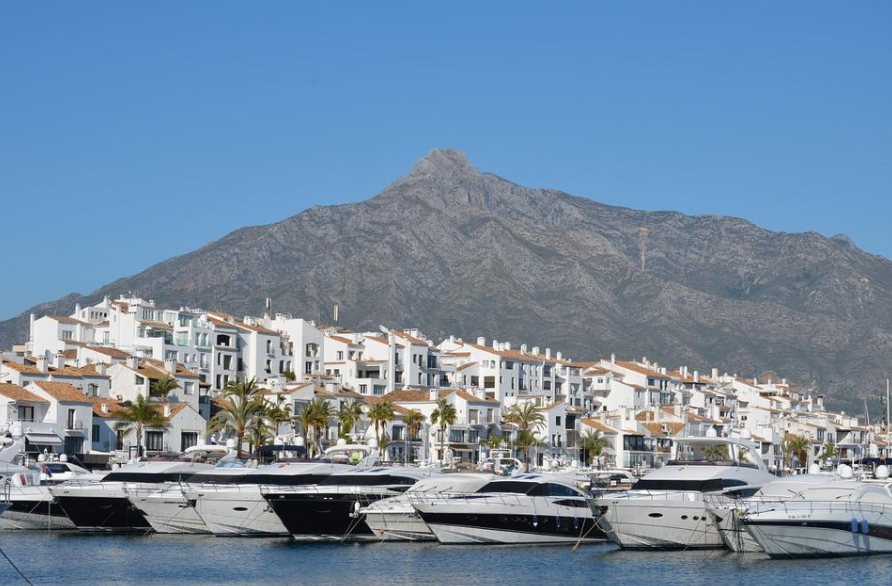 Incredibly popular amongst the rich and the famous, Marbella is the perfect destination for anyone who loves both luxury and celebrity spotting. Perfect for a weekend away, here are some of the best ways to enjoy your short trip to Spain's most glamourous region:
Cheap Flights
Marbella enjoys lovely sunshine nearly all year round, so if you're looking for a bargain when it comes to your flights, you may want to book outside the peak summer times of June to August. Plus, by avoiding these peak times, you'll not only avoid the alarming summer prices, but you might just find that the cooler weather makes for a more enjoyable weekend. Some of the best times to visit Marbella are from March to April and September to November when temperatures can still reach a high of 20°C.
For the best deals on flights, be sure to use a site like Skyscanner, which will search multiple airlines to find you the cheapest in prices. You may even find that by booking well in advance, that you get a great deal on summer flights too.
Recommended Accommodation
Accommodation can be one of the priciest and most stressful aspects of a weekend away, as you want to get the nicest place for the best price. One great trick for groups travelling to Marbella is to rent a local villa. Not only can this work out cheaper per person than a hotel in peak season, but you'll also be guaranteed to stay in the same house, whereas in a hotel you may be over multiple floors. Even better, many rental villas have their own private pool, which is particularly wonderful for a dip on a hot afternoon.
Alternatively, somewhere like the Gran Hotel Guadalpin Banus is right in the heart of Marbella on the popular main strip of Puerto Banús. This area is extremely close to all the popular nightlife hotspots, making it perfect for partygoers.
Top Restaurants
Being an A-list hotspot, it's little surprise that Marbella is full of luxury restaurants including Messina, which offers its diners a Michelin-star dining experience. Opt for one of the restaurant's tasting menus to get a little bite of the chef's signature dishes, which include pigeon and locally caught seafood.
For the best in authentic Spanish cuisine, Marbella Patio serves delicious tapas as well as traditional dishes like paella and steak. The restaurant is also reasonably priced, so you won't break the bank either.
Sights & Activities
Visiting Spain without spending a day on the beach would be a travesty, and Marbella has some of the most beautiful beaches in the Costa del Sol. For a luxury beach, visit Nagüeles beach, which has plenty of upmarket restaurants nearby. For a beach with less designer swimsuits, try Bounty Bay, a beach/bar combo that plays relaxing chillout music, making it feel like you've found your own little paradise.
Of course, many of us visit Marbella to spot celebrities, and the best place for that is the exclusive marina of Puerto Banús. Everywhere you look in this trendy area is filled with luxury yachts, sports cars and designer boutiques. There are also lots of popular restaurants and bars in the area.
Nightlife
Marbella is famed for having one of the best places to party in Europe – if not the world! So, if you're visiting this stunning resort it's a must that you spend at least one night on its famous strip. For the best parties, Sintillate have been organising the most popular events in Marbella for over a decade. If you've already booked your flights, check out their website to see what upcoming events coincide with your stay. You may even be able to book cheaper tickets in advance with added drinks packages. Other party highlights include venues like Nikki Beach where the club is actually on the beach, making for a wonderful experience.
Transport for the Stay
Public transport is pretty good in Marbella, with the local bus service having routes to all the most popular destinations in the region. Bus times vary with season, but during peak summer expect frequent buses that run to time.
Taxis in Marbella are abundant, so you'll never have difficulty hailing one down. However, keep in mind that after 10pm and on Saturdays that fees will increase, so a taxi ride can end up being very pricey.
One fun way to travel in style around Marbella is by renting your own luxury car for the weekend. You'll feel just like a celebrity driving down the main strip in your sports car!