For most of us, the mention of a sun holiday conjures up images of pristine white sand coupled with turquoise blue waters. Clear blue skies and warm sunny weather hold a steady attraction for everyone. Whether it be a family vacation, a romantic break or a holiday with your mates, a sun holiday is sure to live up to your expectations.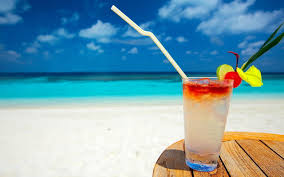 When searching for a sun holiday destination, you'll be spoilt for choice. There are amazing sun holiday destinations dotted all over the world. Each continent offers an abundance of intriguing destinations and superb beach resorts.
It's no secret that Europe boasts some of the most beautiful and breath-taking beaches in the world. Europe is home to some of the most popular holiday destinations in the world as it offers visitors a combination of cosmopolitan cities and first class beach resorts.
Deciding to spend your sun holiday in Europe can prove to be very cost effective. Those looking for last minute holidays will not be disappointed as there are great value deals to be got.
Here is a look at just some of the top locations in Europe where it's all about enjoying life and soaking up the sun:
With the Meditteranean Sea to the south and the Atlantic Ocean to the north, some of the most spectacular sandy beaches are to be found in Spain. There are numerous resorts to choose from some of which are considered to be among the top in Europe. They offer visitors breathtaking bays and beaches along with top class restaurants and an entertaining nightlife scene.
Whether you're interested in beaches and relaxation, clubs and nightlife or history and culture, you won't be disappointed when you visit Greece. There are plenty of things to do on the Greek islands that will keep you on your toes if that's what you want. The warm sun shines in Greece almost every day during the Summer months which adds to it's charm and attraction. There is something for everyone holidaying in Greece as it offers family friendly resorts, lively party spots, dazzling beach resorts and everything in between.
Turkey has become a lot more popular with holiday makers in recent years. It has many beautiful regions and some outstanding resorts. Turkey has becoming increasingly popular for package holiday deals as it is a great way for visitors to combine affordable accommodation with magnificent scenery.
Those are just three of the sun holiday destinations that can be found in Europe. There are many more that are equally as stunning and as impressive. It can be a difficult task choosing just one when there are so many impressive destinations to choose from, but the researching and planning are all part of the fun!