When travelling overseas and using your credit card it's likely you'll be charged when you make purchases and withdraw cash from an ATM. It can be difficult to keep a close eye on your transactions – but it's increasingly important to avoid the surprise of any foreign transaction fees you weren't expecting. So when considering credit cards, you need to make an informed choice and pick wisely.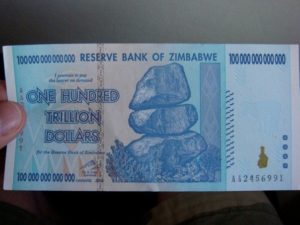 Find out how much your credit card issuer will charge you to use your card abroad. Most credit cards add an additional percentage fee (approximately 3% a time) to every transaction you make while overseas. They all add up! So if you're a frequent traveller, you might benefit from applying for a card which doesn't charge you fees for transactions or for withdrawing from an ATM. Compare transaction fees, interest charges and apply several weeks in advance. If you manage to snap one up that doesn't apply any extra changes, be careful that this incentive doesn't encourage you to spend more!
By using your credit card when overseas, your purchases are covered by the Consumer Credit Act. So if something you buy turns out to be faulty, you're able to recover the cost from the credit card company or retailer. This covers you for items of value from £100 up to £30,000.
Keep details of the card provider with you at all times – as well as a phone number to call them if you need to when away. Before you go, make sure you tell them where and when you're going so they don't think the card has been stolen. Keep all receipts and review your statements when you return home for any fraudulent purchases or unauthorised charges. Remember that no matter how much you spend when abroad, you'll need the money to pay off your spending when you return to avoid accruing interest charges.
Ensure you have a secondary method of payment for emergencies – don't rely on your credit card. Take another card so that if you can't access one account for whatever reason, you're not stuck without money. Also take some cash in the local currency using an exchange service that doesn't charge commission. Avoid exchanging at the airport though, as you'll pay additional charges.