If you're planning on taking a holiday to Australia then there's no better way to see the country than hitting the road. I was lucky enough to go on more than one road trip during my year in Australia, I simply can't recommend doing it enough!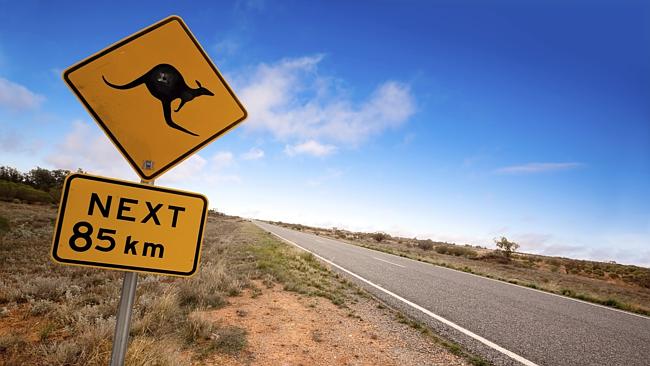 The first thing you need to do is get hold of a decent set of wheels. There are plenty of options online.
I personally found that Gumtree was by far the best, due to the range available, the different price points and also it's Australia wide
We picked up a car at a great price, travelled around and then sold it at the end. It was much cheaper than renting a car because we pretty much made our money back selling it on to other travelers.
If you've ever been to the beautiful country of Australia, you will already know how truly special it is.
But why do I think seeing it by car is best? Well here are 3 reasons that I hope will inspire you to hit the open road soon.
Freedom
When you decide to travel around in a car you have instantly just given yourself a whole lot of freedom.
You don't have to stick to bus, train or flight timetables because you are the boss of your schedule.
This means that if you end up in a nice town or make friends along the way you don't have to shoot off because you've already pre-booked your tickets.
Australia is a vast country and getting from A to B can take time. When you're going at your own pace you can stop along the way as much as you like.
The Cost
As I mentioned before, we managed to make nearly all of our money back when we sold the car on. You do however end up saving money on other things too.
Firstly, you save money on things like petrol because you might have 3 other mates in the car with you.
If that's the case, you'll be splitting costs (don't forget – Australia is a very large country. Plan your trips well so as to not get stranded in The Outback!).
Accommodation can also be much cheaper. This is due to the fact that you don't always have to stay in hotels. You can rock up to any campsite on your trip and spend next to nothing, hiring a pitch or using camping gear.
It Must Be Done
Road tripping is on many bucket lists; it's such an amazing thing to do. We've seen it in the movies, on TV shows and also in newspapers.
So why not write your own road trip tale? It might just be the once in a lifetime journey with your mates or loved ones if you do.
Have any of you been lucky enough to go on a road trip anywhere in the world? If so, I'd love to hear your tales, tips and experiences.
All you have to do is pop your musings down in the comment section below this post. I can't wait to read some amazing travel tales!