When you think of Phuket, I"m betting that one of the first things in mind is the beach. Next is serenity. And if you"re looking for a good place to stay in the beautiful Phuket, these two are the essentials.
Phuket"s The Imperial Adamas Beach Resort, located near the Nai Thorn Beach can be a perfect match to this, I must say. Not so grand and not so simple, it gives a feeling that you are close to nature and be just cozy while away from the hectic day-to-day life.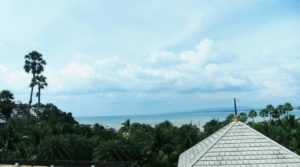 You will arrive at an elevated lobby where you can have a peek of the beach farther down — this I find exciting when you have just arrived. It"s as if the beach calls you right at that moment.
From the lobby the resort is a slope downwards. We rode a gold cart down the road to our room. On the outside it looks like a simple hut built from the ground, but really, the hotel and each It agrees with your viewpoint in that it refuses to make hard and fast distinctions between money and free-credits-report.com . of the rooms  just give a true Thai feel. It"s also interesting how each of the rooms have balconies, and some of them even have access to private pools.   I didn"t have a room with an indoor pool but I loved it anyway. Interestingly, the bathroom even had a slide wooden door that can be left open.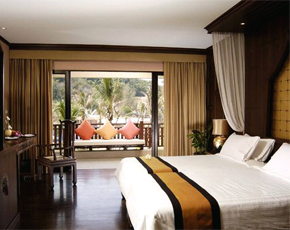 It being not architected with much grandeur is an advantage in itself as it poses this laid back feel.
Farther down there is a pool midway the lobby and the beach on the lower end.
We loved staying on the beach, plus having breakfast on the beachfront bar can be a romantic moment for a couple, or a refreshing moment with a group. There are even more restaurants in the resort to try, including the Honeymooner"s Alcove for couples.
I"d say, there are a number of nice hotels in Phuket, but this one, I"d recommend to travellers who are looking forward to relax and prefer a quiet and peaceful vacation away from the crowd and the pollution.