Although not many people are aware of it, earlier this year Montreal was listed as North America's second best city for eating out, which puts Montreal ahead of well known destinations like New York or Chicago, at least in culinary terms. What follows is a list of Montreal's most popular restaurant districts.
1- Quartier Latin
Also known as Le Village, the Quartier Latin is Montreal's eating and drinking destination par excellence. This area is located in central Montreal, so reaching the numerous dining and wining venues by public transport is easy and convenient.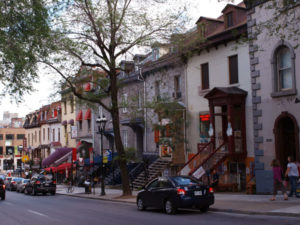 Due to the Quartier Latin's proximity to the university, the local restaurants cater mainly to students and to patrons on a low – mid range budget. However, there are several Zagat rated restaurants in the Quartier Latin, such as the local favourite Au Petit Extra, a French bistro serving delicacies like confit of duck, grilled steak on a herb butter sauce, and sea bass steak. The extensive wine list features bottles of white, red, and bubbly from all over the world. The venue accepts payment from major credit cards. Make sure to ask the local restaurant whether they accept credit cards from American Express as you could be earning air miles from American Express with the air miles credit card for example. The benefits could be numerous.
2- The Plateau and Mile End 
The Plateau neighbourhood is known for its examples of Victorian architecture, its parks and gardens, and the variety of dishes served at local restaurants. Regardless of their particular preferences, visitors can head to The Plateau and be certain that they will find a restaurant to suit their taste. That includes vegetarian, Italian, French, Mediterranean, Thai, Japanese, Kosher, and of course, Quebecoise. The Plateau is a great area to taste the local specialty: poutine. This dish consists of French fries accompanied with meat or vegetables and served with cheese and gravy.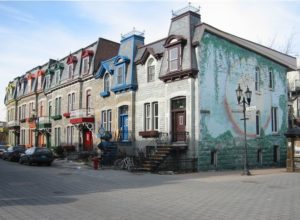 Those looking to make the most of their credit cards will surely enjoy the exquisite dishes served at La Chronique. Owned by two renowned chefs, La Chronique aims to make of every dining experience a unique voyage through the most delicious and original flavours.
3- Le Sud Ouest
This recently renovated area located in the south western corner of downtown Montreal is quickly becoming one of the city's top eating destinations. Le Sud Ouest is dotted with restaurants suited to all budgets, from inexpensive Indian buffets and sandwich bars to some of the trendiest dining and wining venues in town.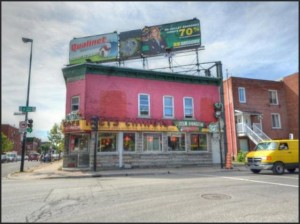 Some of le Sud Ouest's most acclaimed restaurants include Nantua, famous for its exquisite fish and seafood dishes, and Joe Beef, a stylish gastro-pub serving British and French cuisine.