Africa is not only blesses with fantastic weather and wildlife for you when on holiday, it also has some of the most beautiful mountains in the world. If you like climbing, hiking or even just marvelling at mother nature then Africa is where you need to be.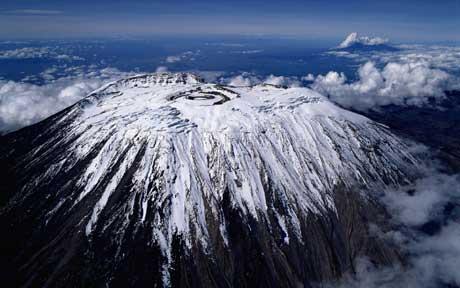 Some of the planet's most famous mountains are in this fabulous continent, if you get the chance then I recommend you see at least one of the mountains below. I have been lucky enough to see all of them with my own eyes and I can tell you that in real life these places are a million times better than the photos! I even climbed one of them, if you haven't tried climbing up a huge mountain then I highly recommend it. I had never done it before but it is one of the best ravel experiences I have had, it takes a lot of sweat but at the end there are only tears of joy!
Here are the 3 highest mountains Africa has to offer:
Mount Stanley
This mountain in located in both the DRC and Uganda, it towers above sea level at 5,109 meters! It was named after the English explorer, Sir Henry Morton Stanley, and was first conquered way back in 1906. It has been declared a UNESCO World Heritage site as part of the Rwenzori Mountains National Park.
Mount Kenya
Mount Kenya is of course the highest mountain that can be found in the beautiful country of Kenya. The highest point of the mountain is Point Batian, this sits at 5,199 meters above the sea. It is located right in the centre of Kenya and it perfectly runs right along the line of the equator. When you visit you will not only be impressed by the mountain itself but also by the fascinating wildlife that inhabit the area such as monkeys, antelopes and tree hyrax
Mount Kilimanjaro
This is the highest mountain in Africa beating Mount Kenya by just 696 meters. It is a huge 5,895 meters above the sea level and is made up of three famous peaks; Mawenzi, Kibo and Shira. The highest point of the mountain is Uhuru which is on the Kibo peak. Mount Kilimanjaro is the most popular mountain for climbers in the continent but be prepared for a tough climb because many do not make it to the top!