I've blogged about the enthralling jazz of New Orleans and the quirky art around the city. I was just going through some of my other photos from my trip to The Big Easy last November, and I found some others that I love, but don't really fit into any category. Here are some of my favorites.
Jackson Square in the French Quarter is a popular gathering place, and it is full of artists, street musicians, and fortune tellers. One of its landmarks is this statue of its namesake, General Andrew Jackson: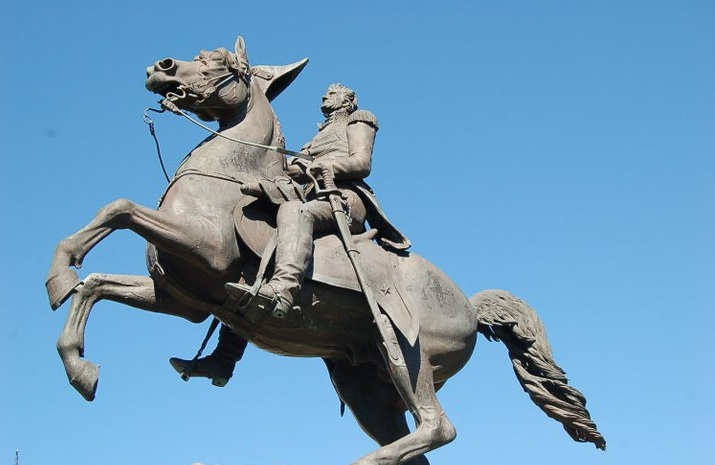 New Orleans has been under the hands of both France and Spain in the past. There are several signs like the one below that remind you of its history: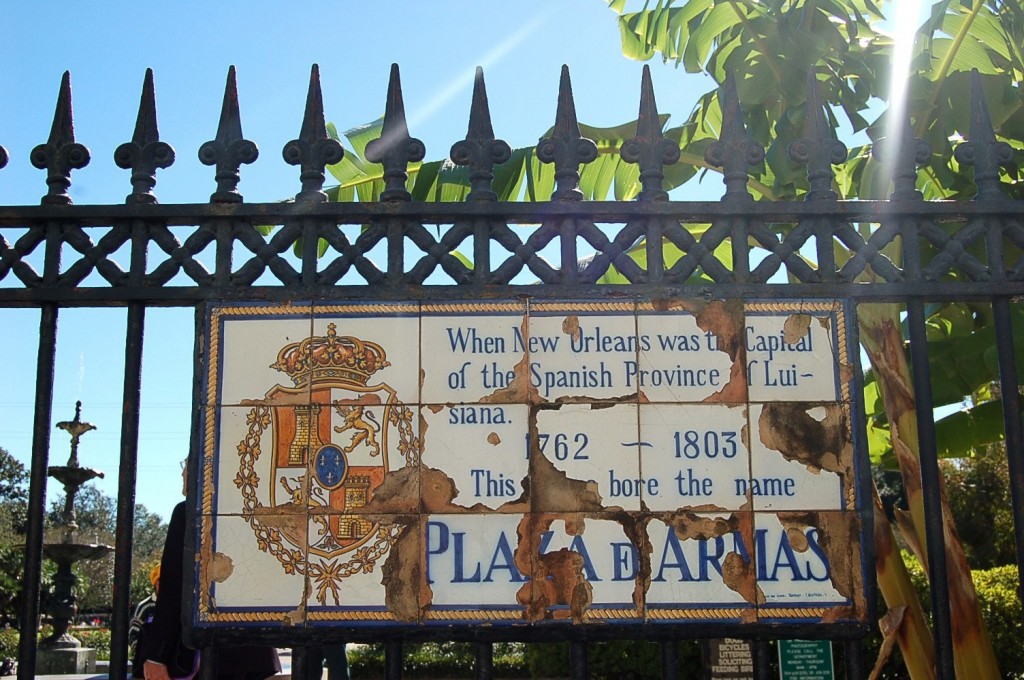 With its intricate buildings and horse-drawn carriages, areas of the French Quarter take you back in time. If only the cars weren't there, you might think you were still in the 1800s: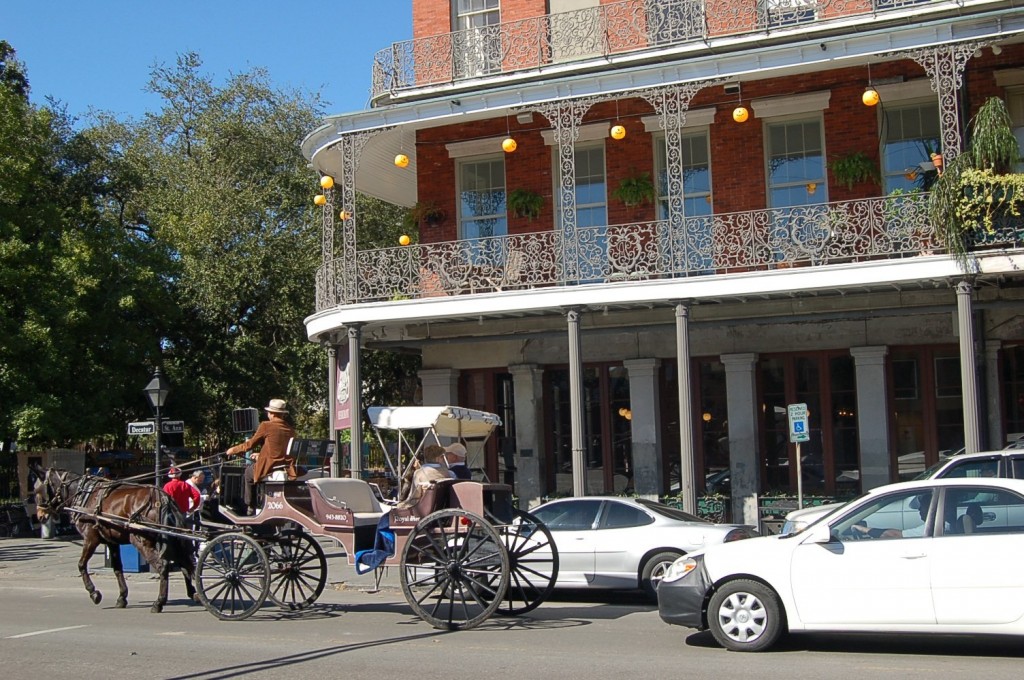 Dozens of drivers with horses or donkeys on carriages line up at the edge of Jackson Square to take tourists on rides. Below is one of the donkeys waiting in line: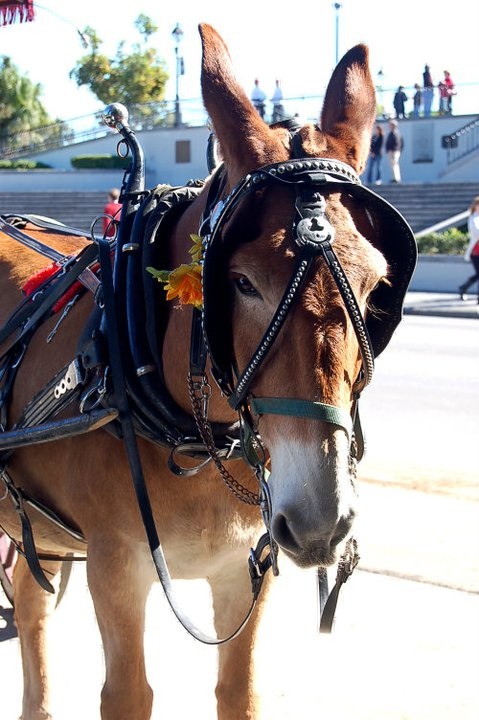 When I went, there was still bitterness about the BP oil spill, as evidenced by these shirts I saw for sale: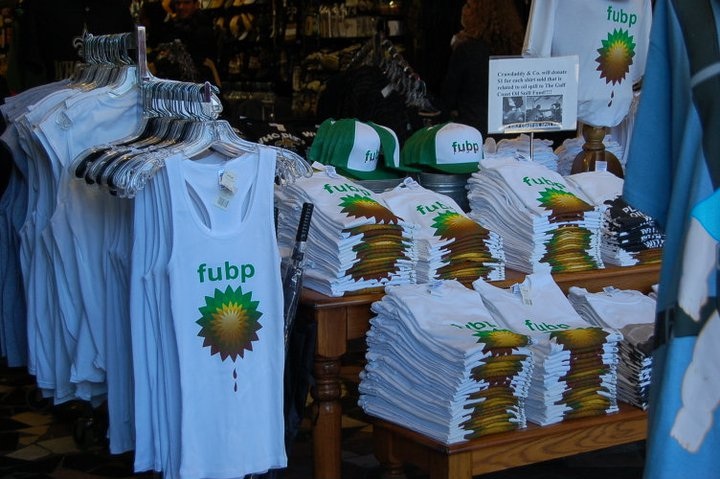 The French Market has plenty of fresh fruits, vegetables, and pralines, but it also had many Mardi Gras masks: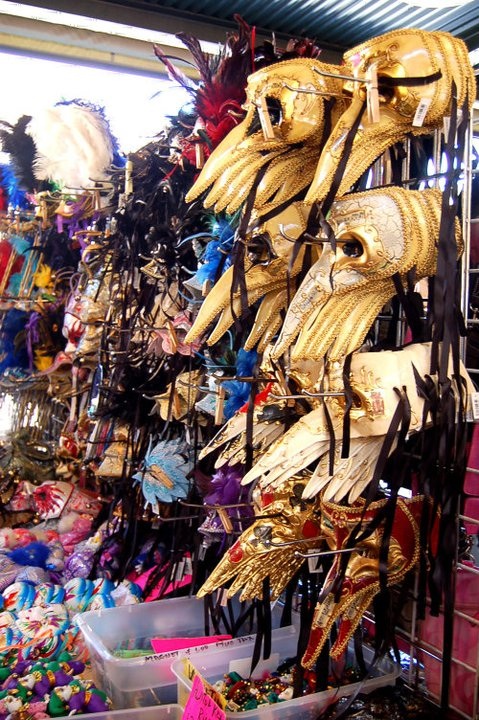 The French Market also had endless amounts of Cajun spices–something the city is very well known for:
New Orleans is also known for having been a hub for voodoo, and there were several witchcraft and voodoo stores around town: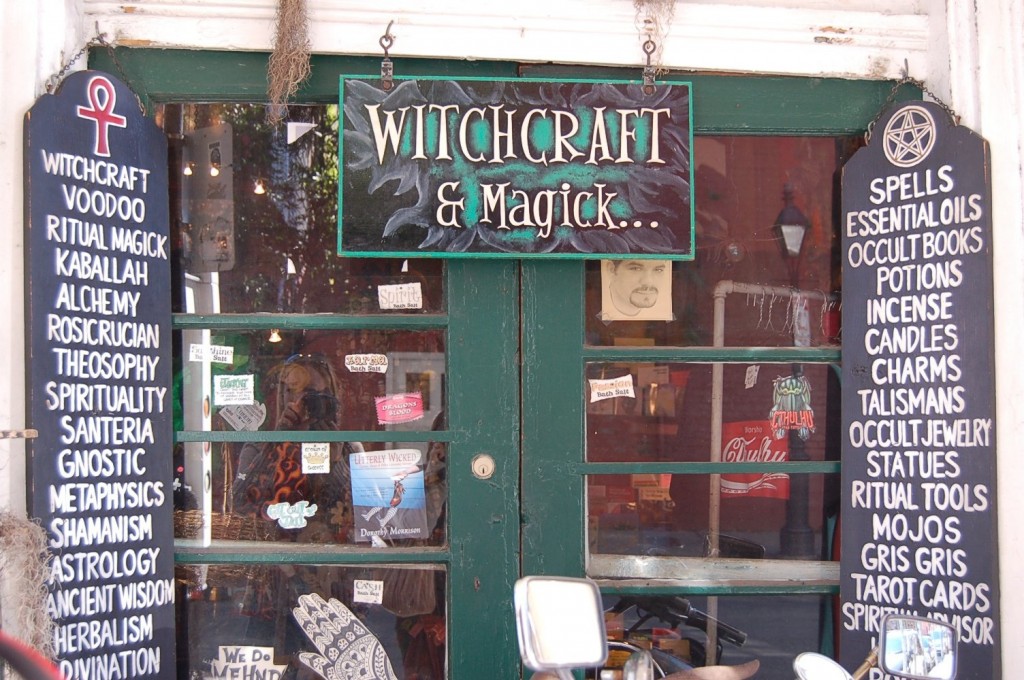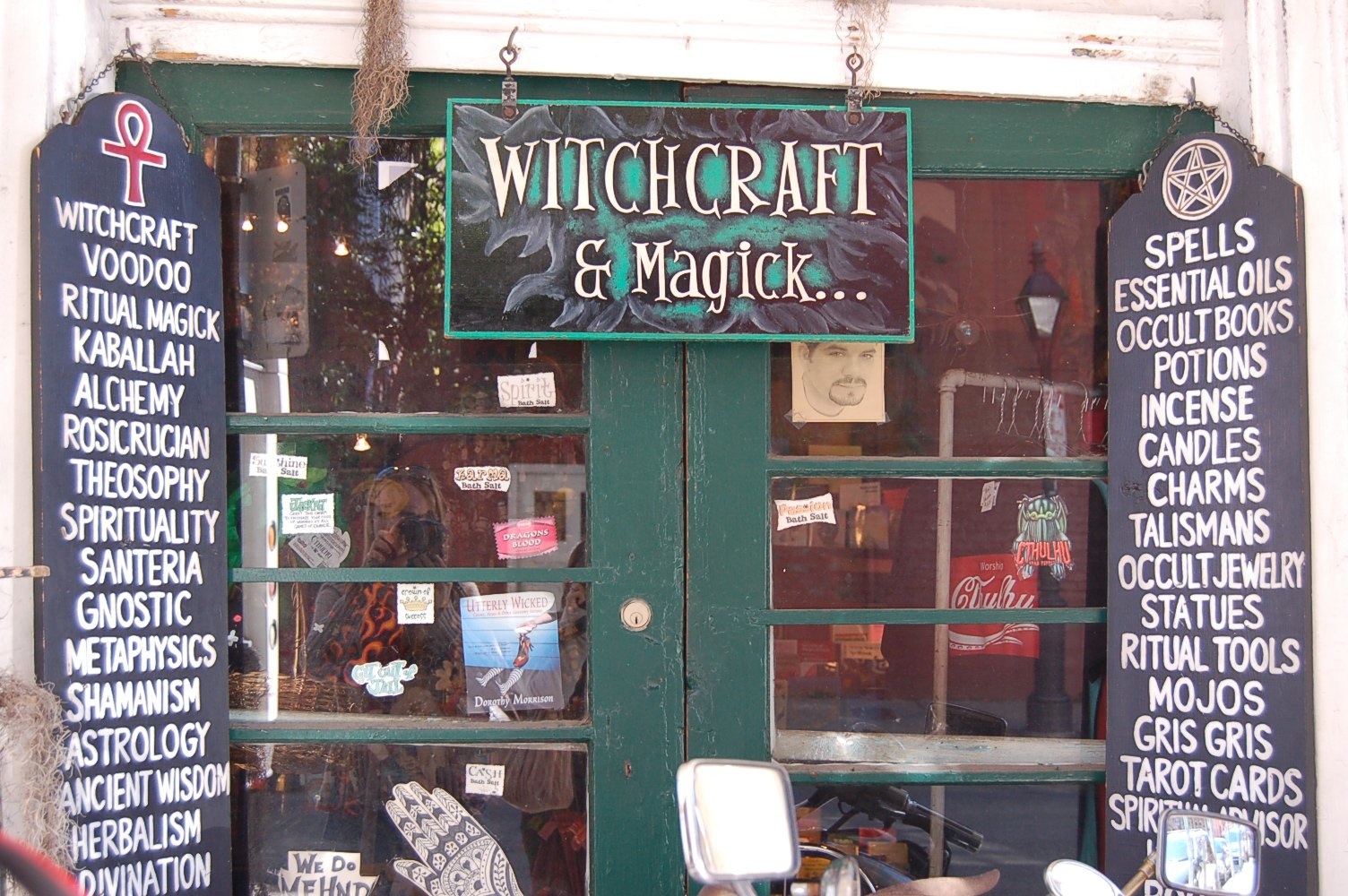 I saw these oils and potions at the magic shop pictured above: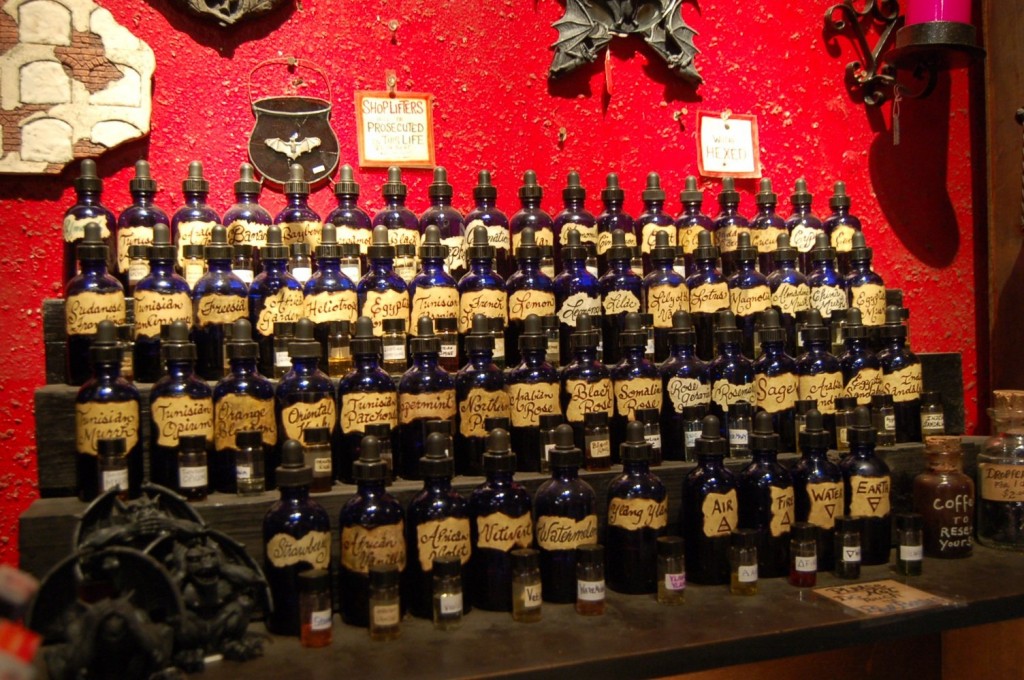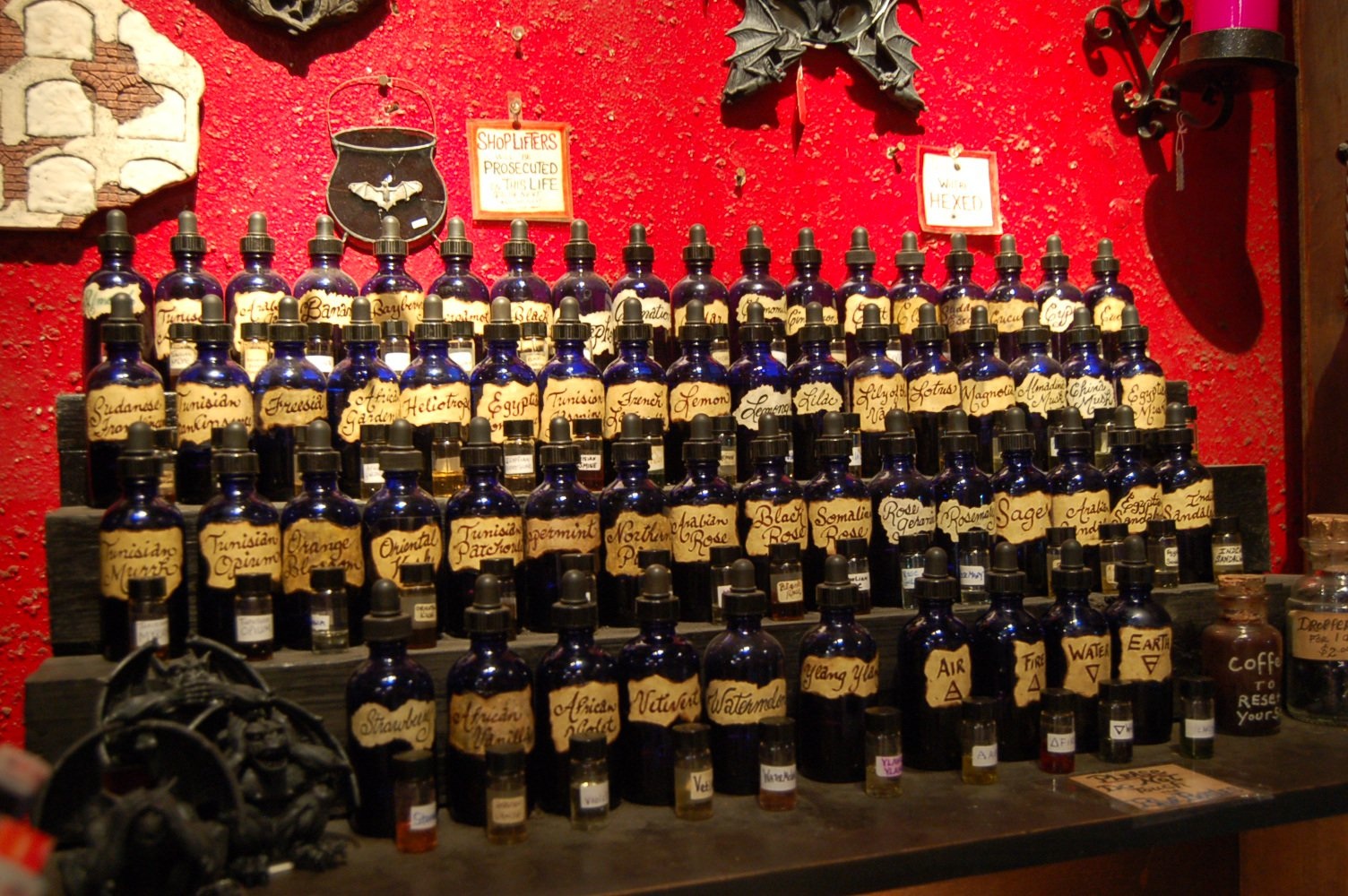 I also went into the Voodoo Museum in addition to a voodoo shop, where I took this photo of voodoo dolls: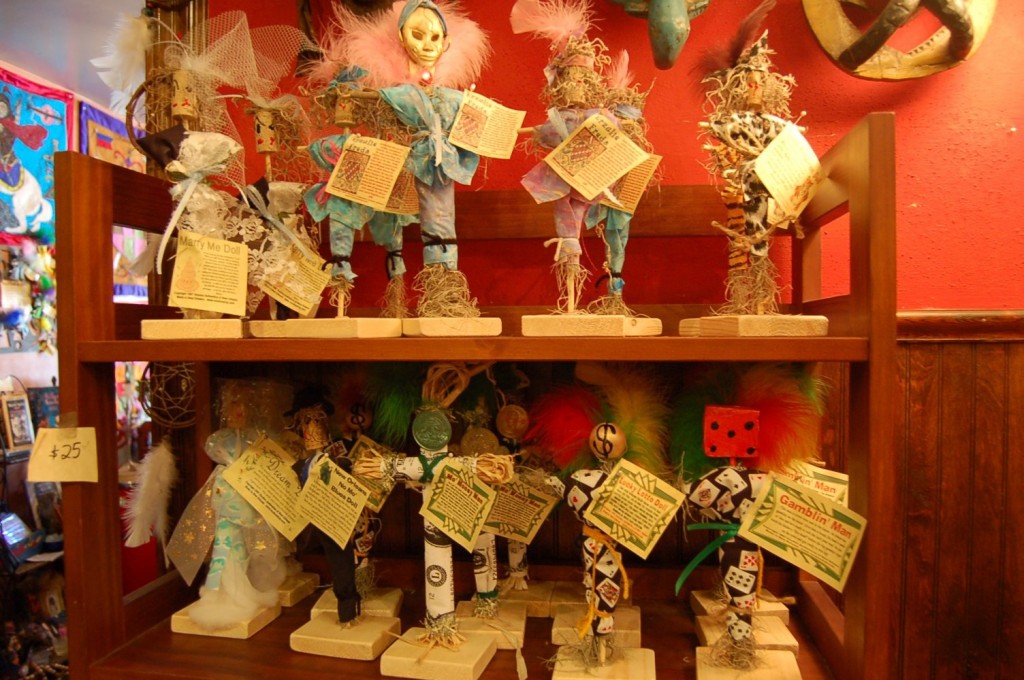 Many areas of New Orleans are old enough that people rode horses and carriages through it (not as tourists). In the Garden District, you can still find some old steps that people used to get into coaches. In the French Quarter, I saw little hints of the past below: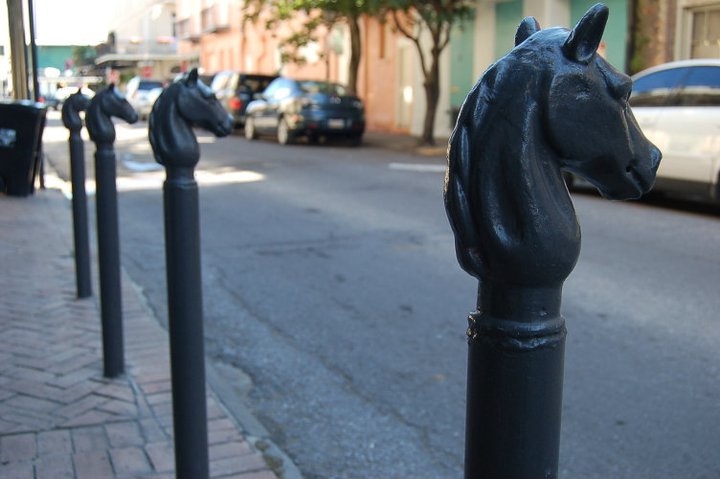 I'm not much of a party animal, but my friend and I made sure to stop by Pat O'Briens, a famous Bourbon Street bar. Their patio had this wild fountain with fire:
While walking through the French Quarter one afternoon, we stumbled across something being filmed. A man in a clown costume was on stilts, and extras were dressed up like it was Mardi Gras and were tossing beads: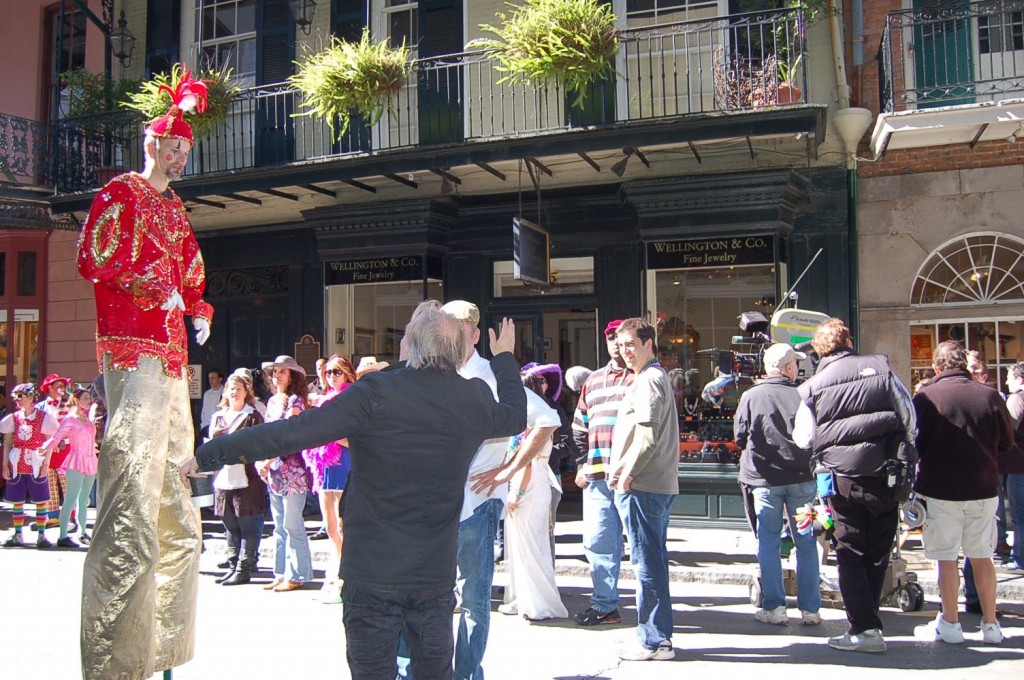 We got to see him do stunt falls, which was pretty cool. We later found out it was for a Capital One commercial: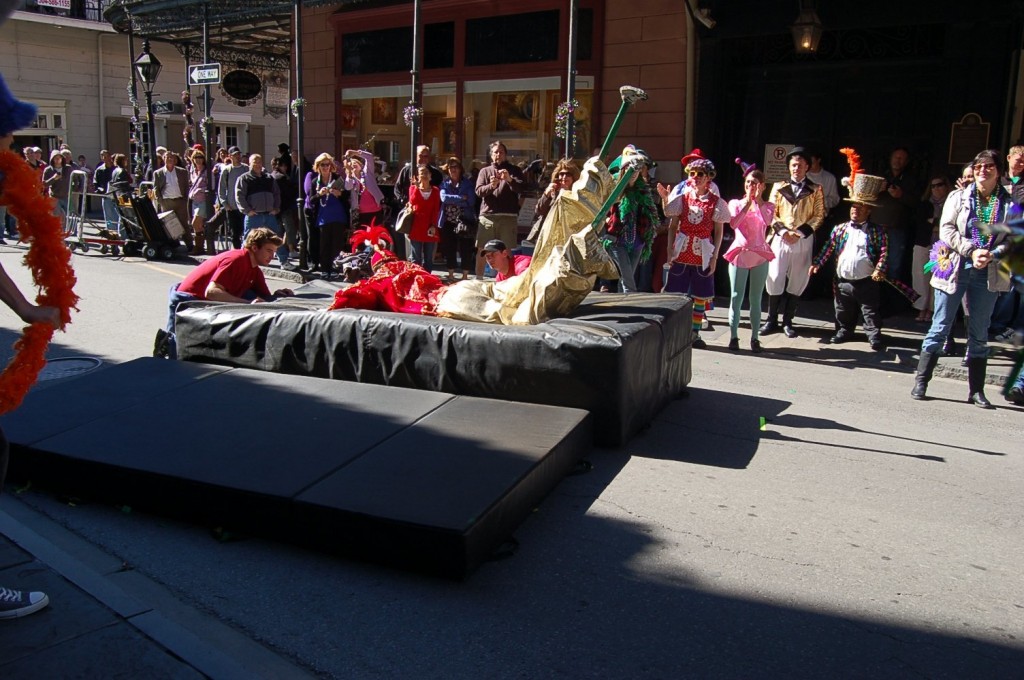 We went on a French Quarter ghost tour on our last night in town, and while walking around, I encountered this creepy shadow: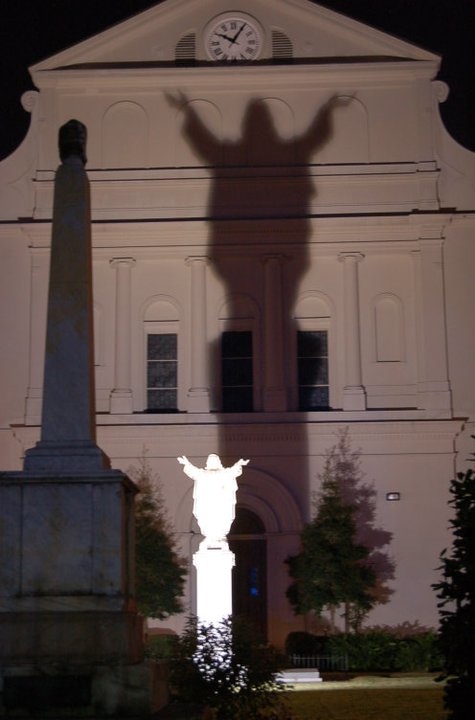 A staple of New Orleans food is beignets–fried dough topped with powdered sugar. The most famous place to serve them is Cafe du Monde, which is where I took this photo.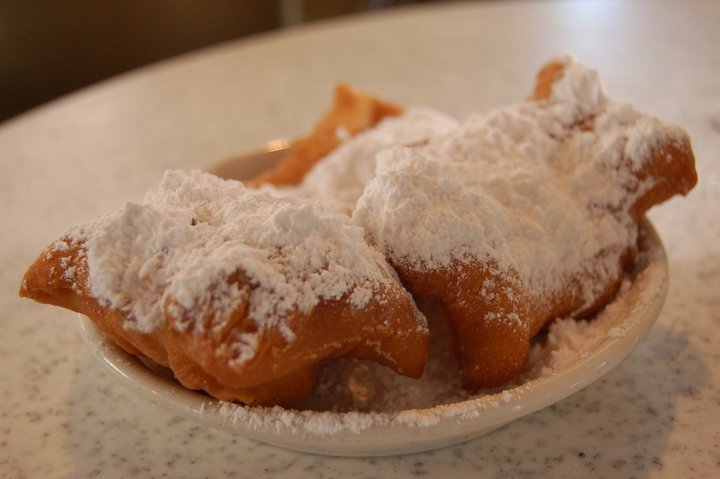 New Orleans has many historic cemeteries that you can visit. Because of its inclination to flood, all of the graves are above-ground. We went on a tour of Lafayette Cemetery http://maiden-voyage-travel.com/1, and our guide said the below crypts were of four families who were all close friends and wanted to be buried next to each other: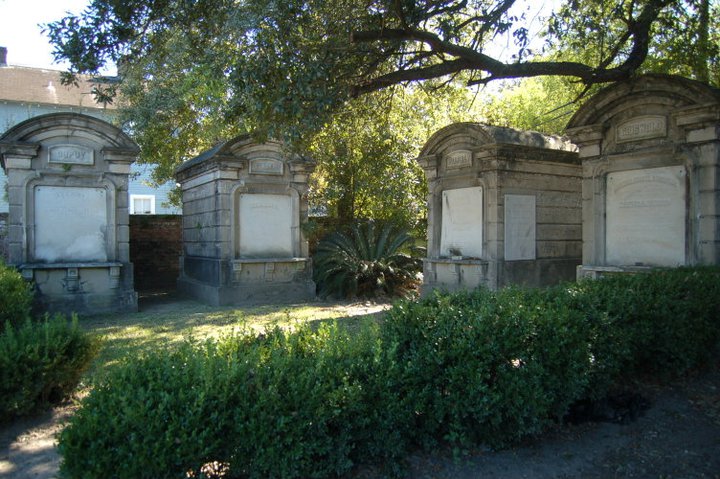 We took a ride on the Natchez, one of the few remaining steam boats in the United States. We got to cruise around the Mississippi River and learn more about the area. Below is the wheel on the boat that churns the water: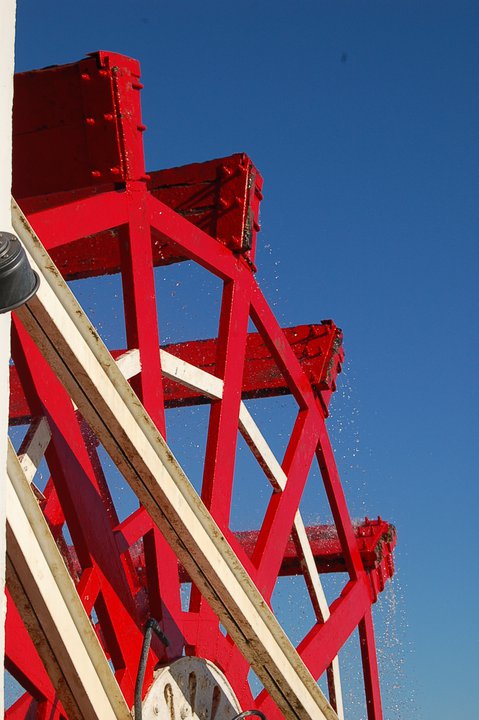 Have you ever been to New Orleans? What do you think of the city?