When most of us in our 20s think of tours, we imagine a boring, impersonal experience with masses of clueless tourists. My mind changed two years ago when I was in the UK. My mom and I wanted something personal, so we hired a private tour guide who drove us throughout the rural Scottish borders and taught us all about local history and legend. We also hired a private tour guide to take us through Hadrian's Wall Country, and it was one of my favorite travel experiences. Our guide was phenomenal; we saw and learned more than we ever could have on our own.
To debunk the notion that all tours are the same and not suited to 20somethings, I spoke to Simon Maxwell, who specializes in private custom tours. He went from being ski bum in Switzerland and Jackson Hole to being employed by two tour companies. In 2003, he started his own custom-made inbound tour operator company based out of London, Harrison Maxwell. He offers everything from military history tours in France to food and wine tours in Florence.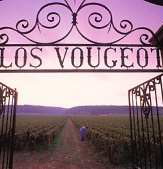 Maiden Voyage: Why should younger travelers consider taking a tour rather than exploring on their own?
Simon Maxwell: You have two choices: research and backpack totally by yourself and risk booking something through an unknown company via website with no emergency or on-the-ground contact person. Or allow someone based IN Europe to arrange all the ground arrangements for you AND be on call via cell phone for any concern/query that the traveler will inevitably have during their stay. I can be as quiet or as noisy as they wish. I can be a chaperone and even meet and greet them and show them the neighbourhood of their first hotel if necessary; it just allows them to be familiarized with everything from the local pub and store to how the tube (metro) works to the who and how much to tip.
MV: Some people worry tours are too impersonal and not customizable — what do you say?
SM: Tours can be custom-made to what people are looking for; I try my best to find out all about a person's specific interests and needs before and then create the right itinerary within their budget. Interests, budget, dates; the first three things that make up a tailor-made itinerary. And then within that, they can have as many or as few tours as they wish.
MV: What are the pros and cons of regular tours versus private tours?
SM: Obviously the former is so much cheaper than private, but prepare yourself to be surrounded by other tourists on a coach on a fixed routing. Private allows the individual, couple or family to decide when and where to start, be picked up from their own hotel by an experienced driver/guide. And the routing is entirely theirs to chose.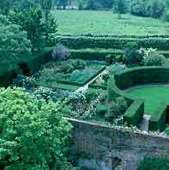 MV: What are your favorite tours you offer and why?
SM: Gastro-Pub tour of the UK! It allows the client to have superior cooking on their doorstep and be surrounded by locals and the heart and soul of the villages and towns, rather than the suits in standard, gray hotels. For those golf enthusiasts, then my golf and Whiskey trail allows them to play some of the finest golf courses as well as blending in some whiskey tasting in Scotland and to see plenty of 'off the beaten track' parts of the country.
MV: What are some factors people should consider when trying to decide which type of tour to go on?
SM: Be adventurous. Feel free to try a tour which isn't the usual one, but incorporates something totally different, like a night-time walking tour to see areas in a different light (excuse the pun) or branch out and visit and stay in areas of Europe not on the usual hit-list of the mainline tour companies. For example, a young group with plenty of energy wanted something to fill their days, so I gave them three nights down in Cornwall: castles and the remnants of tin mining inland and surfing and zip wiring on the coastline. And then a short helicopter transfer across to the Sicily Isles and their deserted beaches for some chilled tranquility.
MV: What other types of tours and services do you offer that would especially appeal to 20somethings?
SM: Nightclubs — I can of course recommend and book any club that they wish and importantly veering them away from the tourist trap ones or the more divey ones. Remember, it's all about differing tastes.
And music festivals — there are so many throughout Europe, but especially in the UK from June through September. Glastonbury is sadly already sold out for next year, but there are plenty of others including The Big Chill set in the grounds of Eastnor Castle  and Latitude. Both attract top bands and have countless events throughout. Travelers can chose to attend and then add on whatever tours and overnights elsewhere as they wish.
What is your impression of tours? Have you ever been on a private or personalized tour?