I've always been reluctant to use the "name your own price" feature on Priceline. It allows you to name your own price by bidding for a hotel in a specific area for specific dates, but you don't get to pick the place. Same for airfare–you give the general parameters, but you don't get to select the actual flight.
If your bid is accepted, your reservation is made, and you then find out where you will be staying or when you will be flying. While I know you can use it to save loads of money, I've never used it because I like to thoroughly research hotels–the location, the amenities, the reviews, etc., in addition to flight details.
But lately, several people I know have snagged great deals on Priceline, making me wonder if I should give their "name your own price" feature a whirl myself. To learn more, I talked to Don Nadeau, a Priceline bidding expert. He kindly answered these questions for me via email. You can find Don on Twitter at @donnadeau.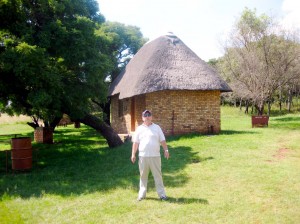 Q: Don, can you first tell me a little about yourself?
A: Needless to say, I've always loved to travel. As for travel-related work, I started off teaching hundreds of high school students the geography—primarily cultural geography—of Africa and Asia. I also developed perhaps the first secondary school Urban Studies curriculum. That's me you'll see spending most of my time walking around the cities I visit.
Then I got involved with a predominately inbound travel company that at the time was second largest seller of Amtrak tickets in the world (not counting Amtrak itself). We chartered entire trains. I still love rail trips and the budget side of the business.
Eventually, I became manager of a travel agency in Canada that specialized in Third World corporate travel. Those are the places in the world that I enjoy so much and so it was a perfect fit. I earned the CTC, the highest industry designation in Ontario, while there. I have lived in Canada, South Africa, and the States.
Q: How did you end up becoming an expert on Priceline bidding?
A: I had two reactions when I first heard of Priceline around 1997. How in the world did Priceline get a patent on a concept as simple as online travel bidding? Even eBay had to pay Priceline to offer this. And, two, Americans weren't used to and don't especially enjoy situations where prices are not set such as buying a car.
I figured people would welcome help and started learning as much as possible, but didn't take BidonTravel online until 2002 when I saw how easily Priceline survived the dot com collapse. It's still one of the most financially secure online companies around.
Q: What's your number one Priceline tip?
A: Start your Priceline experience with hotels. These are reasonably easy to book when "naming your own price" and you can readily tell that you are saving money by comparing prices on other sites for the same neighborhood, quality level, and dates.
Moreover, you won't face the downsides of bidding on airfares, such as lack of control over the time you depart.
Q: Are you saying not to bid on Priceline flights?
A: No. Bidding can really help you when you've missed advanced purchase deadlines or are facing expensive international fares, but otherwise it's harder to grab significant discounts these days.
Q: I've never done Priceline bidding because I like to read hotel reviews and know about their exact location and amenities before I book. What do you say to someone like me who is reluctant to use it but knows there are benefits?
Even though you can save, I never recommend bidding on a hotel for a very special occasion such as a golden anniversary. There, you may want to know every little detail. And, you won't want to bid if you have special needs such as bringing a pet into your room or wanting a bed and breakfast-type experience.
Honeymoons are another matter. I'd rather a couple without much money bid on a resort in Maui than postpone that type of experience to "when we can afford it" or go into big debt.
Frankly, for most trips, do you really need to know more than neighborhood, quality, and price when you book? Priceline hotel star ratings closely track AAA or CAA auto club diamond ratings for quality and availability of amenities and maps on the Priceline site show the neighborhood you're bidding on.
Q: Are there downsides to bidding on hotels?
A: Yes. They become completely nonrefundable. You seldom receive frequent stay points. You will most likely be assigned a standard room and need to pay extra if you want a better view, etc.
Particularly in larger cities, you may end up with a room that may not be large enough for a rollaway bed. Priceline warns us not to bid if we need more than two people per room. That impacts a lot of families and groups of young people!
Q: How does Priceline handle handicapped rooms?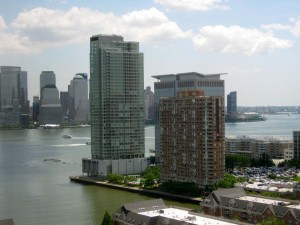 A: Physically challenged people should go ahead and bid for the savings. Once they know the name of their hotel, I highly recommend that they contact it immediately to make sure that they are assigned a suitable room. If a room will not be available, Priceline customer service will assign them another hotel at no extra charge. This is best done early, before alternatives sell out.
Q: How much can you really save by bidding on Priceline rather than purchasing at the published price?
A: The last time I booked a "name your own price" hotel in Manhattan, the Plaza was offering its standard rooms for $700 per night. Now, I've stayed at the Plaza and it's a really nice hotel in a perfect location, but $700? No way.
Although $700 skews toward the upper range, top-star hotels in Manhattan typically list prices of over $300 even during less busy seasons. Instead, my Priceline bid got me the 4-star Millenium Hilton in the neighborhood I most wanted. I looked out at the Hudson River. There was a large flat screen TV.
I paid just $135 per night plus tax—a real bargain in New York. If lucky, that amount might fetch someone a 1- or no-star hotel with bath in Manhattan at regular prices. Of course, price depends on demand. For good discounts, we're not talking about Easter and Passover in Orlando or during a huge convention in Chicago.
In general, I believe you can expect to pay 30-70% less than prices listed on sites like Expedia.com.
Q: Where are the best bargains?
A: Right now, hotels near many large airports like O'Hare, Los Angeles International, Vancouver, Newark, and San Francisco are overbuilt for the demand. Winning name your own price bids for these can be unbelievably low.
Q: What are the basic steps one should take to make a successful low Priceline bid?
A: The steps you should follow are fairly simple. You especially want to make sure that you don't overbid and that you maximize your chances of getting a low bid accepted.
I have posted bidding strategies and step-by-step tips on BidonTravel.com. There's no charge to use these.
Have you ever bid for hotels or airfare on Priceline? What was your experience like?