This is the second of a three-part series on destination weddings. Be sure to read the others for tips for planning destination weddings and a list of great locations for destination buy cialis 10mg weddings.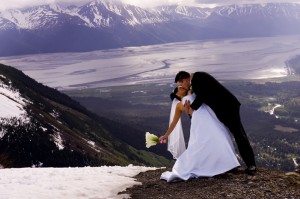 For a truly unique wedding that involves an element of travel, many couples choose to have destination weddings. This can mean anything from a city two hours away to a country 10,000 miles away. The efforts can result in a beautiful dream wedding abroad, but it can easily become an expensive logistical nightmare. If you're engaged and considering a destination wedding, read on to learn about the pros and cons before you start planning.
PROS
Destination weddings have many upsides, especially if you love to travel and want a wedding that's outside of the box. Here are some of the benefits of having a destination wedding.

R&R for the couple
Joan Bever is the Director of Catering and "destination wedding guru" at The Breakers Palm Beach, a popular resort in Florida for weddings. She says that destination weddings are great for couples who want to have a more laid-back experience when they tie the knot. "As couples today are stressed out, particularly those with dual-income, they are more desirous of a site for their wedding that is away from their own environment–a place that contrasts with their high-stress lifestyle, such as a tropical beach," she says. If you live in a busy urban city, you may enjoy getting married in the mountains or on a beach much more than in the church down the street.
One-stop shop
Bever adds that most destination wedding venues are one-stop shops and have everything you need in one place–you don't need to farm out different activities to different places. These types of resorts often have planners who take care of working with vendors, and most have on-site catering and other services. This prevents you from spending time finding vendors and focusing more on your guests.
Turns weddings into vacations
According to the wedding planners at Big Cedar Lodge in Ridgedale, MO, more people come to their resort's weddings than the average of a local wedding (approx. 85%-90%) because they are such a unique destination. "Guests get the invitation, look us up on the Internet, and see all of our family-oriented resort activities like golfing, boating, spa, Kids Clubs, horseback riding, and our great Midwest temperatures, and they say, 'Sign me up!' We find that most of the invited wedding guests call in to extend their stays for a few days or even a week and make it a family vacation," they said. If you get married at a resort or in an area with many activities, your loved ones are more likely to come and perhaps even stay longer and turn it into their own leisure trip.
Andrea Spirov, writer and editor of the blog InspiringTravellers.com, had a destination wedding in Australia's Hamilton Island with 42 guests. "If you enjoy travel as we do, it can be fun to combine a holiday with your wedding," she says. "Your guests will never forget your wedding and it will be a fun holiday together with your nearest and dearest."
Honeymoon without leaving
If you get married in a beautiful, exotic locale, why need to honeymoon elsewhere? The ladies behind JOWY Productions, an event planning and production company, says if you pick the right spot, you can have your wedding and honeymoon at the same place. Once your family goes home, stay an extra week for your honeymoon.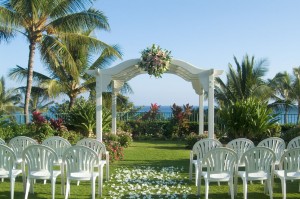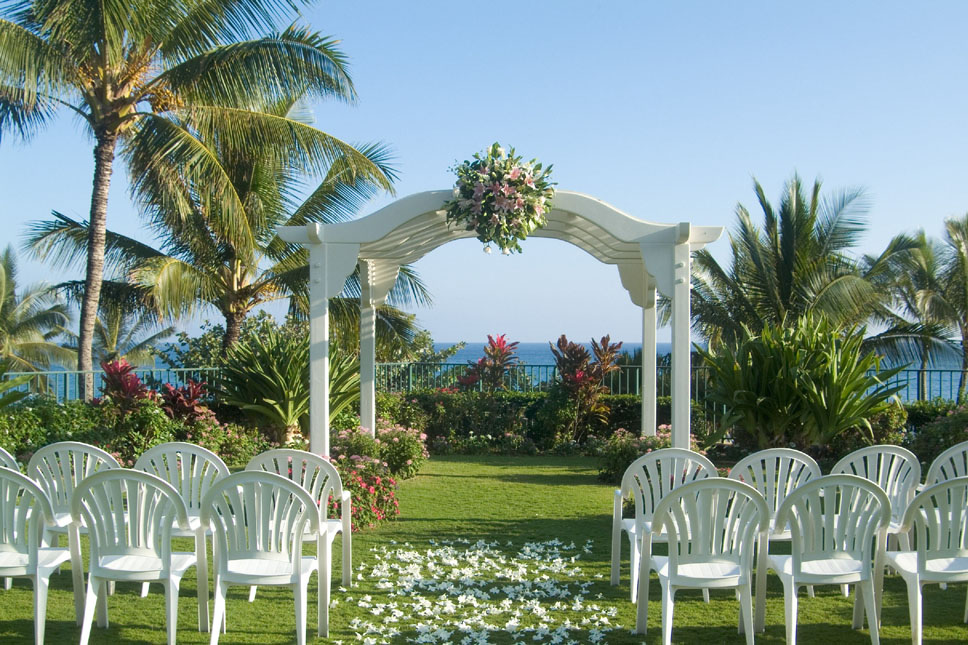 Keeps it intimate
According to JOWY Productions, "With a smaller invitation list, couples can avoid feeling 'forced' to invite the cousin they can't stand, or the in-law that everyone fights with. Couples are able to invite their very closest friends and family." They add that inviting guests to a destination wedding will automatically reduce your guest count, as less people are likely to be able to make it. This may be helpful for people in fear of having an enormous guest list.
However, you shouldn't shy away from inviting anyone you want if you still want a large wedding. "Many couples are surprised that people they don't think will come actually do," says Sandra Aaron, destination wedding planner for Mindless Sophistication Events. "They get more people attending then they thought they would. It can be a pro because you have a huge group trip full of loved ones." Aaron says for her, the average attendance of weddings she plans is about 75 guests. She asked another travel agent what her experience was, and she finds that high-end weddings are usually 70+ and more middle class weddings average between 30-40 guests.
Creates a great home base
Melissa Miranda of ListCharming, an online wedding registry that lets you register for anything, had a destination wedding because her and her fiance's families had no home base. "I got married in Cabarete, Dominican Republic last April and had one of the most unforgettable weddings," she says.  "I'm Peruvian, my husband is Dutch, and we live in California. Given that our family and friends are all over the place, we had to pick a destination that was appealing, fun, and budget friendly both for the wedding and guests. We had 160 people come because we chose a place that was easy to get to and that was suitable to any budget. It worked really well for us!" They wed at Casa Kimball, where catering and alcohol was affordable. Plus, the area had many outdoor activities for guests.
CONS
Destination weddings can be incredibly fun and unique, but they don't come without their challenges. Here are some of the issues you may run into when planning a destination wedding.
Planning from abroad
If you are the type of person who needs to be extremely hands-on, a destination wedding may not be for you. Brettan Bablove is the editorial director of WS Publishing, which publishes wedding planning books. She says, "You may not have an opportunity to visit your location, and may have to make decisions about your venue, caterer, florist, accommodations, and more sight-unseen. Some couples find this very stressful, while others say it helped them make decisions with conviction, because they had fewer options to choose from."
It's expensive
While many resorts offer wedding packages that can lessen some expenses, it still isn't cheap to get married abroad. You and your fiance will have to pay to get to the location, and this can mean expensive flights. You will have to pay to transport your dress and any other must-have items. Bablove adds, "Another thing to consider is that you will probably have to pay travel fees for some vendors, especially your officiant, photographer and videographer." You could always hire these people at the destination, but you won't be able to meet them in person first. While you may get married at a resort and use an on-site coordinator, some couples pay an individual wedding planner or travel agent to take care of things. Additionally, it's polite to throw welcome dinners and brunches for your guests who have traveled for your wedding. Some couples pay for guests to be entertained with outdoor activities or tours. The costs can really add up.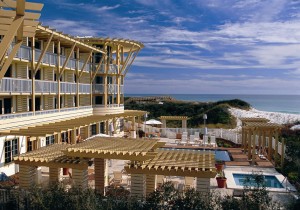 Challenging logistics
Planning a destination wedding can be far more challenging than a local wedding. "There are also the logistical hassles of managing so many people in a location you aren't all used to," Spirov says. "I spent hours planning schedules and timetables. I dealt with the transport of wedding dress and wedding accessories/decorations, etc. While you are going on a holiday, it is stressful like no other holiday, especially for the bride and groom who are planning everything. Don't have a destination wedding if you are a control freak who has always dreamed of the 'big, perfect, fairytale wedding' where you are going to have a fit every time something doesn't turn out just so."
Communication barriers
Carol Cain, founder and publisher of  The Adventures of a NYCity Mama, got married in the Dominican Republic seven years ago. One issue she encountered was communicating with the hotel wedding planner and connecting with her via phone or email. While it wasn't impossible, she says that you have to familiarize yourself with cultural customs like siestas and be familiar with holidays or business hours that we don't have here.
Not supporting local economy
Darrah Feldman, who runs a travel itinerary company called In-the-Know Itineraries, got married two years ago. She and her now-husband strongly considered a destination wedding, but ultimately decided to marry in their hometown of New York City.  "We wanted to support the local Brooklyn economy and essentially make it our wedding theme," she said. "We had the rehearsal dinner, wedding, and brunch all in Brooklyn. We used as many local vendors as possible. Our favors were cookies of the Brooklyn Bridge!" When you get married abroad, none of your money is going to local businesses.
Requires your guests to travel
While some guests may be thrilled to have an excuse to travel, Christine Paul, owner and Principal Planner of Christine Paul Events in New York City, says the travel requirement can hinder certain guests. She says it's important to think about the length of time your wedding will require people to take off. "Do the majority of your guests own their own company or work 16-hour days?  These people may be unlikely to get time off or want to use their only vacation time for a four-to-five-day wedding," she says.
The travel factor is ultimately why Feldman went for a local wedding in the fall 2008. "About half our guests were local to the New York area, and especially given the recession, we thought it would be nice to not make 100% of our guests travel," she says.
If you choose to go abroad, Spirov says that some guests are bound to have an opinion about you asking them to spend money traveling, and not necessarily a good one. She recommends building a thick skin and sticking to plan.
Legal challenges
Danielle Tate is the founder/owner of a business that offers services for name change after marriage for newlywed brides. She says there can be legal difficulty if you get married outside of the United States or U.S. Virgin Islands. "Sometimes you can have a marriage certificate translated and certified by the country you were married in, and most government offices will accept it. Other times you will need to pay to have your certificate 'authenticated' before you can file for a name change," she says. "Finally, sometimes–worst-case scenario–you have to do a Justice of the Peace wedding to be considered legally married in the United States. It can be very upsetting to a bride who spent lots of money on a destination wedding and comes home to the states to find out she isn't legally married."
Paul adds, "You need to find out about each state, country, providence's marriage requirement and make sure you can legally be married at the destination of your choice."
Do you know of any other pros and cons of destination weddings?