Portaventura is one of the top destinations for families in Europe, there is something there for all the family. Thousands of holiday makers head there each year, they get to soak up the great weather and also experience arguably the best theme park in Europe. Tickets to Portaventura are becoming increasingly affordable, so there really is no reason for you and your family not to head there as soon as possible to have the ultimate family holiday. I know that people do not need too much persuasion to visit the fantastic destination, everyone is all too aware of the amazing things on offer, but just incase you need an extra nudge to get online and book I have listed 3 of my favourite things about Portaventura. If you've visited already then please let me know what your favourite things to do are, I'm sure you will agree with my reasons below.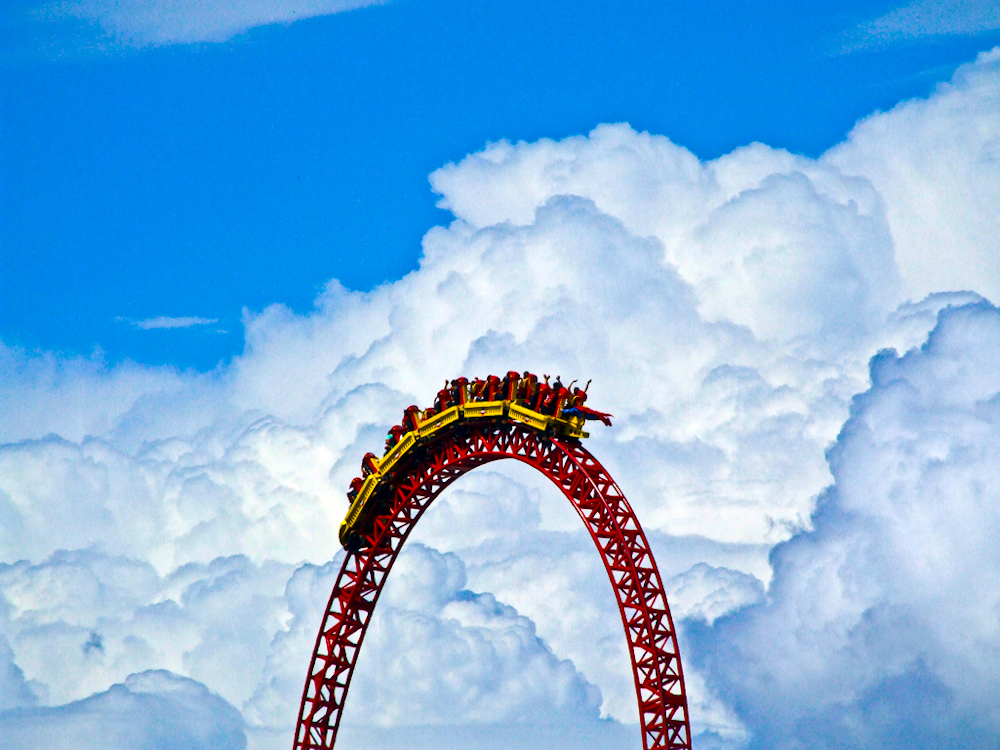 There's a new ride coming soon
It's all very hush hush at the moment, but we do know that there will be a brand new ride opening in 2014. One thing is for sure, the ride will not fail to impress! The theme park has constantly kept ahead of the competition by improving the park year after year. All we know at the moment is where the ride will be, it is being built just behind the work famous Shambhala. If it is anywhere near as good as Shambhala then it is going to be truly spectacular!
Shambhala
So, this isn't a new ride and it has been open for a few years now, but let's be honest it's still one of the best roller coasters on the planet. It is one of the main reasons why people visit the theme park. Shambhala is famous because it is the highest roller coaster in Europe, there's nothing out there now or that is in planning that even compares to this ride. So if you're feeling brave then join the queue and get reading for the thrill of a life time. If you like riding high and fast then I am sure that you will get off the ride and join the queue over and over again!
Perfect for everyone in the family
For the best family holiday there needs to be something for everyone to do, it doesn't matter how old or how young you are because you are sure to find something that you love in Portaventura. You have breath taking rides, live shows and attractions all on one site. Then if you feel like heading away from the crowds you can stroll down to the lovely beaches and sock up the sun. Just when you though it couldn't get any better, just a few miles away is one of the best cities in Europe, Barcelona. I really can't find any reason for a family not to visit!