With so many applicants going for every available job, how can you make your resume stand out? One sure fire way is to consider a stint of volunteering abroad. Organisations like Projects Abroad (http://www.projects-abroad.ca) offer countless opportunities all over the world where you can gain essential skills and experiences in teaching, nursing, social work, conservation, journalism, marketing, legal work and many other fields.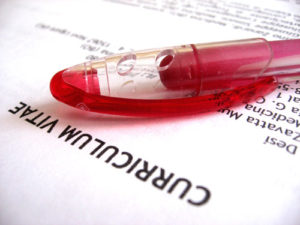 Fill a gap 
The very least that volunteering abroad does is help you fill a gap that may otherwise give employers cause to doubt. Where others have been 'looking for work', you'll have been proving your adventurous streak, learning new skills and setting yourself new challenges.
Learn new skills
Volunteering projects overseas are a great opportunity to learn new skills. You can undertake work which is often hard to get experience in back home. You'll need to be adaptable, resourceful and self-reliant. All that hands-on experience protecting marine life in Thailand is not going to be missed by the admissions officer of the college offering that sought after marine conservation course.
Demonstrate commitment 
For those trying to break into a new field, one of the hardest things to do is to gain the experience that employers seem to demand ─ even for entry level roles. To show your commitment to teaching, or nursing, why not just get out there and do it?
Gain international experience                                                                                                                                                          
The global economy increasingly needs those who have insight into, and knowledge of, other countries which form part of an organisations market or supply chain. By choosing the country you base your work in carefully, your experience will help your resume to leap out at certain employers.
Boost your confidence
If you come to volunteering during a period when you're out of work, you can find that you return with a new sense of self-worth, a new sense of purpose and a new belief that you can make things happen. This aura of 'can do' is sure to come through to prospective employers flicking through your resume or meeting you at interviews.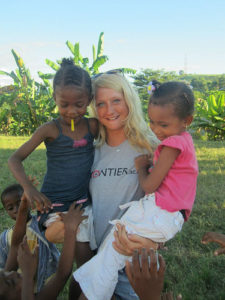 http://www.flickr.com/photos/frontierofficial/7752066130/
Gain a new perspective
Overseas volunteers take home a crucial insight into new ways of doing things. Your resourcefulness will be challenged, and you'll be thinking on your feet a lot, but you'll also be seeing how other organizations run things and how other cultures live. You'll encounter different ways of managing, brainstorming and problem solving, and these can provide fresh ways to look at the challenges you come up against in future paid positions.
Pimp your resume 
In an increasingly competitive job market the opportunity to volunteer abroad as a nurse, teacher, human rights advocate or journalist could be just what you need to give your resume the edge.