One of the many historical jewels of Istanbul, Turkey is the Hagia Sophia (Ayasofya in Turkish), which sits directly across the street from the Blue Mosque. It is one of the oldest and most fascinating buildings I have ever explored. It originated as a Byzantine cathedral, was taken over and turned into a mosque, and is now a museum that shows both religions in a strange juxtaposition.
Above the main altar, there are massive black circles with Arabic writing in gold, but if you look up even higher, you'll see painted angels on the ceiling. The exterior features magnificent minarets, but inside, you'll find gilded Byzantine mosaics of Jesus that were once painted over but have since been restored.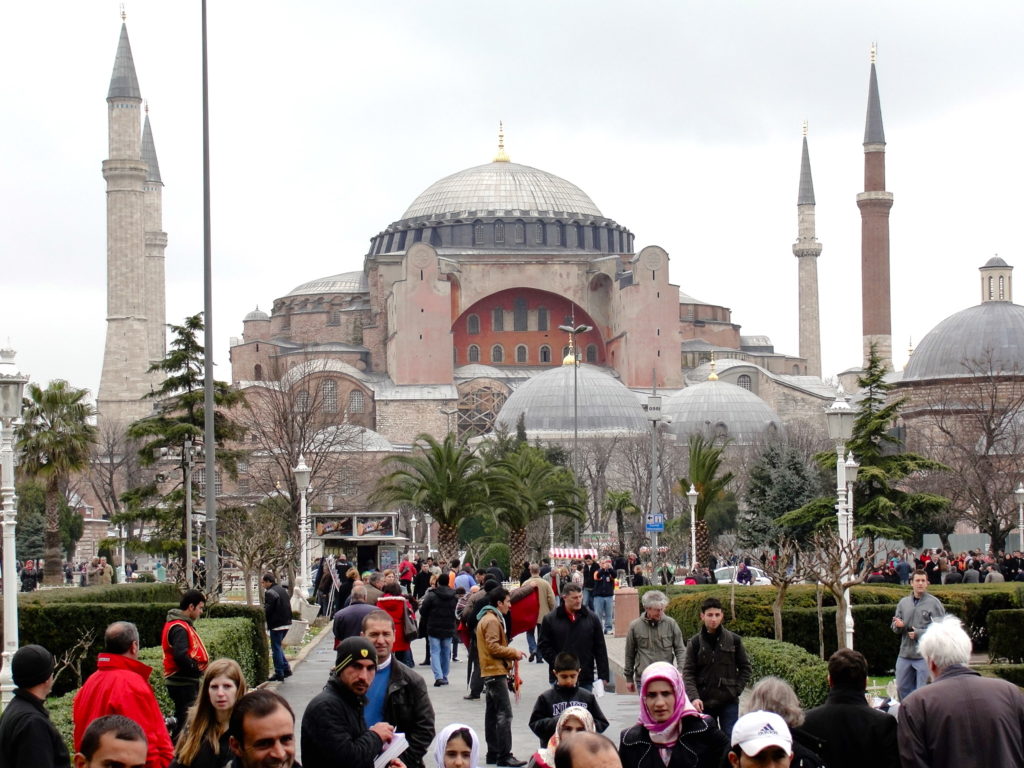 First, a little history. The structure underwent several incarnations. According to Lonely Planet, "The first of these was a basilica with a timber roof completed in 360 by Constantine's son and successor, Constantinius, and was burned down in a riot in 404; and the second was a building commissioned by Theodosius II in 415 and destroyed in the Nika riots of 532." It was then rebuilt by Emperor Justinian and was completed in 537. It remained a church until 1453, during the Conquest of Constantinople in 1453, "when Mehmet the Conqueror took possession of it for Islam and immediately converted it into a mosque," says Lonely Planet. Because it is significant to both religions, it was turned into a museum in 1934.
According to Let's Go Istanbul, "Ayasofya is the forth biggest Cathedral in the world with its 56m high dome, after Saint Paul in London, Saint Peter in Rome and Duomo in Milan." Below are a series of photos I took while exploring it. I apologize that some are blurry; it's very dark inside.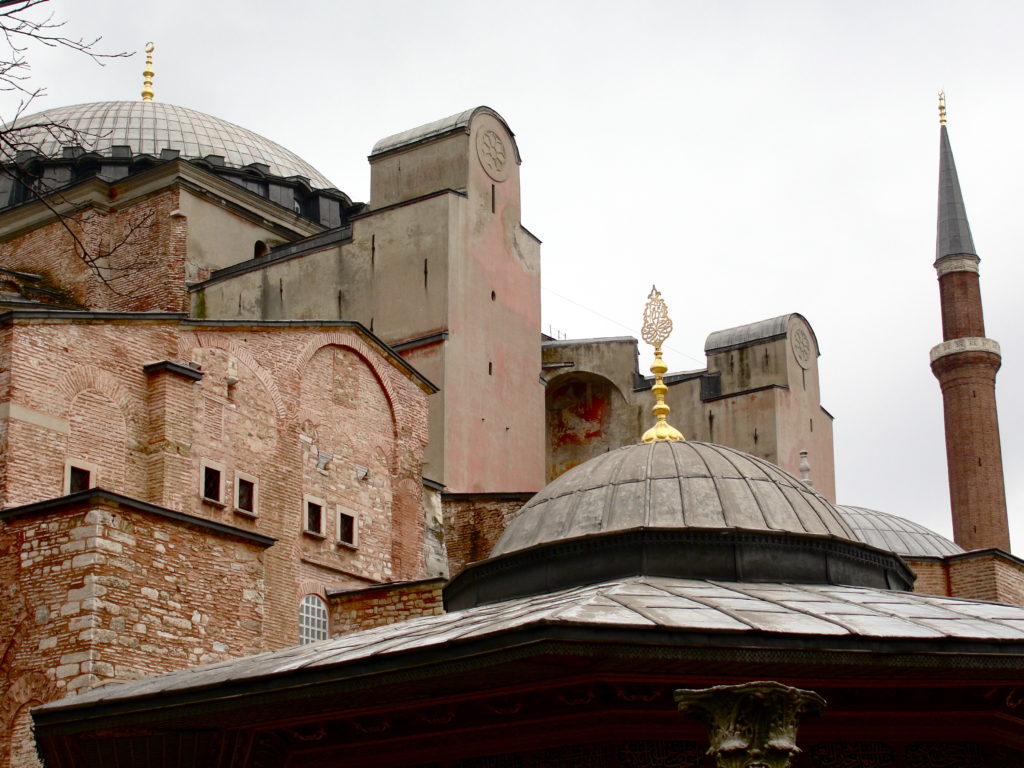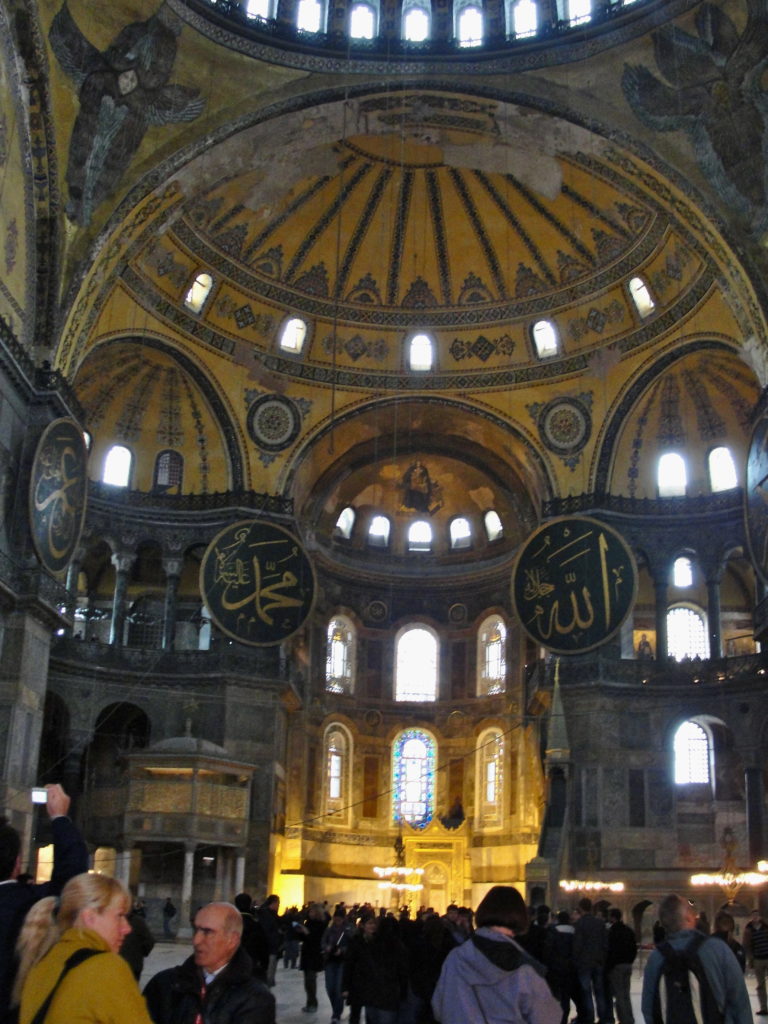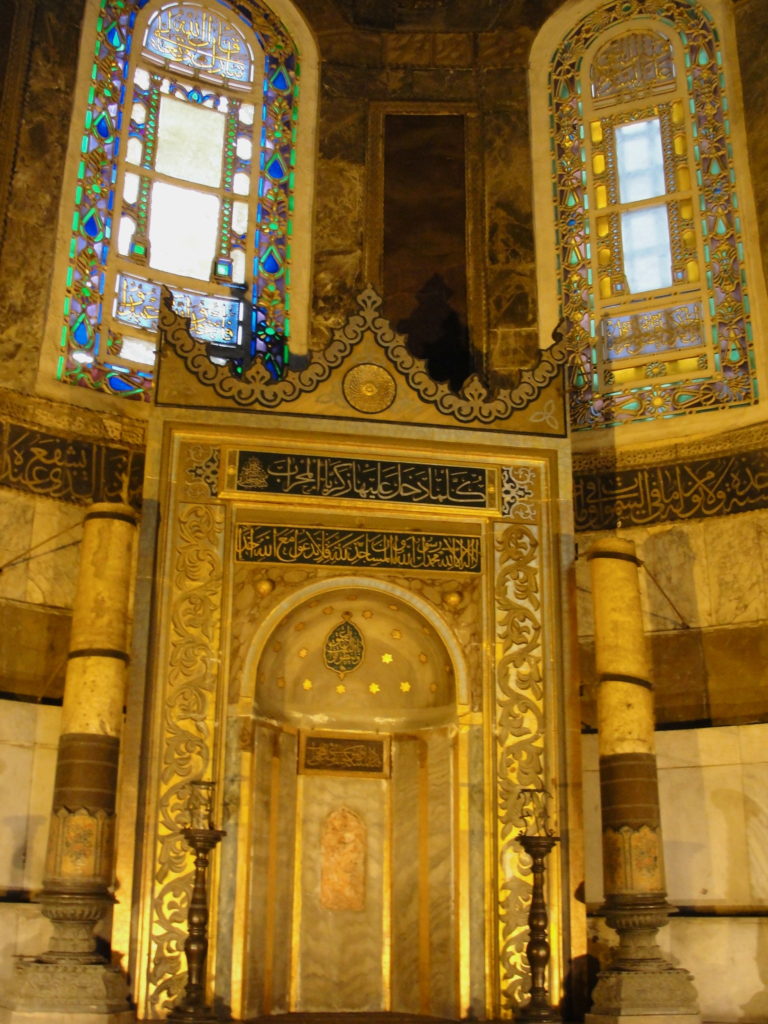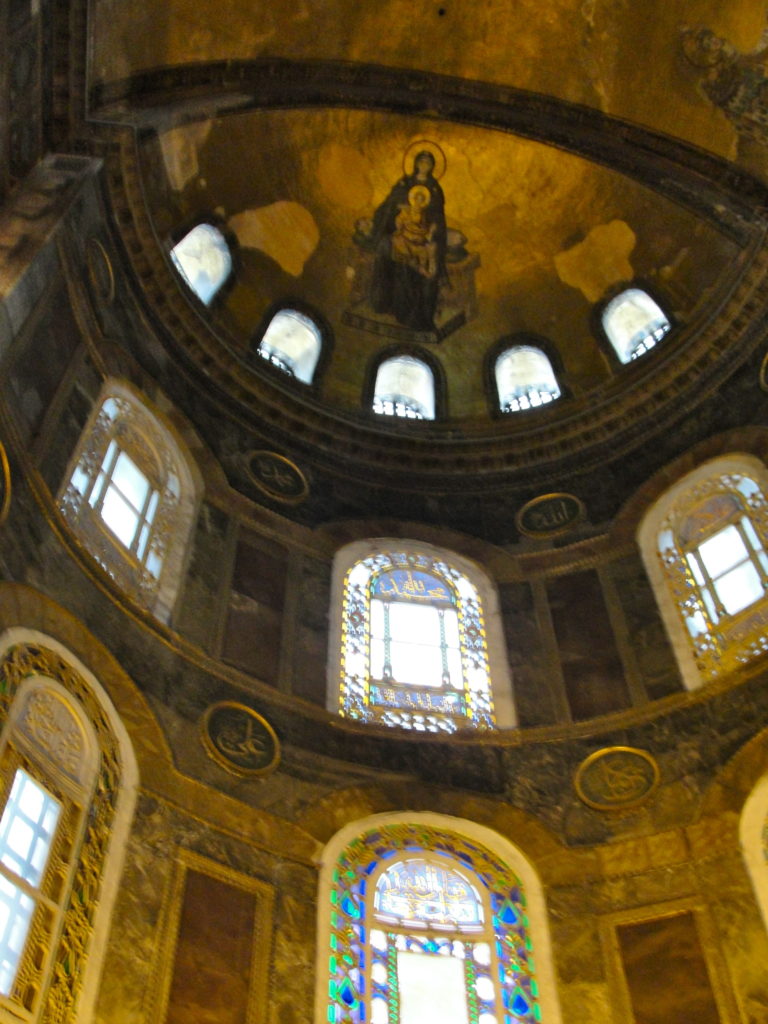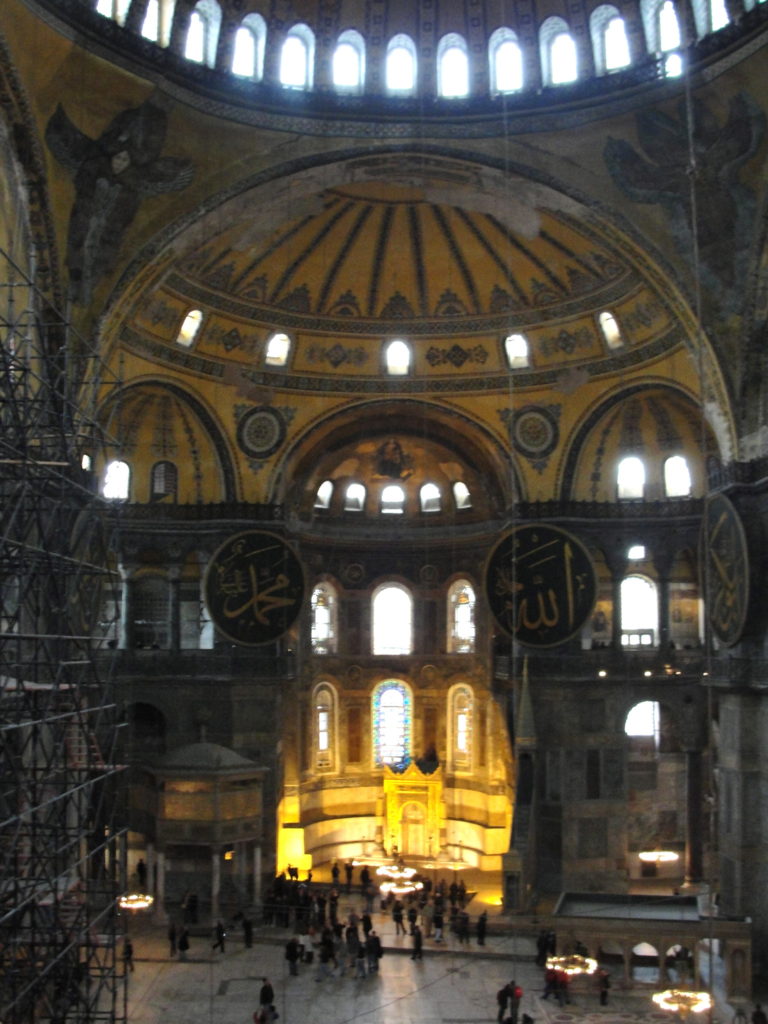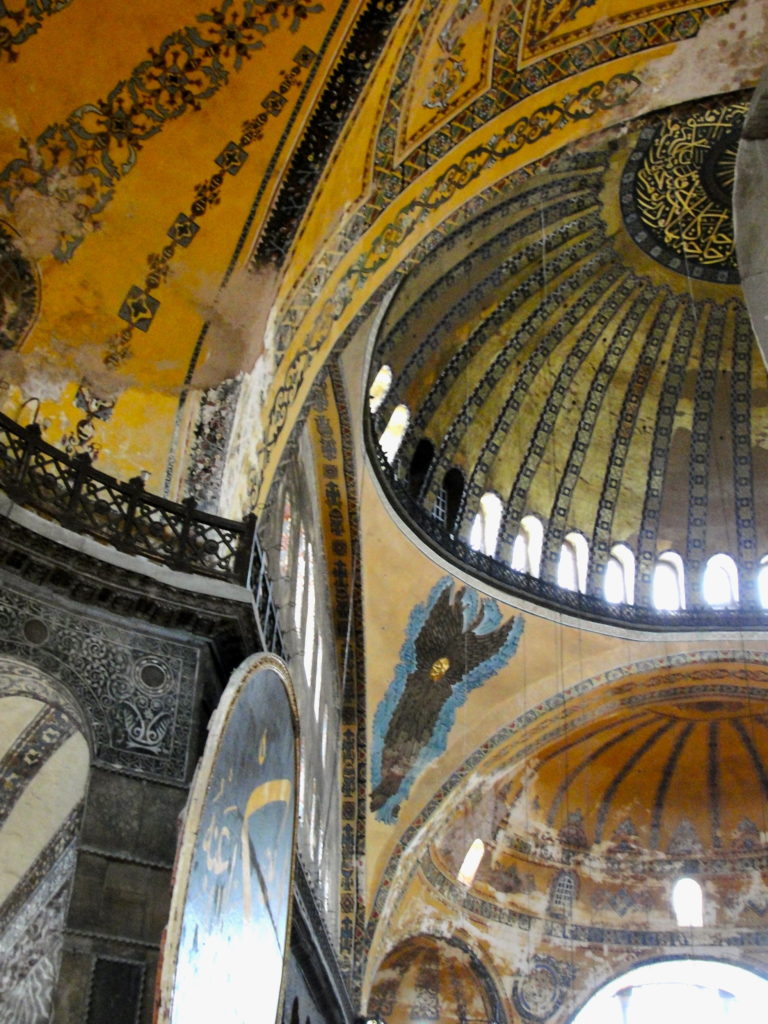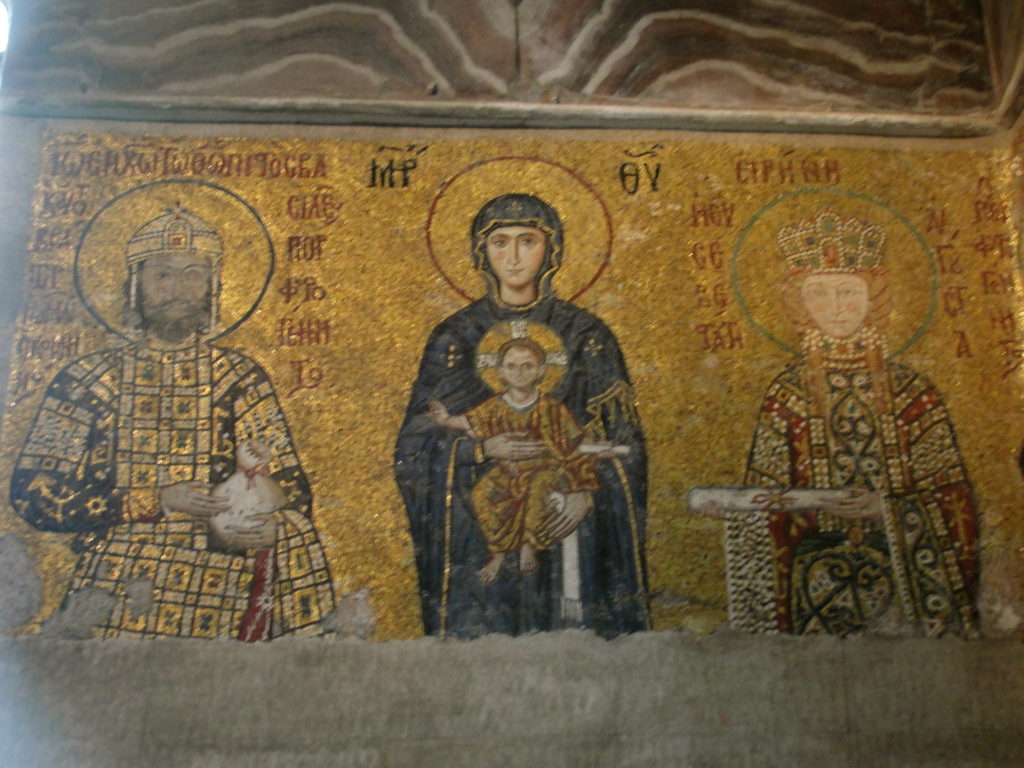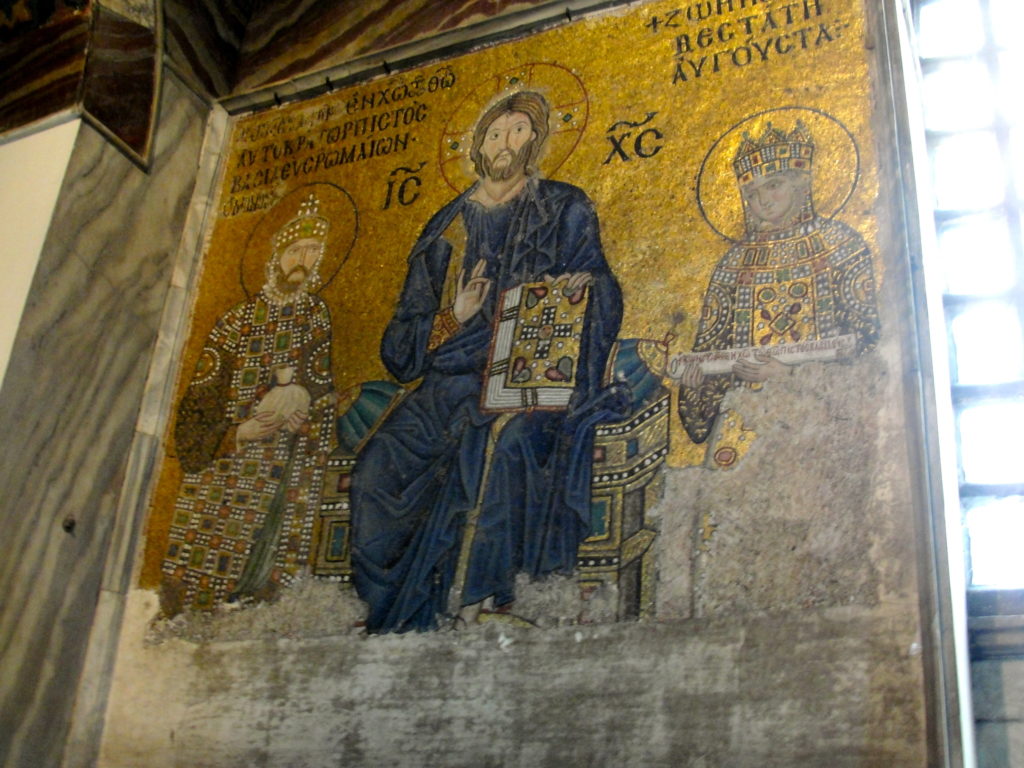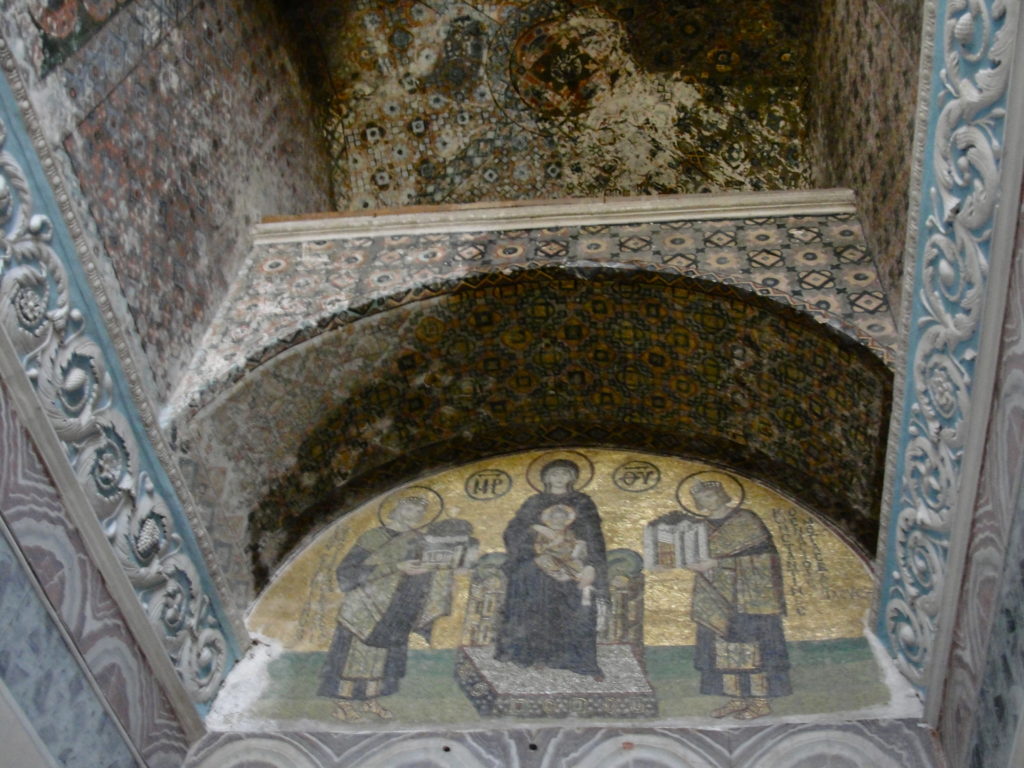 Be sure to check out this photo of the inside of the Hagia Sophia by Gary of Everything Everywhere…it's jaw-dropping (he is an HDR master).
A message from our partners: Looking for a fun-filled summer in 2012? Book into a UK campsite at Pitchup.com. Whether you want something for the family, friends or work colleagues, Pitch Up has hundreds of campsites to offer you.