I went to Istanbul for the first time this February. One of my favorite parts of the trip was visiting the famed spice market. It's an incredible sensory overload–upon entering, you are assaulted with so many rich aromas and bright colors. The merchants (my favorite people) would approach you with scoops of herbs, spices, and teas, shoving them to your nose for a sniff. They also sold Turkish delights, my beloved baklava, dried fruits, honey, olive oil soap, henna, and all other kinds of interesting foods, lotions, and potions.
Here are some of my favorite pictures I took at the market.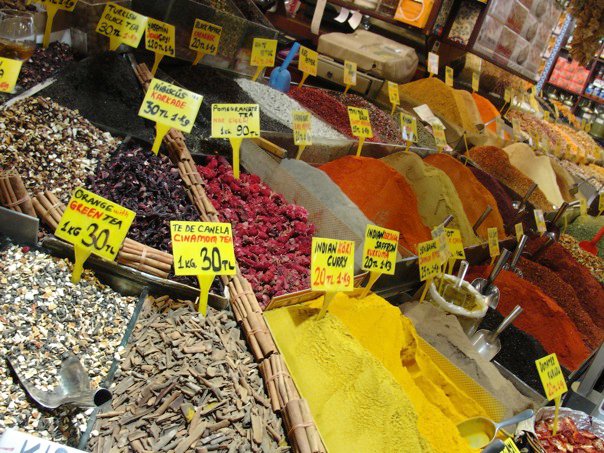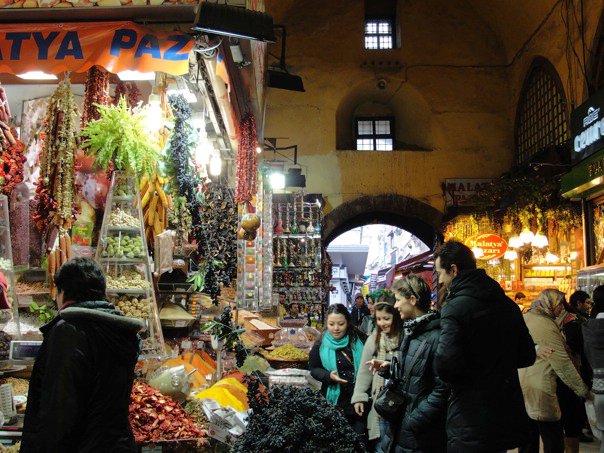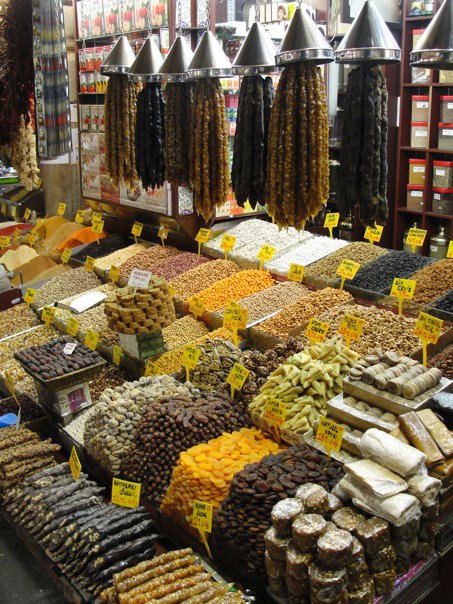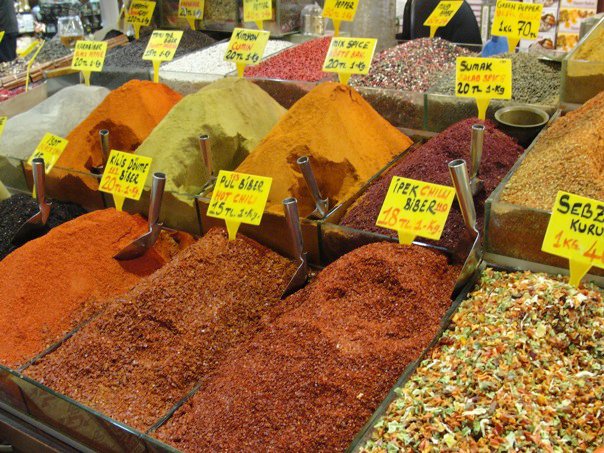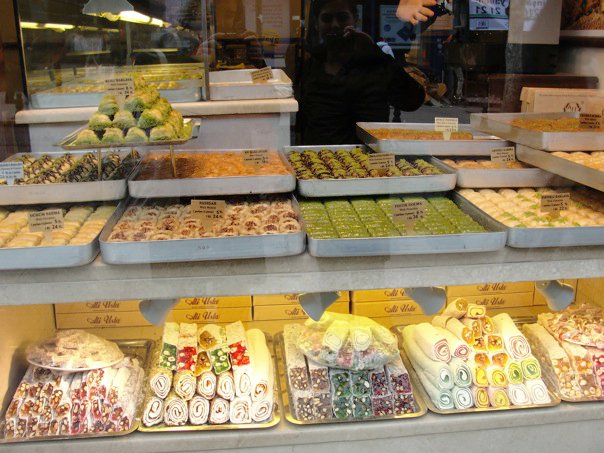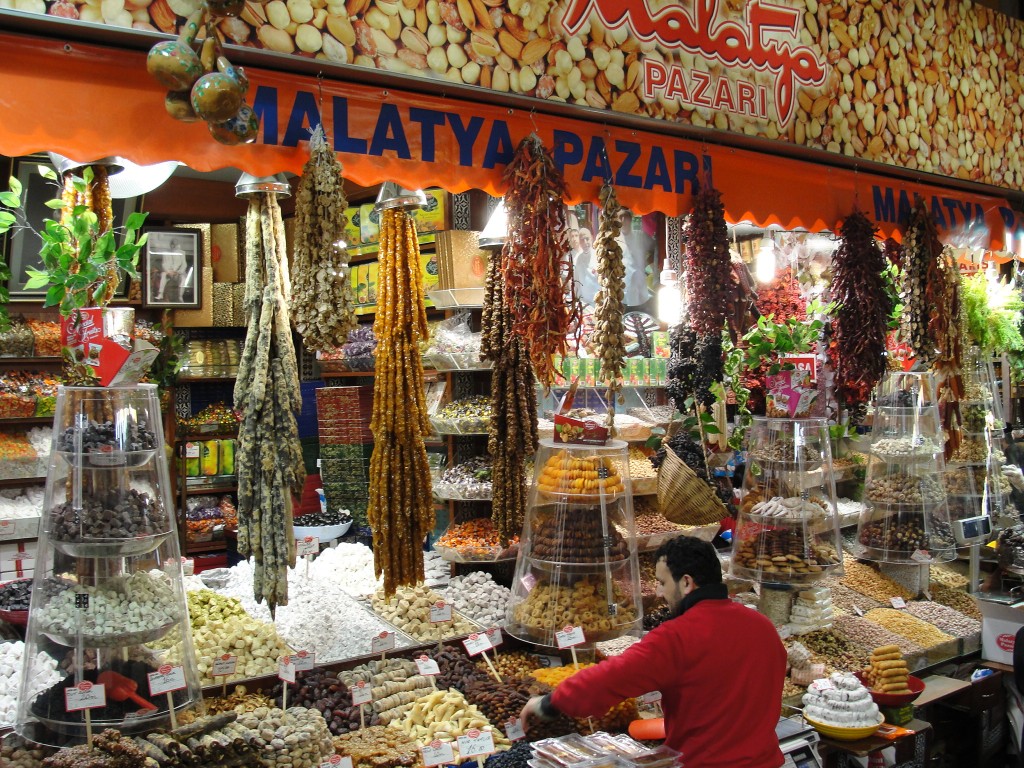 Want to learn how to be a great travel photographer? I'm definitely still working on it. Flightster has some great tips for travel photography.