In October, I finally went to Costa Rica for the first time. My first three nights were in Tamarindo, and then I spent four nights at Peace Retreat in Playa Negra, Costa Rica. I've written about my experience there for MyDestination.com and BootsnAll.com, but now that those have been published, I want to write about it here.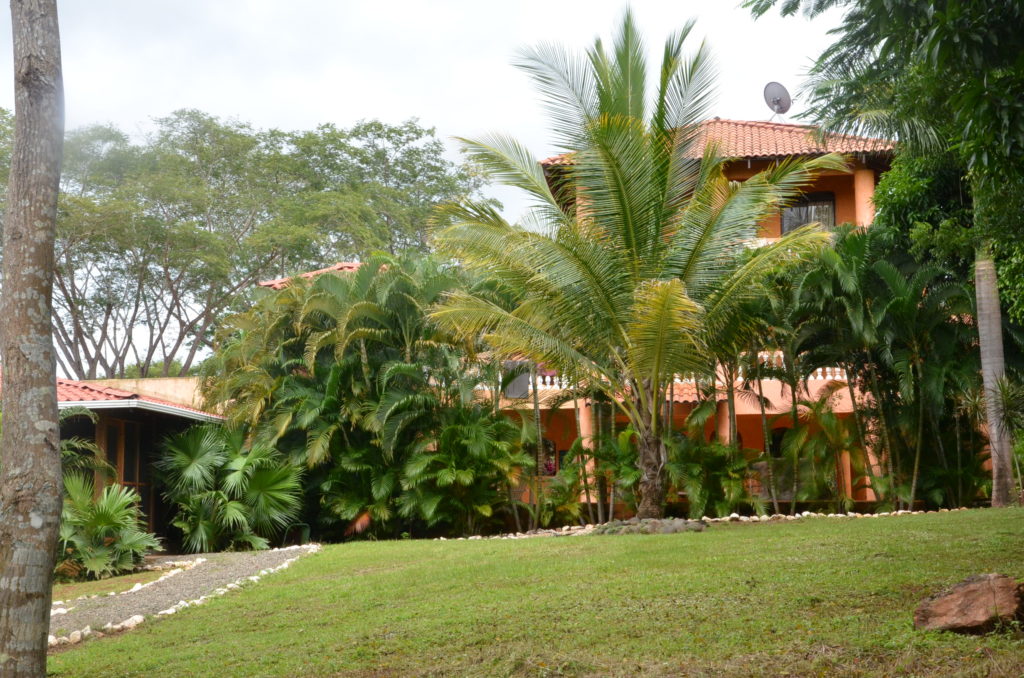 Peace Retreat was opened a little over a year ago by an inspiring couple, Kevin and Hali McQuillan. They are well-respected yoga teachers and yoga teacher trainers from Vancouver Island who dreamed of leaving everything behind and starting a yoga retreat in Costa Rica. They ended up buying a villa-style retreat in Playa Negra, a very small town with bumpy dirt roads and only a few restaurants, and relocating there with their adorable 3-year-old daughter. It's a charming beach town with friendly locals, laid-back expats, top-notch surfing, and it's set amongst a vibrant jungle filled with vocal howler monkeys. It couldn't be more perfect a place to connect with nature and work on yoga and meditation.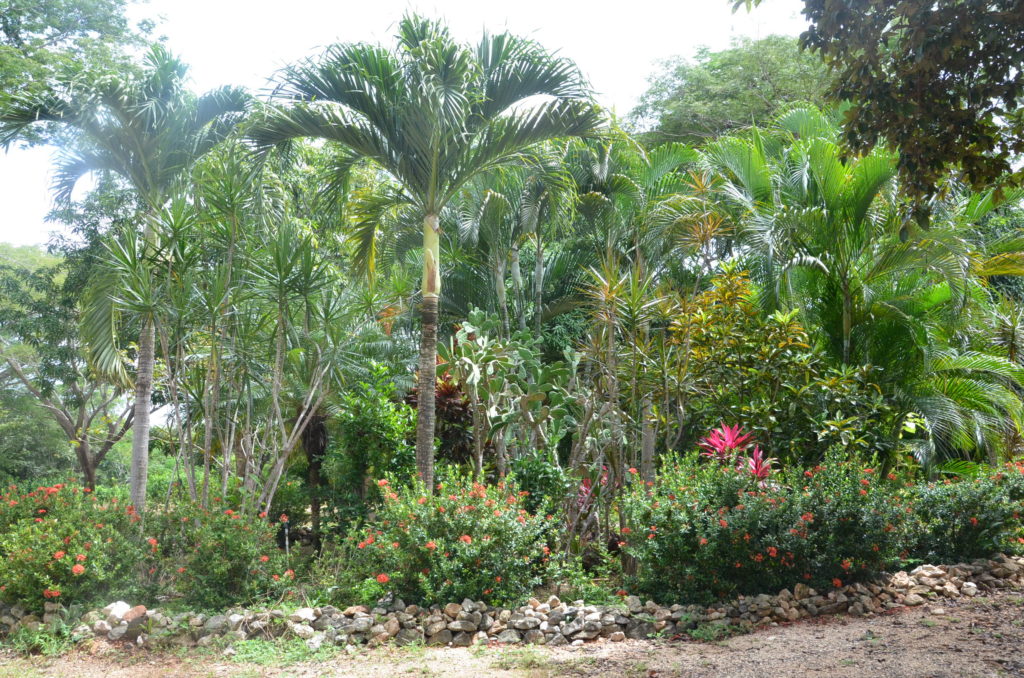 I'm a busy professional writer who has trouble de-stressing. Despite pleas from loved ones to embrace yoga and meditation, I just found them too boring and wasn't interested in making them a priority. But I learned about Peace Retreat and liked the idea of getting out of my comfort zone and trying these practices in a quiet, natural setting.
The retreat has two private rooms with private bathrooms, and several stand-alone cabinas with bunk beds and shared bathrooms. I went during rainy season so there were only two of us attending, so we each got one of the private rooms. There was no TV, no clock, no radio, and sketchy WiFi ("jungle Internet" is the term for it). At first, this terrified me. I hadn't been somewhere so disconnected from the world in years. Then I realized how much I needed to be forced to unplug. It was simple, but comfortable and quiet.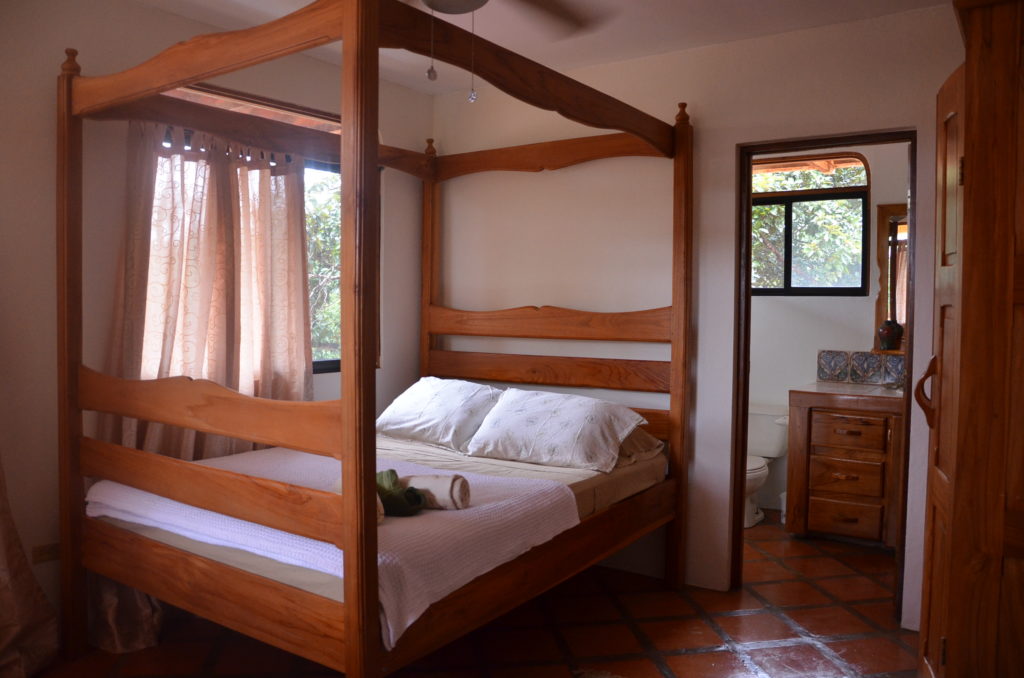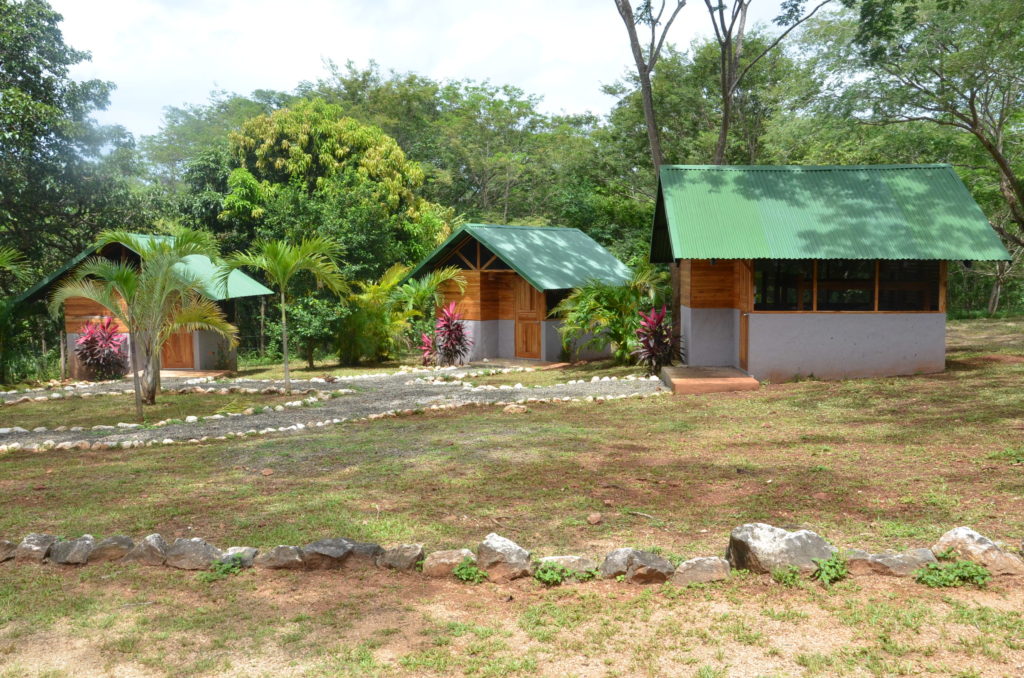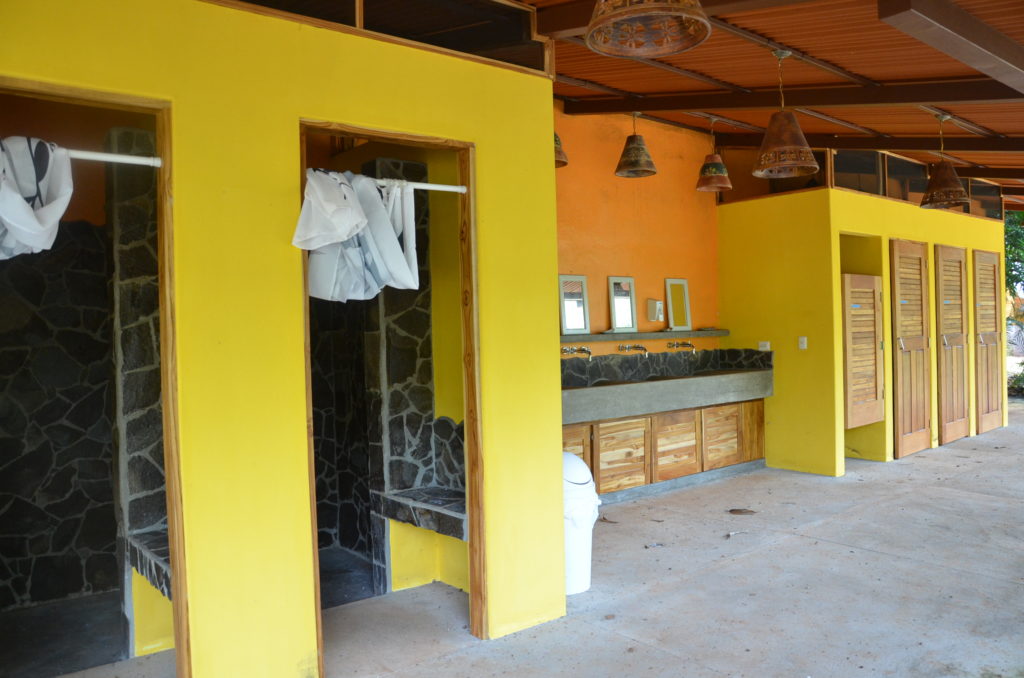 Every morning, we did several hours of yoga, which began and ended with meditation. The studio was open-air and screened in, so we practiced to the beautiful sounds of monkeys, birds, and rain. Tropical plants were in my view most of the time. Being more connected with nature felt so right. The air was warm and humid, and I dripped in sweat. The yoga was tough. I shook. I fell. But I grew stronger and detoxified with every drip.
I've done some yoga before, and I'm very flexible from doing gymnastics in my youth, but I thought I was "bad" at yoga. I realized I was actually really good at it, which boosted my confidence, and in turn allowed me to enjoy it more. The style that they teach is Baptiste–a Vinyasa flow that starts slow but quickly becomes a fast and challenging workout. It was more invigorating than most styles I had tried, but was less strict than Bikram, which I had tried in the past and found too intense. Their Baptiste style really connects your mind and body. It's different from running or doing an elliptical machine, like I normally do. You have no chance of staying balanced in poses like crow or eagle without being focused and in the present.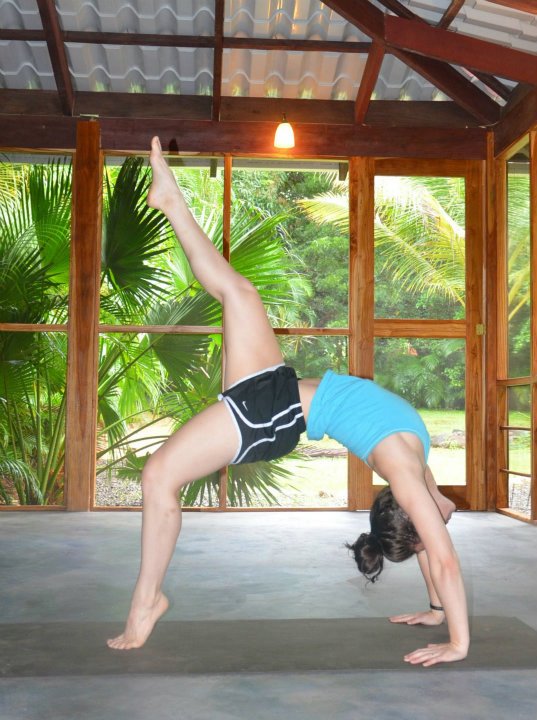 Kevin also helped me get into a handstand–something I did frequently in gymnastics, but hadn't done in many years. I was nervous at first, but he spotted me the whole way and walked me through proper form. I'm not sure if it was all of the blood rushing to my head or not, but it made me feel giddy to be upside-down.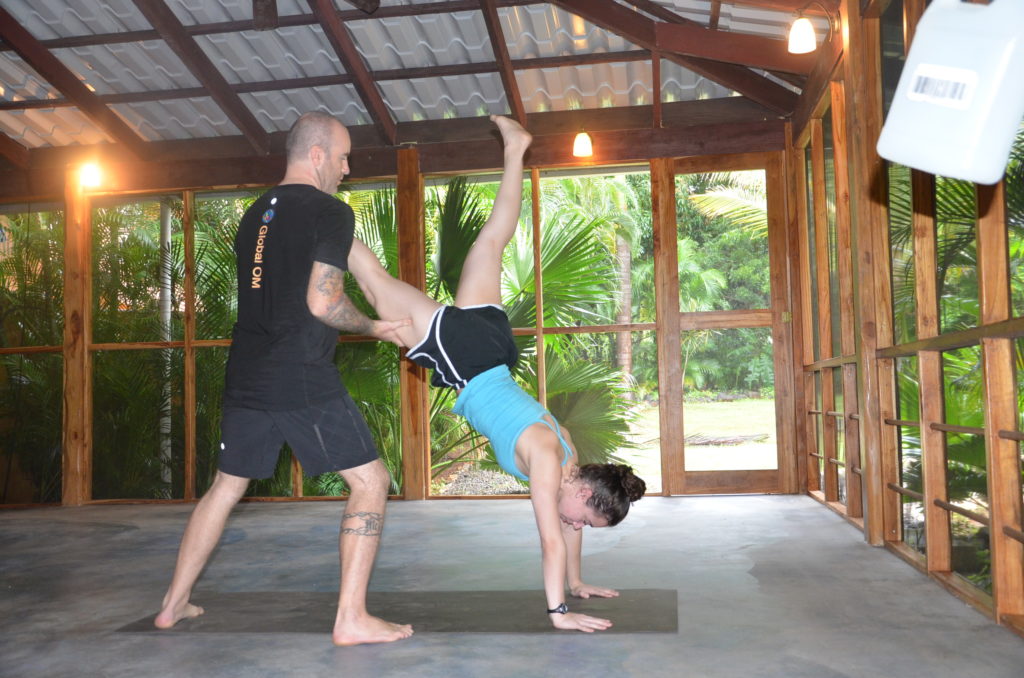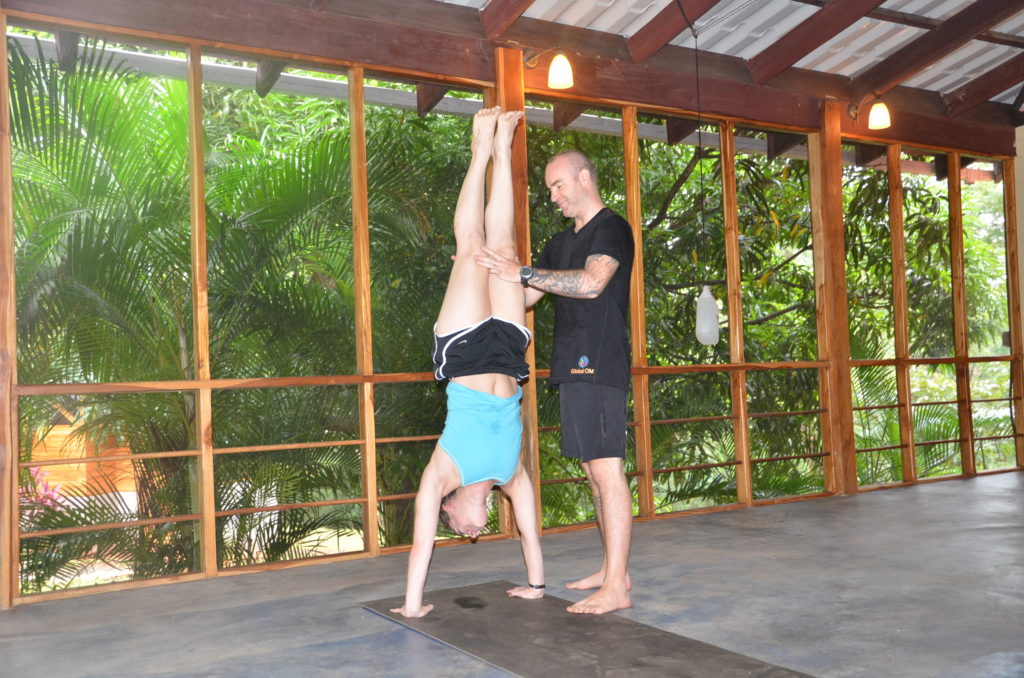 On the second evening, Catherine Paulson–a yoga instructor and bodyworker who lives on-site–led us through some restorative yoga to soothe our sore muscles. This slow type of yoga wouldn't normally appeal to me, but in the context of using it to help sore muscles, it was perfect. The sun had set and we practiced as the crickets and frogs sang.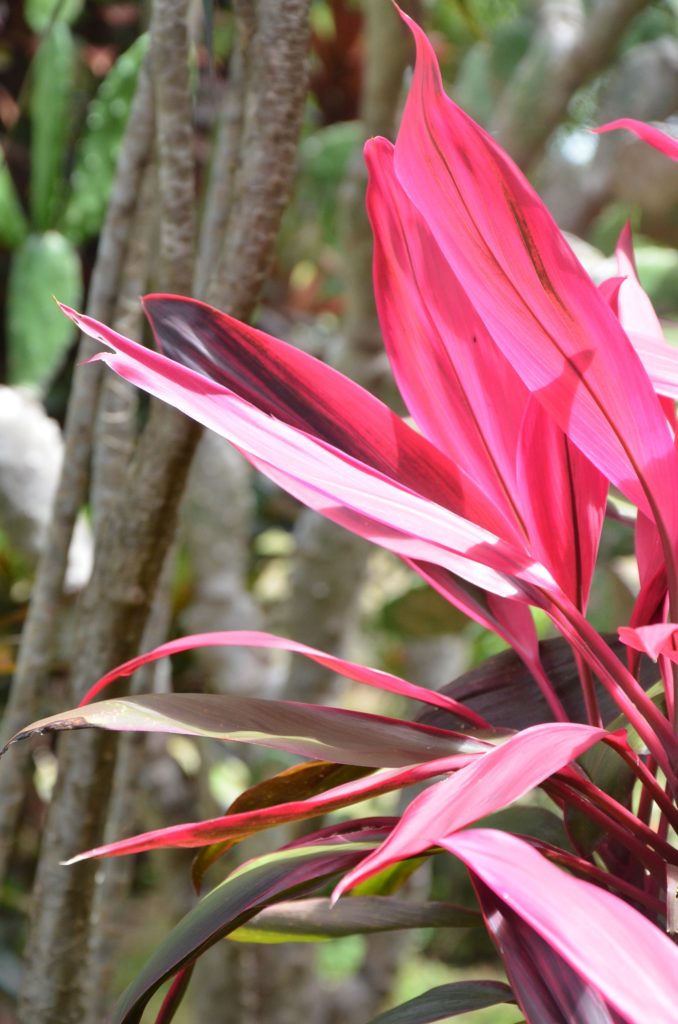 Every day, we had a few hours of free time. I spent a lot of time just reading–an activity I love but rarely spend much time doing for fun since I'm always doing it for work. I walked around outside looking at flowers and searching for monkeys, hung out with the other participant, napped, listened to the rain, and lived a simple and relaxed existence.
In addition to being a passionate yoga teacher, Hali is also an expert in Ayurveda, so I also spent a lot of time talking to her all about it, and I learned so much. I also got to spend some time around their adorable little girl Bili Be, a fun and sassy toddler. One evening, Catherine and I went on a walk together to the beach and talked for hours. We would all have dinner together and chat and laugh. It felt so good to stop worrying about emails piling up or missed phone calls, and to just enjoy the great company and stunning natural backdrop in the present. Costa Rica was the perfect place for that.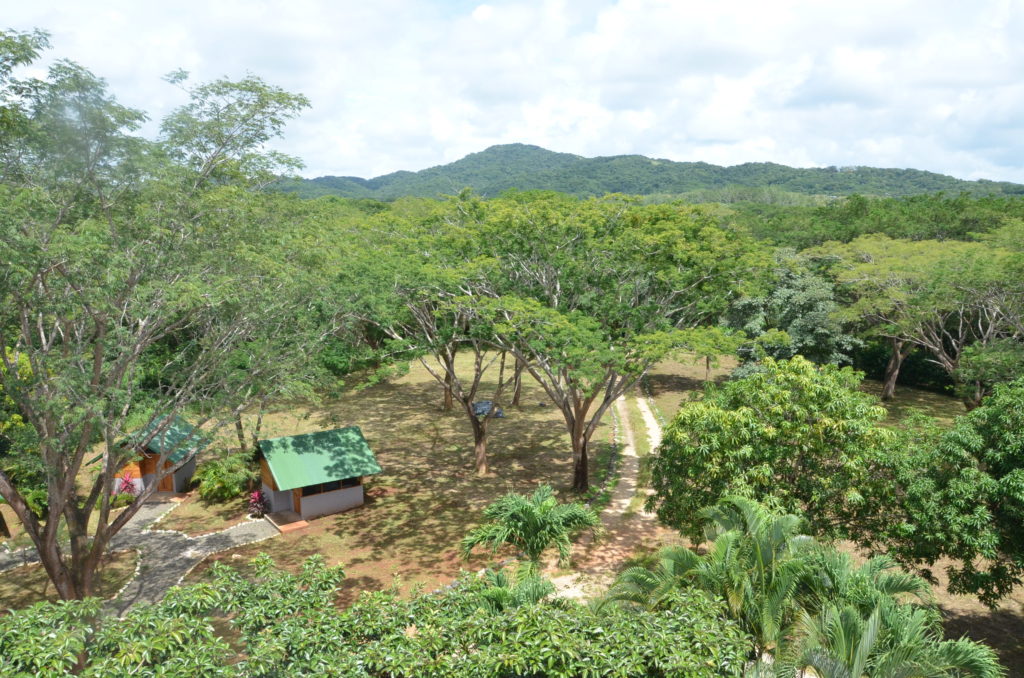 We also had self-inquiry talks with Kevin each afternoon. I spent a lot of time talking about it in my BootsnAll article, so I encourage you to read that for details. The short version is that he focused on being present and authentic in all aspects of our lives. He asked me to look deep within and identify the negative self-talk I've been using, which he calls "limiting perceptions." It took a while, but he helped me put clear labels on what I've been telling myself (much of it unconsciously) that's been holding me hostage. He wouldn't let me bullshit or dance around an issue. Once I identified them, he helped me learn how to make them powerless. He asked me to be authentic, so I gave it all I had and learned a lot about myself.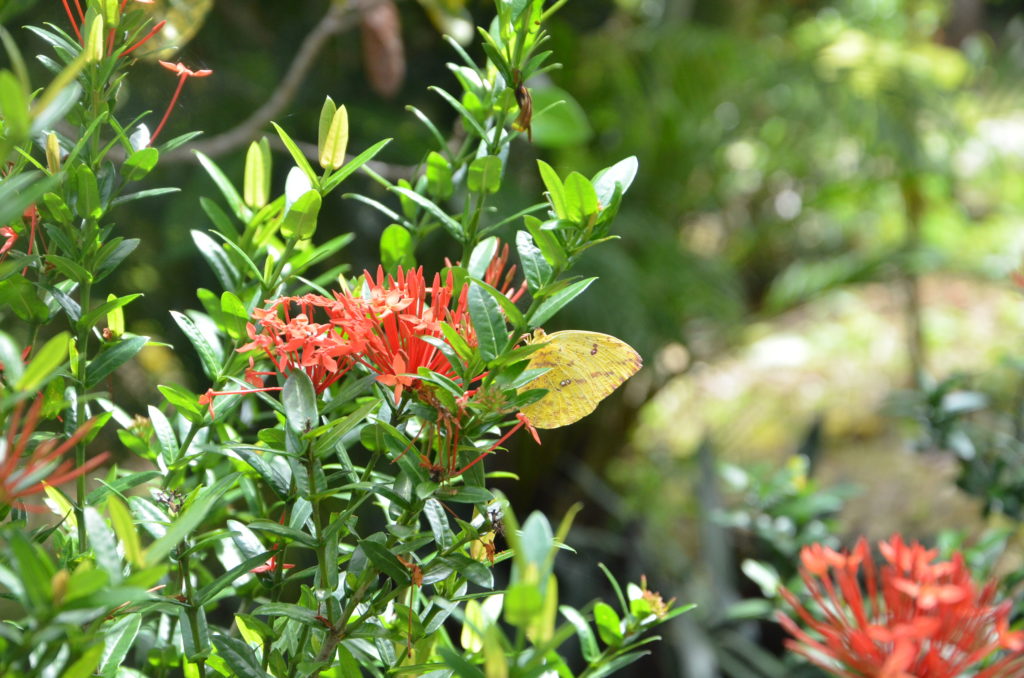 Since I've been back to Austin, I've stayed committed to keeping up a yoga practice. I'm still a gym rat, but I have been consistent about doing yoga at least once a week. The Baptiste style that Kevin and Hali teach uses a heated room, warm enough to make you drip in sweat once you start moving, but not oppressively hot like Bikram. I've found a few local studios that do this, and while I occasionally go to studios without it, I always feel so invigorated when I leave a class of hot yoga.
When I tried the crow pose at Peace Retreat–my first time to ever attempt it–I couldn't hold it more than a milisecond. I thought they were insane for thinking I could do that and that it was only for yoga masters. But now that I've been continuing to practice, I can hold it for more than 10 seconds–one time I made it to 20 seconds. Little victories like that have encouraged me to keep going. Kevin and Hali gave me that push to believe in my own strength.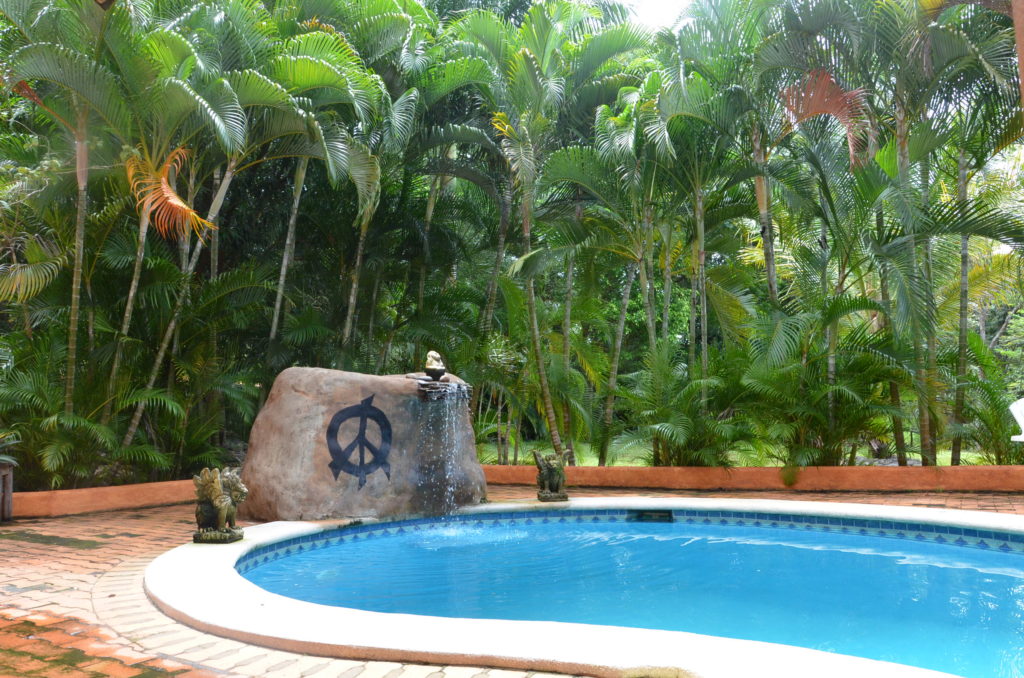 Sure enough, when I first arrived at Peace Retreat, Kevin promised me that I would leave transformed. I went there as a writer to report about it, so I was skeptical that I would have the full experience, but he was right. I went in with the intention to have an authentic experience, and I grew more in those five days than I thought possible. I left feeling like the McQuillans had been lifelong friends. They inspired me to bring yoga, meditation, and more authenticity back to Austin with me, and I think I'm doing a pretty good job. I hope we cross paths again, and I hope that others have the same chance.
Disclaimer: Peace Retreat covered my meals and accommodation so I could write about it, but as always, all of my opinions are all mine.