Sure some Disney Seaworld tickets will give you the time of your life, as would the NASA Space Centre and a round of golf. That's what comes to mind when you think 'Orlando'. But there's so much more to it. In fact, Orlando would still be a major highlight on a tourist's itinerary without any of the above, if that tourist only knew where to look. Here are five meager examples…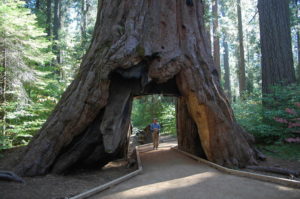 One: Big Tree State Park
This park depicts nature in its most beautiful form. It is vast, and home to thousands of, well, big trees. But we're talking colossal. Take 'The Senator', for example; this 126-foot giant took its first breath around the same time the pyramids were being assembled. There are plenty of hikes along the North and South groves- the former offering visitors the chance to see 'The Big Stump'- the largest in the world.
Two: Cattle Driving 
Sew yourself into a pair of skin-tight Lee Jeans, giddy up and head out into the wilderness with a cow-corraling pro for three hours of proper cowboy fun. This 'Rawhide Roundup' takes place on a 1,700 acre ranch just 20 miles east of St. Cloud and costs $99 per person with a cowboy-style lunch included.
Three: Ripley's 'Believe it or not' museum
Fun, fascinating and quirky, this sinking museum can be explored at your own pace and is a great way of killing two hours of free time. See the world's smallest painting on the head of a drawing pin or risk becoming pregnant at the touch of an African fertility statue. Tickets are pricey at $20 per adult but its well worth the visit.
Four: Gatorland 
Florida is home to thousands of these scaly beasts and you're almost certain to see one catching some rays alongside the highway, but if you'd like to see them all clumped together in one large, glitzy, tourist-friendly spotlight then Gatorland is for you! Feed them, wrestle with them (though perhaps not both at once) and even whizz over them on a zip line as they snap at your heels. Full-day tickets are $22 per adult.
Five: Chocolate making
Ever wondered how they do it? How can something taste that good? Well, find out for yourself at Farris and Foster's Chocolate Factory by signing up for one of their 'Chocolate Parties'. Guests are dressed in an apron and chef's hat and given a full lesson of the ins and outs of chocolate making before assuming the role of chocolatier themselves. There are tons of ingredients for experimenting with and you can take home your own goody bag at the end of the night. $25 per person.
The fun doesn't stop there; climbing Mount Dora; indulging your pallet at Lakeridge winery or having your future told at Cassadaga Spiritualist Camp are also worth investigating. However, if you're all about the theme parks then be sure to bag yourself a penny-saving Orlando Flexticket, which grants users unlimited access to five theme parks over two weeks.
by Josh Taylor